2022 ADCC World Championships
Meet Your ADCC Finalists
Meet Your ADCC Finalists
The 2022 ADCC World Championship Finals are here. Revisit each athlete's path from opening rounds to final rounds of the biggest ADCC in history.
Sep 18, 2022
by Erica Zendell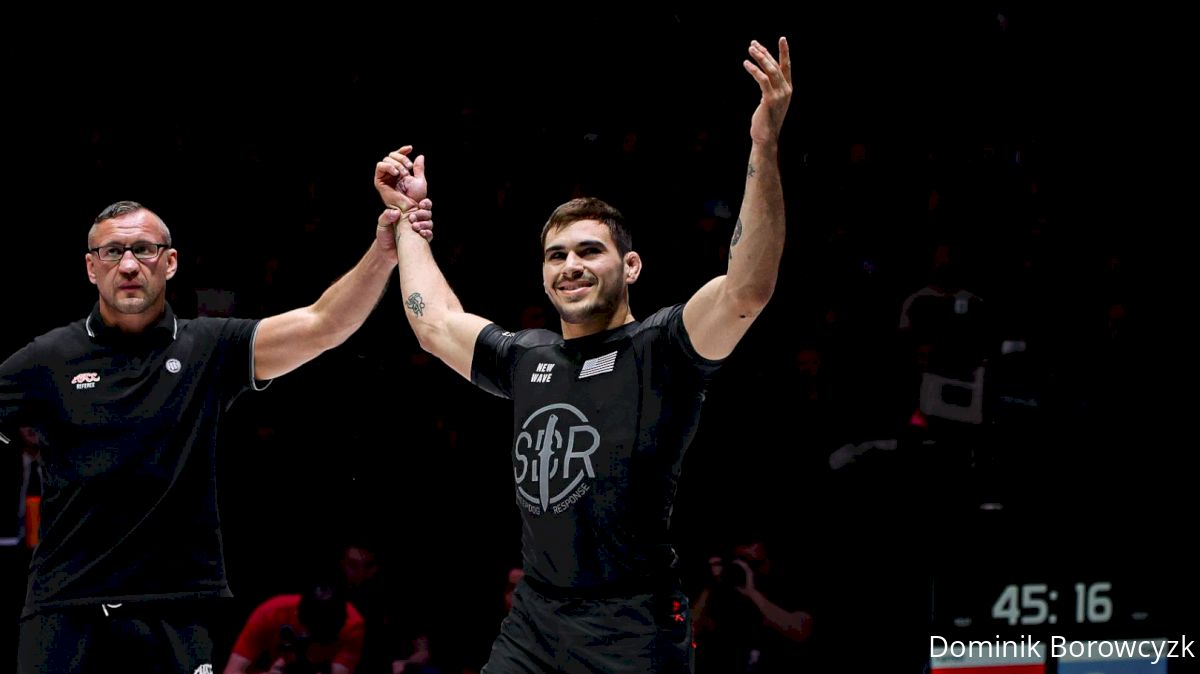 After a day and a half of nonstop action, our 2022 ADCC World Championship contenders have fought their way into the finals. Here's a recap of each athlete's path from opening rounds to final rounds of the biggest ADCC in history.
+99kg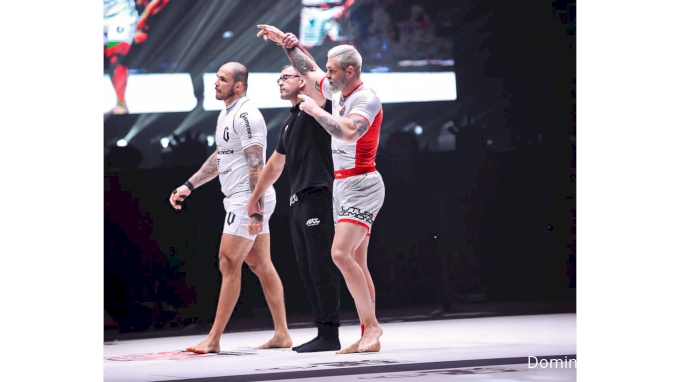 Gordon Ryan
Surprising probably no one, Gordon "King" Ryan had an unblemished run to the finals and seeks to reinforce his reign as the most dominant no gi grappler alive.
On Day One, Ryan began with light work on Heikki Jussila, taking the back and submitting the massive Fin with a rear-naked choke. In measured and clinical fashion, Ryan pressured and outpointed Victor Hugo 8-0 to secure his spot in the semifinals, where he landed a heel hook against Roosevelt Sousa within the opening minute of the match.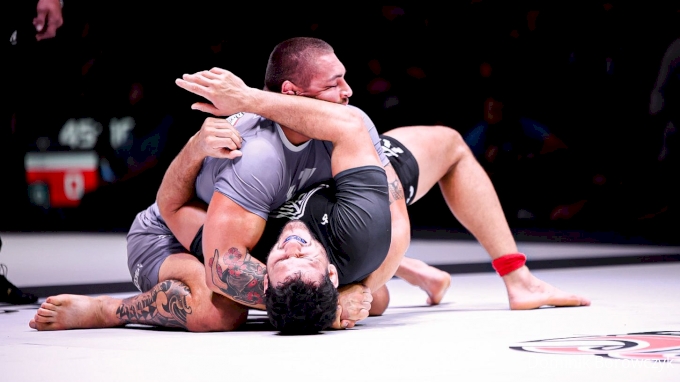 Nick Rodriguez
The "Black Belt Slayer" has only gotten better since his 2019 ADCC run. He outscored Davi Ramos with an assault of takedowns and mount (8-0) and submitted Josh Hansen via rear-naked choke off a slick back take.
With a gorgeous guard pass on Felipe Pena to win by 3-0 score, Rodriguez landed his spot in the finals, where he will face former teammate, Gordon Ryan.
-99kg
Craig Jones
The B Team leader brought the thunder from down under in Day One with swift submission victories over his opponents: an 18-second Choi Bar against Joao Costa and a guillotine against Kyle Boehm.
In his most challenging match of ADCC so far, Jones faced off against Nicholas Meregali, who impressively defended an early onslaught of leg attacks from Jones. Jones shut down Meregali's sweeps and neutralized his offense from open and closed guards ahead of the overtime. After a few back-and-forth attempts at takedowns, the Austin-based Aussie earned a decision win over the ADCC newcomer from New Wave.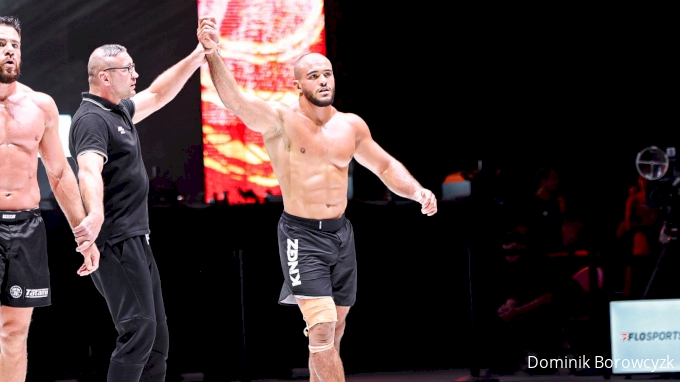 Kaynan Duarte
On Day One, Duarte shut out Owen Livesey 8-0 and shut down Elder "El Monstruo" Cruz's offense to outpoint him 5-2.
Duarte stands ready to claim his status as -99kg champion with a semifinals decision victory over six-time ADCC veteran, Rafael Lovato Jr.
-88kg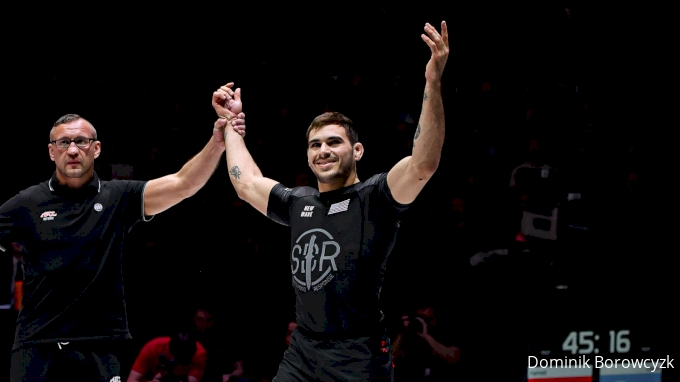 Giancarlo Bodoni
Bodoni dashed Dream Art's top ADCC contender, Isaque Bahiense, by score 6-0. In a breakneck, back-and-forth match, he landed a triangle armbar against reigning -88kg champion, Matheus Diniz.
Bodoni began Day Two with a photo-finish corkscrew footlock on Eoghan O'Flanagan, punching his ticket to the finals and ending O'Flanagan's impressive ADCC run, including submissions on both the hot up-and-comer Mason Fowler and the legendary Xande Ribeiro.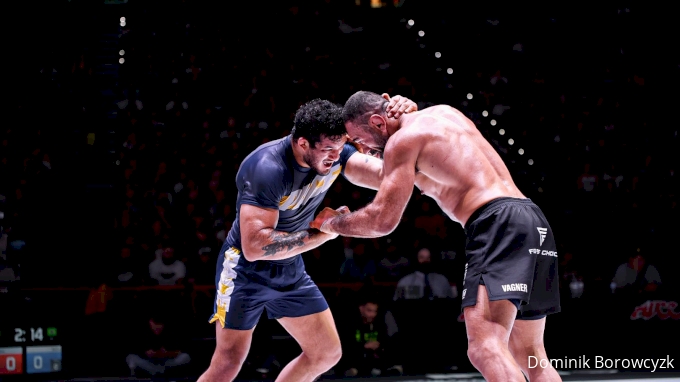 Lucas Barbosa
Lucas "Hulk" Barbosa came to ADCC ready to smash in Day One, outscoring both Spaniard, Santeri Ilius, 3-0, and Atos teammate, Josh Hinger, 7-0.
Defending Rocha's last-minute attempt to sink in the hooks from the back, Barbosa earned a decision over the tirelessly-scrappy Vagner Rocha.
-77kg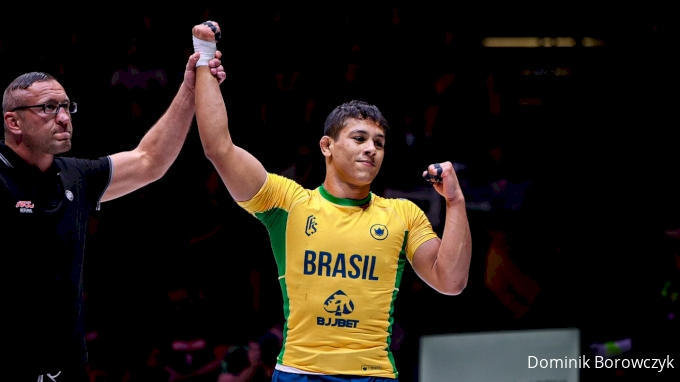 Mica Galvao
In perhaps the most impressive black belt rookie season of anyone in jiu-jitsu's history, Mica stormed his ADCC debut with a 5-0 points victory on Oliver Taza and a wrestling scrap concluding in an photo-finish armbar on Renato Canuto.
In a contentious 2-0 victory over Dante Leon, Galvao looks to defeat another Ruotolo brother onone of the most-illustrious mats in the sport, having defeated Tye Ruotolo in the IBJJF World Championship Finals earlier this year.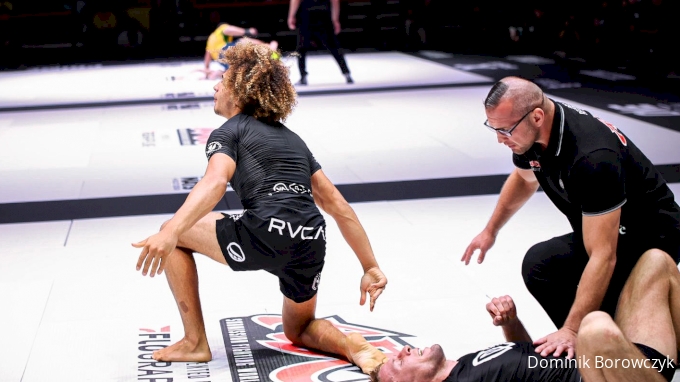 Kade Ruotolo
Atos' Kade Ruotolo comes into the finals with immense submission swagger. He landed a vicious armbar against Lachlan Giles in the opening round and a stunning leglock finish on Roberto Jimenez to earn his spot in the semi-finals.
On Day Two, Ruotolo held off Barch's near-back take in the final minutes of the match and seized his third submission finish of ADCC 2022: a nasty armbar.
-66kg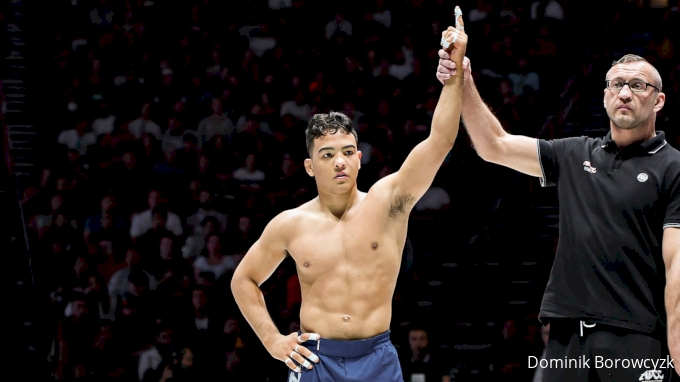 Diogo Reis
"Baby Shark" chomped his way through the division, outsourcing Ashley Williams and winning a referee decision over Fabricio Andrey.
He outscored Josh Cisneros in a scrappy semifinals match, 2-0, to earn his spot in the finals.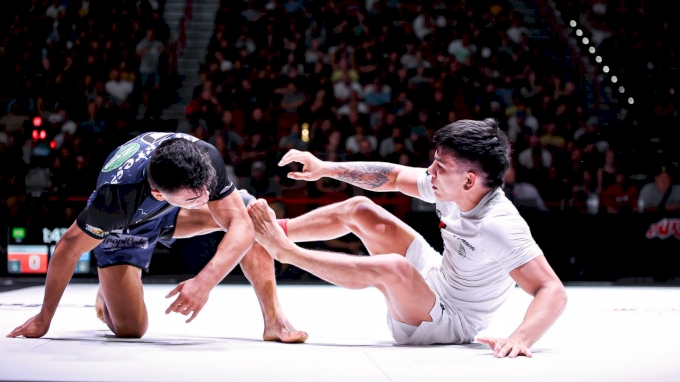 Gabriel Sousa
On Day One, the Gabriel Sousa won in a hotly-contested match against Ruan Alvarenga by score 5-0 and submitted Jeremy Skinner with a mounted triangle.
He defeated Diego Pato by decision in overtime to advance to the finals.
-60kg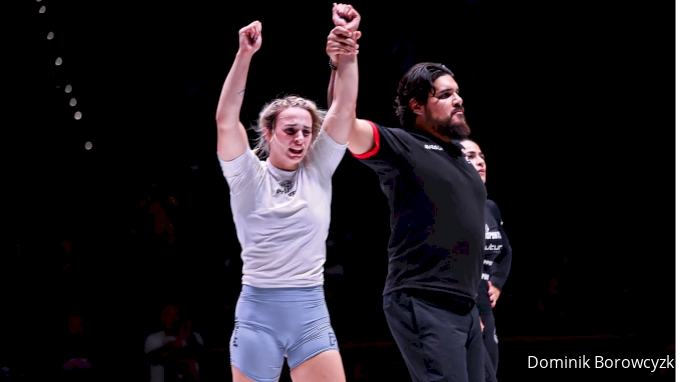 Ffion Davies
With surgical top pressure and a rear-naked choke finish against Adele Fornarino in the opening rounds, Davies gets her rubber match against Bia Mesquita.
After exchanges from seated guard and a defense of a leglock by Mesquita, Davies lands a heavy hip throw that allows her to control and take Mesquita's back twice to outscore her, 6-0.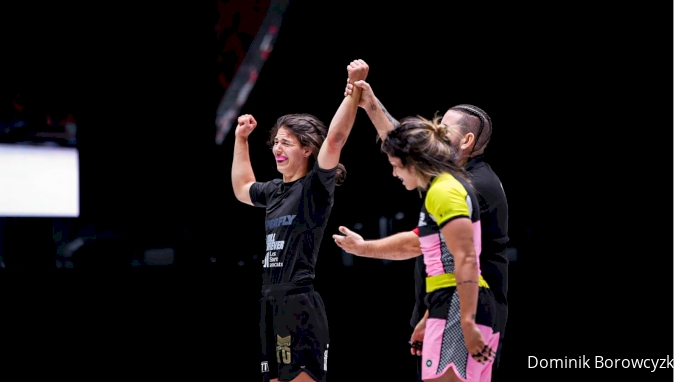 Brianna Ste-Marie
After a devastating onslaught of submission attempts against Elvira Karppinen in the opening round, Ste-Marie upsets another ADCC veteran and reigning champ, Bianca Basilio with a closed guard to mount transition in the final minutes of the match, winning by 4-0 score.
+60kg
Rafaela Guedes
Guedes holds off ADCC newcomer Cypriot Eleftheria Christodolou by points, 3-0, on Day One. After exchanges from the feet to a brutal takedown, Rafaela Guedes defeats Kendall Reusing in the semifinals on Day Two. Reusing's injury in the fall prevented her from completing the match.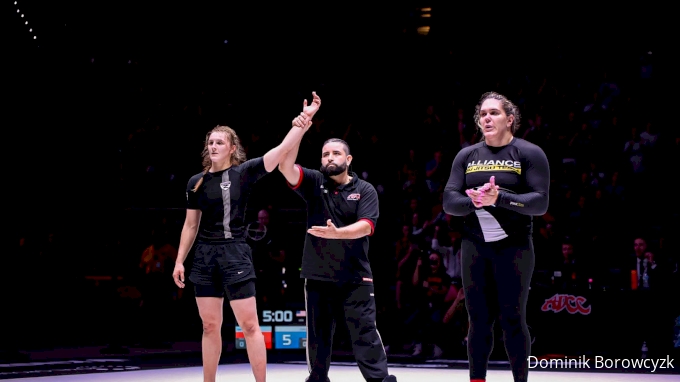 Amy Campo
After a neck-and-neck match against Elisabeth Clay in her opening round (3-0 win by points), Amy Campo stuns the division–and the world of jiu-jitsu–with a slick trip to take down Gabi Garcia for a 5-0 win by points, shutting down Garcia's attempts at her fifth ADCC title.