Tezos WNO: Ste-Marie vs Bastos by Fat Tire
Marinho To Put Light Heavyweight Strap On The Line vs Bodoni At Tezos WNO
Marinho To Put Light Heavyweight Strap On The Line vs Bodoni At Tezos WNO
Pedro Marinho will try to defend his belt vs Giancarlo Bodoni on November 11. Plus five more main card matches announced featuring ADCC and WNO veterans.
Oct 13, 2022
by Corey Stockton
Update: the main event title fight has been postponed, as both athletes have incurred injuries. Mayssa Bastos vs Brianna Ste-Marie is the new main event. For further info about the changes to the card, click here.
Tezos WNO presented by Fat Tire is back in Dallas, TX after a three month break, and with it, some of the biggest stars from the 2022 ADCC World Championships.
Tezos WNO light heavyweight champion, Pedro Marinho will put his belt on the line against Giancarlo Bodoni, who's fresh off of a gold medal run at ADCC, a booming success in which he landed four submissions in five victories.
Marinho has been tested in his short career at WNO. He defeated Craig Jones for the title in January, and returned to face Gordon Ryan for the then-vacant heavyweight strap in July.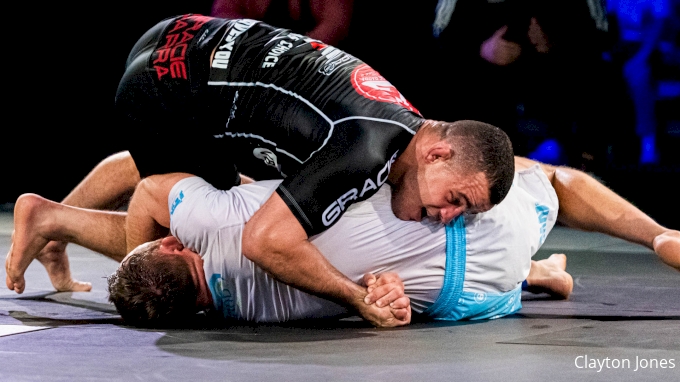 Bodoni made his WNO debut in September 2021 at the WNO Championships, challenging for the heavyweight belt. He lost three in a row that weekend, but rebounded in July of this year, earning his first WNO victory over Jay Rodriguez in a fight of the year candidate.
Bodoni has been on a tear in 2022. In addition to his win over Jay Rod, he's earned a Sapateiro title, and the coveted ADCC 88kg title, where he submitted Matheus Diniz, Eoghan O'Flanagan and Lucas Barbosa. He submitted Haisam Rida in the absolute division.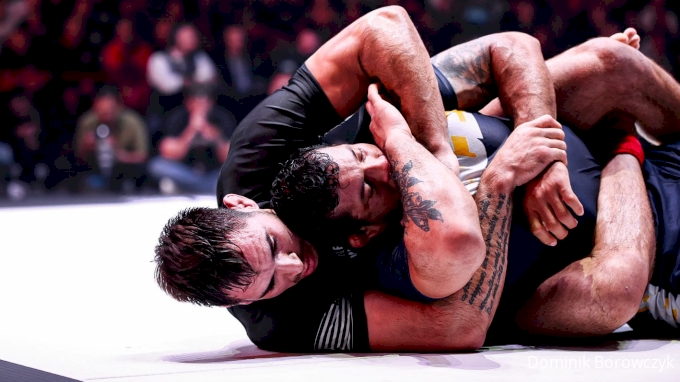 Marinho's a decorated black belt in his own right; in addition to his WNO title, he holds the 2021 IBJJF No-Gi Worlds title in the heavyweight and absolute categories.
In the co-main event, two rising lightweight stars will square off in the 155 lb division. Cole Abate, the 17-year old phenom from Art Of Jiu-Jitsu will take on Joshua Cisneros, who took fourth at 66kg at ADCC. Abate is set for his fifth match at Tezos WNO (3-1), while Cisneros is bound for his fourth outing on the mats (1-2).
Earlier in the evening, Tezos WNO strawweight champion Mayssa Bastos will move up two divisions to take on bantamweight title contender Brianna Ste-Marie at 135 lbs. Both women are undefeated on WNO; Bastos is 4-0, with each of her victories coming at 115 lbs, while Ste-Marie, 2-0, has found success at 125 lbs. Both athletes entered this year's ADCC through the trials; Bastos won the 2nd South American Trials while Ste-Marie won both North American Trials, and ended ADCC as the -60kg runner up.
Two of this year's biggest breakout successes will return to the Tezos WNO mats in the feature heavyweight bout of the evening. Haisam Rida (5-1) will face Luke Griffith (1-0) in a battle between two of the best African-born grapplers in the world. Rida has competed in both the light heavyweight and heavyweight division in his WNO career, catching three submission victories overall. He had a sensational opening match at ADCC in the 99+kg division, submitting legendary heavyweight Roberto "Cyborg" Abreu in less than two minutes. Rida holds the record for fastest armbar on WNO — the third fastest submission overall — at just 36 seconds.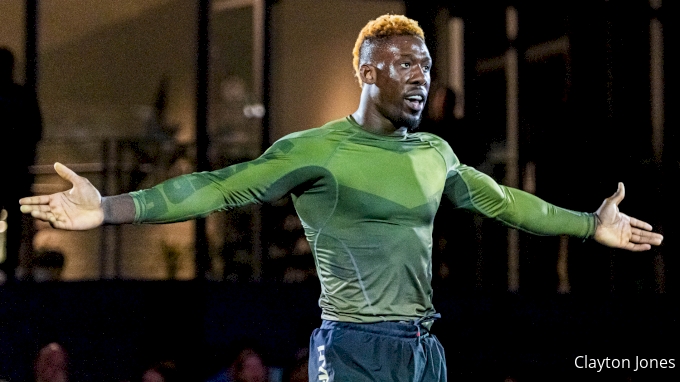 Griffith made his WNO debut in March 2022 as a relative unknown, and made quick work of decorated black belt Joe Dierkishing, securing a rear naked choke victory in just one minute, 27 seconds. He went on to win the ADCC European Trials this year, punching his ticket to ADCC where he lost a close victory to now-three time champ Yuri Simoes. Griffith has become one of the breakout successes of the year, and Rida will offer him another tough test.
Two unpredictable lightweights are lined in a battle between ADCC trials winners, as Fabricio Andrey (1-0) will face Ethan Crelinsten (0-2). "Hokage" Fabricio Andrey made his ADCC debut in August, putting on a fiery display of takedown abilities against Fabian Ramirez. The IBJJF World Champion is back to face B-Team's star lightweight, a two-time ADCC veteran with a 62% career submission rate.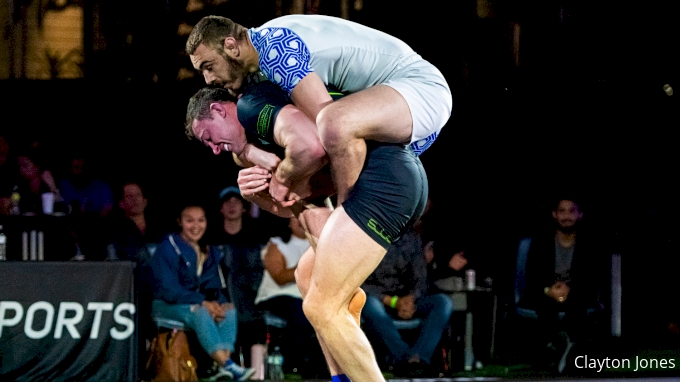 Both of these athletes are explosive risk takers; this match has all the ingredients of a fight of the night.
To kick off the main card, Who's Next season 1 winner Izaak Michell will return for his second try at Tezos WNO, taking on event debutant Bruno Matias in the middleweight division.
Michell defeated all three of his opponents on WNX to earn his spot in the finale, where he defeated Kyle Chambers via submission in a grueling match which lasted longer than two hours. This one, and all the matches on this card, are set for 15 minutes.
Matias, who trains alongside Marinho, is a young black belt with an impressive and well-rounded submission rate. He struck gold at American Nationals in 2021, running up the score in back to back matches to win medium heavyweight gold.
Tezos WNO: Marinho vs Bodoni will be streamed live on FloGrappling, get your tickets to watch live here! The undercard, which will be announced soon, will be streamed live for free on FloGrappling's Facebook and YouTube channels.