2022 BJJ Stars 9
BJJ Stars 9: Live Results and Updates
BJJ Stars 9: Live Results and Updates
Results for all the action for BJJ Stars 9!
Oct 22, 2022
by Michael Sears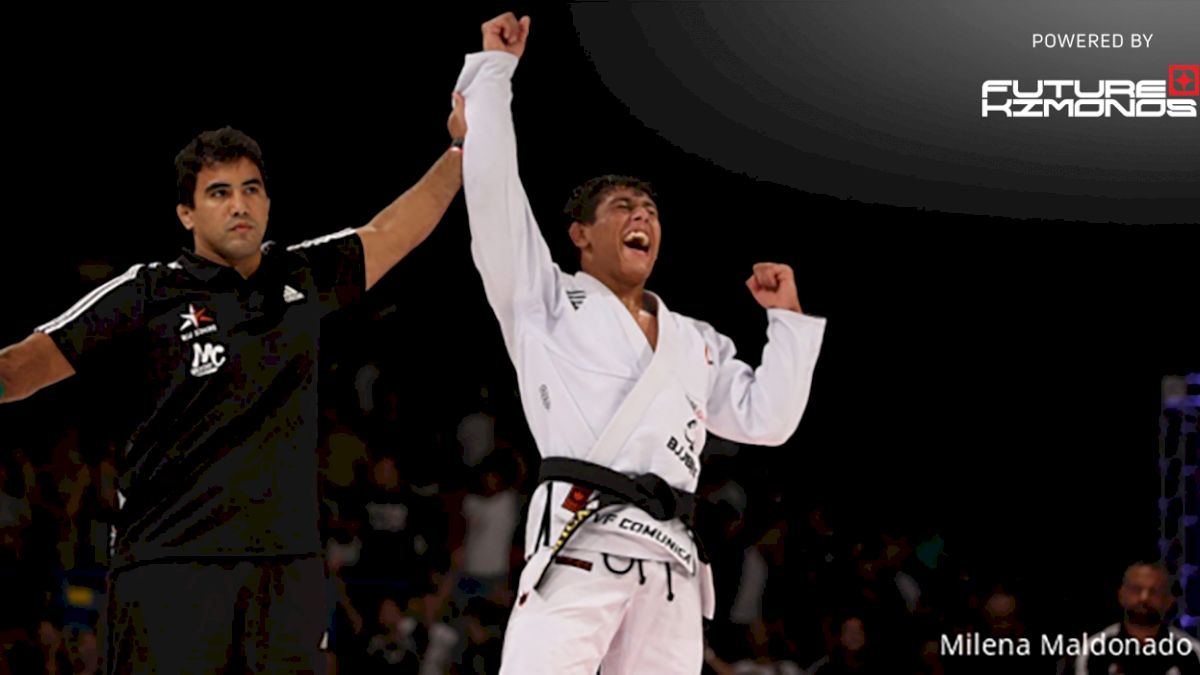 BJJ Stars returns on October 21 for an 8-man lightweight grand prix in memory of Leandro Lo. The bracket will feature IBJJF world champions Meyram Alves and Matheus Gabriel, plus top stars like Pablo Lavaselli, Luiz Paulo, Israel Almeida and more!
Plus, BJJ Stars will feature nine premiere superfights in both gi and no-gi formats. In the main event, Mica Galvao will face Isaque Bahiense. Also on the card, Fabricio Andrey will take on Samuel Nagai, Thalyta Silva will face Bia Mesquita, and Jansen Gomes will face Marcos Petcho.
Viewers outside of Brazil can watch the event live on FloGrappling. Those watching from Brazil must access the event through BJJ Stars pay-per-view platform here.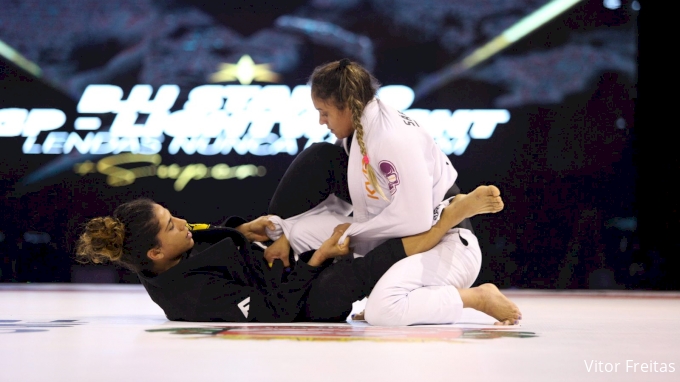 Ingridd Alves vs Sabatha Lais
Ingridd pulls guard to start, and sweeps from single leg x to go up 2-0. Sabatha goes to 50/50 guard and both athletes get a stalling call not long after. Sabatha ends up on top without scoring, and Ingridd gets closed guard and rides out the time to win 2-0.
---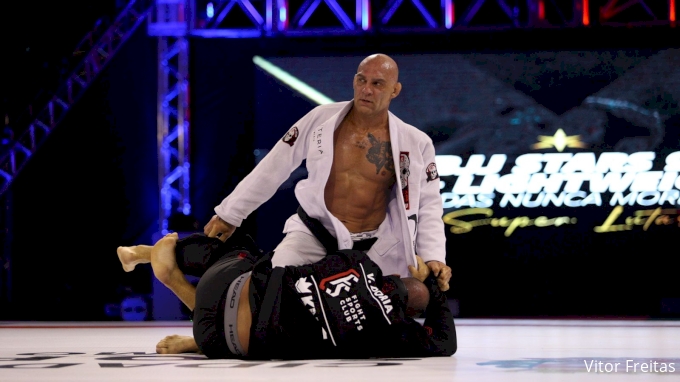 Viktor Doria vs Roberto Godoi
Matchup of two masters worlds champions here. Some stand up action for the first minute until Doria pulls guard. Both guys get a stalling penalty, but neither is able to get anything going as the match ends 0-0. Godoi takes the unanimous decision and gets the win.
---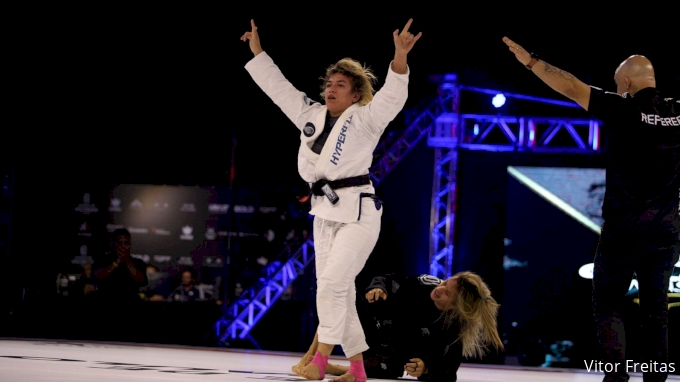 Maria Claudia vs Anna Rodriguez
Maria pulls immediately and Anna gets right to a stack passing position. Maria tries to slow her down with a lapel, but Anna finishes the pass and ends up in north south. Anna gets knee on belly and then mount and is up 9-0. Anna goes to a triangle from mount, rolls to her back and finishes with an armlock about five minutes in.
---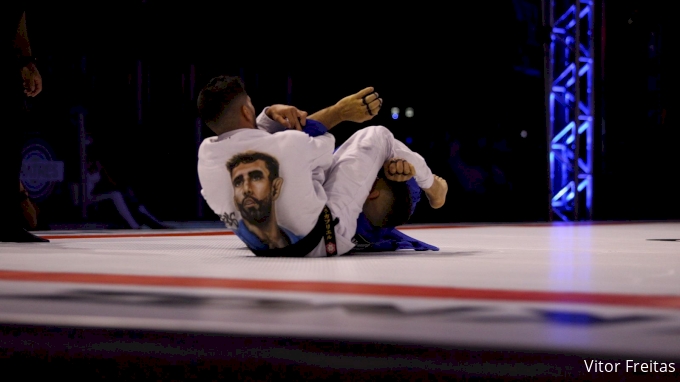 Matheus Gabriel vs Wallison Oliveira (Tournament Round 1)
Matheus pulls guard to start things off, sweeps with a berimbolo from de la riva to go up 2-0. Wallison gets back to his feet and Matheus pulls again. Matheus sweeps off a berimbolo from de la riva again and is up 4-0. Knee cut pass and then an armlock off the underhook and Matheus Gabriel wins by submission.
---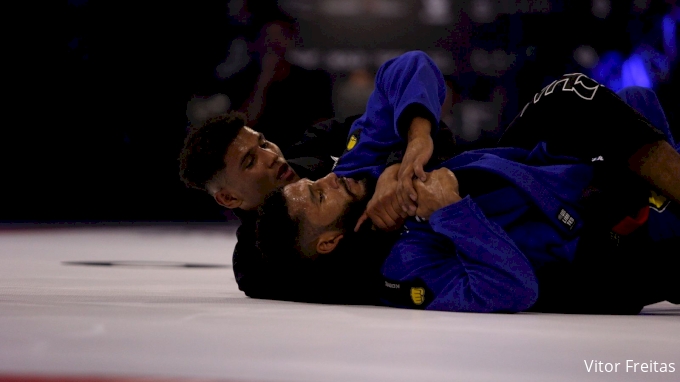 Meyram Alves vs Pedro Maia (Tournament Round 1)
Pedro pulls and Meyram is attacking nonstop from top. Pedro fights back to his feet and it is still 0-0. Meyran with a guard pass and then a back take to go up 7-0. Meyram wins with a final score of 7-0.
---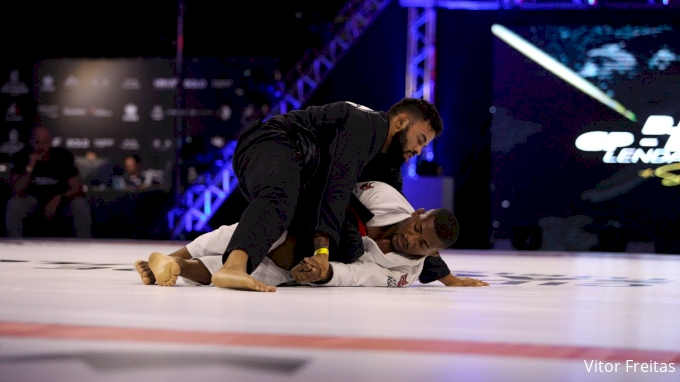 Israel Almeida vs Darlan Casaca (Tournament Round 1)
Almeida pulls guard to start off and sweeps from single leg x to go up 2-0. Almeida ends up on bottom again without giving up any points, sweeps and is up 4-0. Guard pass by Almeida gets him the final score as he wins 7-0.
---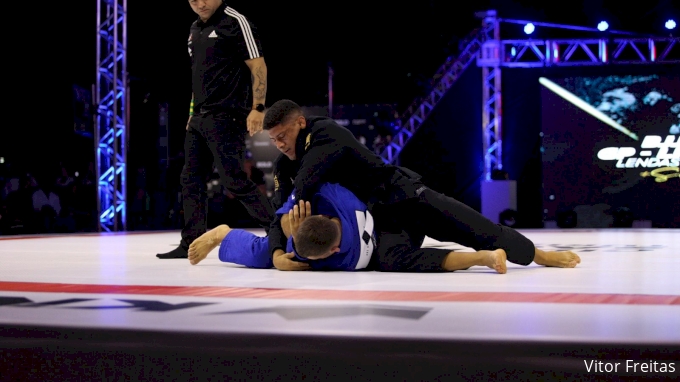 Pablo Lavaselli vs Luiz Paulo (Tournament Round 1)
Luiz Paulo gets the advantage after coming up from a double guard pull to start. Luiz Paulo stacks Lavaselli and eventually forces the turtle. A close back take but no points, and Luiz Paulo ends up in top side control but without points. Luiz Paulo is up a few advantages. Luiz Paulo wins by advantages.
---
Pedro Machado vs Rider Zuchi
Zuchi goes up an advantage early to start the match.Not much happens here, Zuchi wins a 0-0 match on advantages.
---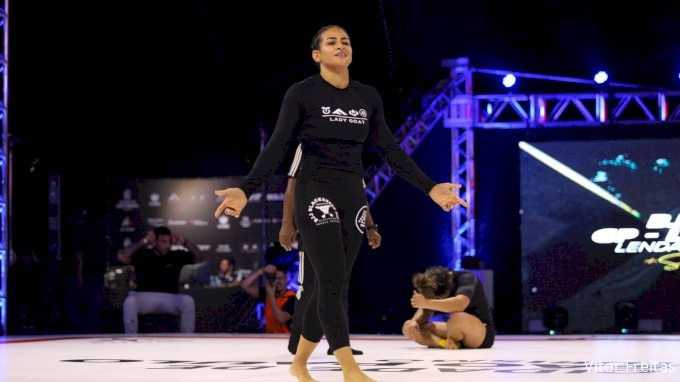 Bia Mesquita vs Thalyta Silva
No-gi ADCC rules match. Mesquita gets a couple takedowns and wins 4-0.
---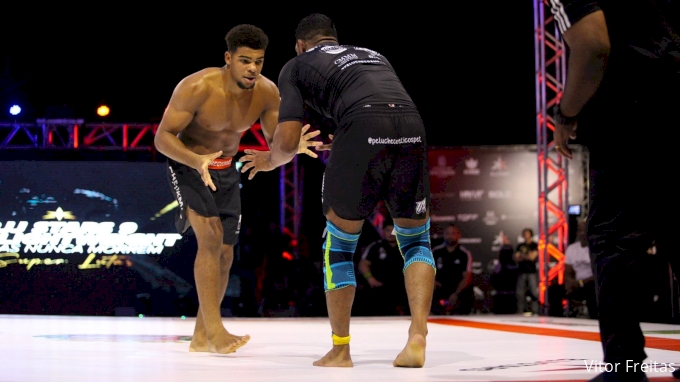 Marcus Petcho vs Jansen Gomes
Another ADCC rules no-gi match. Gomes with an early takedown from a bodylock. Passes the guard too but it is still during the no points period. Match ends 0-0 but Jansen wins the referee decision.
---
Matheus Gabriel vs Israel Almeida (Tournament Semifinal)
Gabriel gets the guard pull and sweeps quick to go up 2-0. They trade sweeps and the score is 4-2 Gabriel. Matheus Gabriel wins 4-2.
---
Meyram Alves vs Luiz Paulo (Tournament Semifinal)
Match spent most of the time on the feet, with Alves winning a 0-0 match by 1 advantage.
---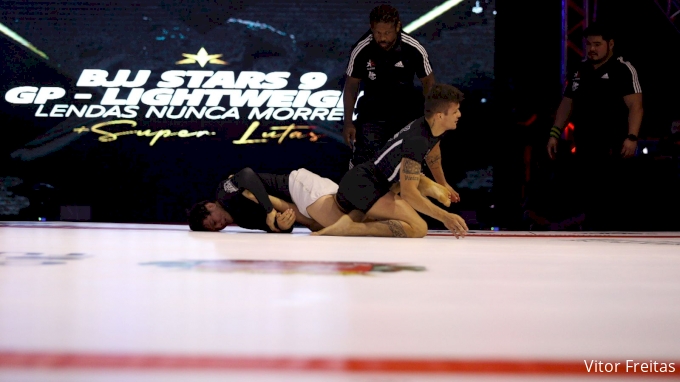 Paulo Miyao vs Alexandre Vieira
No-gi ADCC rules match. Paulo pulled guard and attempted an arm in guillotine to start the match. Paulo ends up finishing the match with a heelhook from 50/50.
---
Samuel Nagai vs Fabricio Andrey
No-gi match. Nagai pulls guard. Not much happened, but Nagai takes a 0-0 referee decision after nearly wrestling up near the end.
---
Isaque Bahiense vs Mica Galvao
No-gi match under ADCC rules that starts with some wrestling. Mica dives for a heelhook attempt to take it to the ground. Mica pulls guard off a snap down by Isaque near the end and Isaque wins by a negative.
---
Meyram Alves vs Matheus Gabriel (Tournament Final)
Meyram starts with the double guard pull advantage. Matheus scores quickly to go up 2-0. Meyram wrestles up to a single with about two minutes left. Meyram unable to finish the single leg and Matheus holds on to win 2-0.