2022 IBJJF FloGrappling Grand Prix
Breakout Opportunity For Underdog Janaina Lebre At IBJJF FloGrappling GP
Breakout Opportunity For Underdog Janaina Lebre At IBJJF FloGrappling GP
Picking up steam in 2022, Janaina Lebre enters the IBJJF's first all-female Grand Prix ready to shake things up against three elite women in jiu-jitsu.
Oct 24, 2022
by Erica Zendell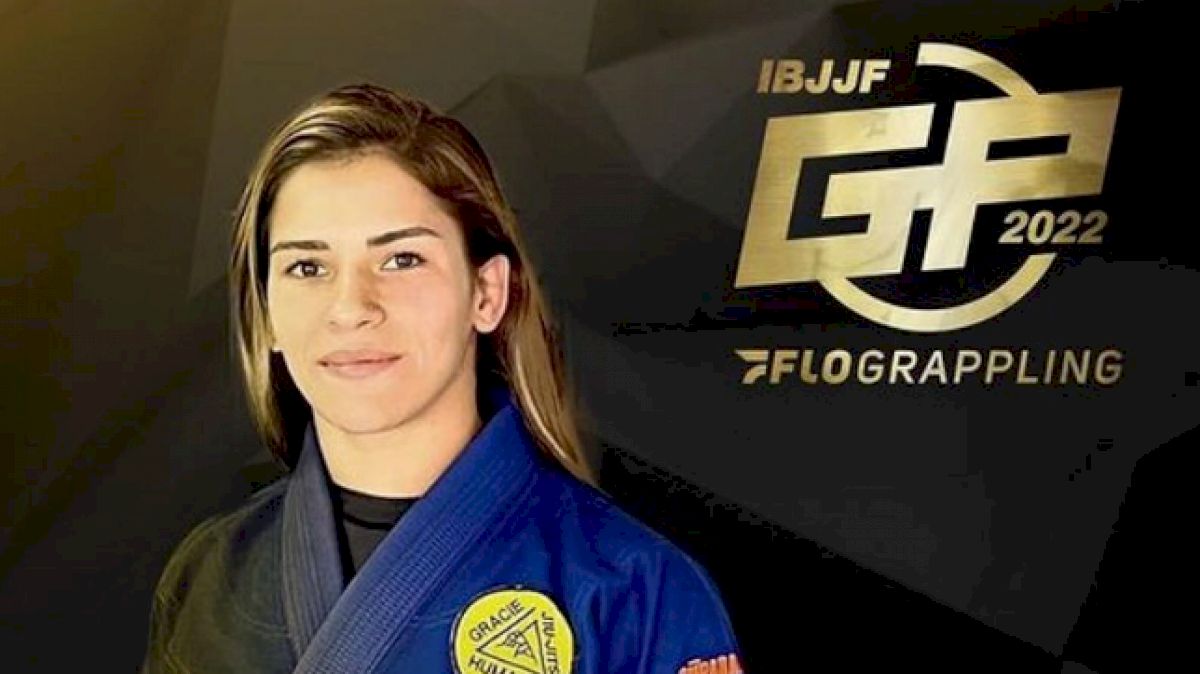 In a star-studded lineup for IBJJF's first all-female Grand Prix, Janaina Lebre is perhaps the least-established contender in the mix.
Luiza Monteiro is a legend in the sport, with 2022 marking her twelfth year of competition at black belt. Ana Rodrigues and Mayssa Bastos are two of 2022's top point-for-pound grapplers in the gi and have been essentially peerless in their respective divisions (light-feather and rooster) in the last few years. All three of them are multi-time black belt World Champions with competitive reputations that precede them.
Though lesser known and lacking a black belt World title — for now — Lebre has an opportunity to disrupt three of jiu-jitsu's most dominant female competitors this week at the IBJJF Grand Prix.
Though her name might be less familiar than those of her peers in the GP, Lebre's star has been steadily rising over the last four years. As a purple belt in 2018, she won Pans and placed at Worlds, winning bronze in the middleweight division and silver in the absolute division (her opponent in the absolute? The indomitable Gabi Pessanha). In 2019, Lebre dropped from middleweight to lightweight and went from being competitive in her division to fully conquering her division: that year, she won both Pans and Worlds at brown belt, scoring a killer armbar finish in the finals of the latter to cap off her competitive career in the colored belts. She was promoted to black belt on August 26, 2019.
After a competitive hiatus in 2020 and tough first-round draws for the majors in 2021 (Andressa Cintra at Pans and Luiza Monteiro at Worlds, respectively), Lebre appears to have found her stride among the best in class this season.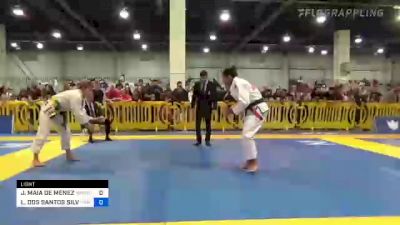 Unlock this video, live events, and more with a subscription!
Get Started
Already a subscriber? Log In
She took silver at Europeans, bronze at Pans, and silver at Worlds; her losses at those events came to Ffion Davies and Nathalie Ribeiro, two women riding career highs.
Lebre filled in for those women at this event, as both of them were initially selected to compete at the IBJJF FloGrappling GP when it was initially planned to take place in August.
At first glance, Lebre might seem like a wildcard substitute for the likes of Tata Ribeiro, who pulled out of the Grand Prix due to injury, and Ffion Davies, who was not available for the rescheduled Grand Prix, but a closer look at her IBJJF performances demonstrate that Lebre is a formidable and worthy alternate. Lebre submitted her way to gold in American Nationals in July (via armbar and bow and arrow), and looked similarly ruthless in September at Jiu-Jitsu Con, where she defeated rookie black belt and 2022 Brown Belt World Champion, Emily Fernandez by points in the semifinals (8-2), and secured a rapid kneebar on Gloria Armas in the finals.
After spending a season edging closer to the top of a major podium majors, Lebre faces the chance at a career breakthrough at the Grand Prix.She has spent the year continuously improving against–while being historically overshadowed by–the massive names in her division. Her most recent matchup against Luiza Monteiro at Worlds in 2021 was her closest yet against the legendary grappler, a neck-and-neck battle resulting in a close loss by decision. In her 2022 run at Worlds, Lebre submitted 2021 featherweight World Champion, Gabi McComb, with a belly-down foot lock, and threatened Ffion Davies via kneebar in the opening minute of their 2022 Worlds finals match.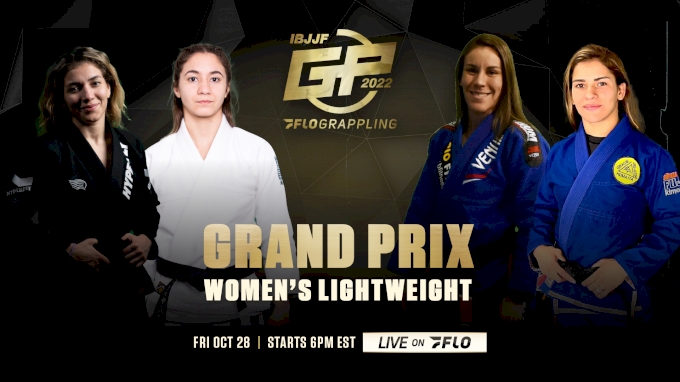 Lebre's highly-offensive guard, her versatile toolkit of submissions, and her effective blend of old school and new school jiu-jitsu will make any one of her match ups in the Grand Prix exciting. Fans should keep an eye out for Lebre's lapel-enhanced guards (both closed and open), leg attacks, lapel chokes, and vicious armbars. Whether in a potential rematch against Luiza Monteiro, a first-time-since-blue-belt match against Ana Rodrigues, or a first-ever match against Mayssa Bastos, Lebre has a huge chance to make her mark on the mats and make history in an already-historic event for women's jiu-jitsu.
Who will be crowned the queen of the first all-female IBJJF Grand Prix? Tune in on Friday October 28 to find out, only on FloGrappling.