2022 IBJJF Absolute Grand Prix
Five Superfights Coming To The IBJJF Absolute Grand Prix This Weekend
Five Superfights Coming To The IBJJF Absolute Grand Prix This Weekend
Ten more athletes will take the mats at the IBJJF Absolute GP in superfights featuring some of the top athletes from AOJ, Atos, Fight Sports and Checkmat.
Nov 14, 2022
by Corey Stockton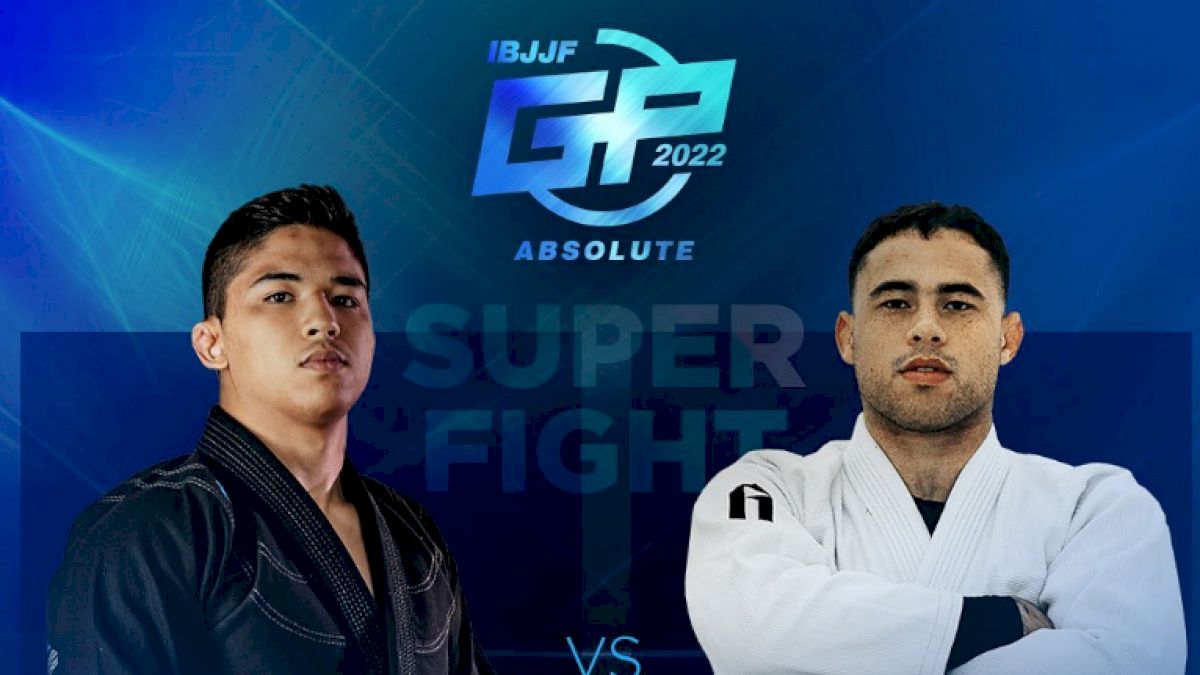 The IBJJF Grand Prix series is set to return this weekend in Costa Mesa, CA for the eight man absolute bracket.
The tournament is loaded with some of the most exciting grapplers from the IBJJF circuit today, and ten additional grapplers will take the mats in one-off superfights, creating some of the most predictable bouts of the year.
Perhaps the most intriguing matchup: three-time lightweight Pan champion Johnatha Alves is set to take on ultra heavyweight standout Roosevelt Sousa in an openweight match. AOJ's Alves has rarely competed in the openweight division in his black belt tenure, so it will be interesting to see how he fares against the 265 lb footlock specialist, Sousa.
An AOJ rookie black belt, Mateus Rodrigues will take the mats against one of Atos' top light/middleweights, Andy Murasaki. This, too, will be a weight mismatch, as Rodrigues has spent time at heavyweight and medium heavyweight, while Murasaki has generally competed at much lighter categories. Still, Murasaki has more black belt competition experience, and has been lauded for his heavyweight-style passing, influenced by world champ teammate Gustavo Batista. Murasaki will offer Rodrigues a tough welcome to the big leagues.
Also on the card, Jessa Khan will take on Kaori Hernandez, Jonnatas Gracie will face Sergio Rios, and two of the top brown belt featherweights will square off to start the show. AOJ's Zachary Kaina will face Checkmat's Eduardo Granzotto, "Dudu".