2022 IBJJF Absolute Grand Prix
The IBJJF Absolute GP Bracket Is Here!
The IBJJF Absolute GP Bracket Is Here!
See how the bracket will shape up for Friday's IBJJF Absolute GP on FloGrappling!
Nov 16, 2022
by Corey Stockton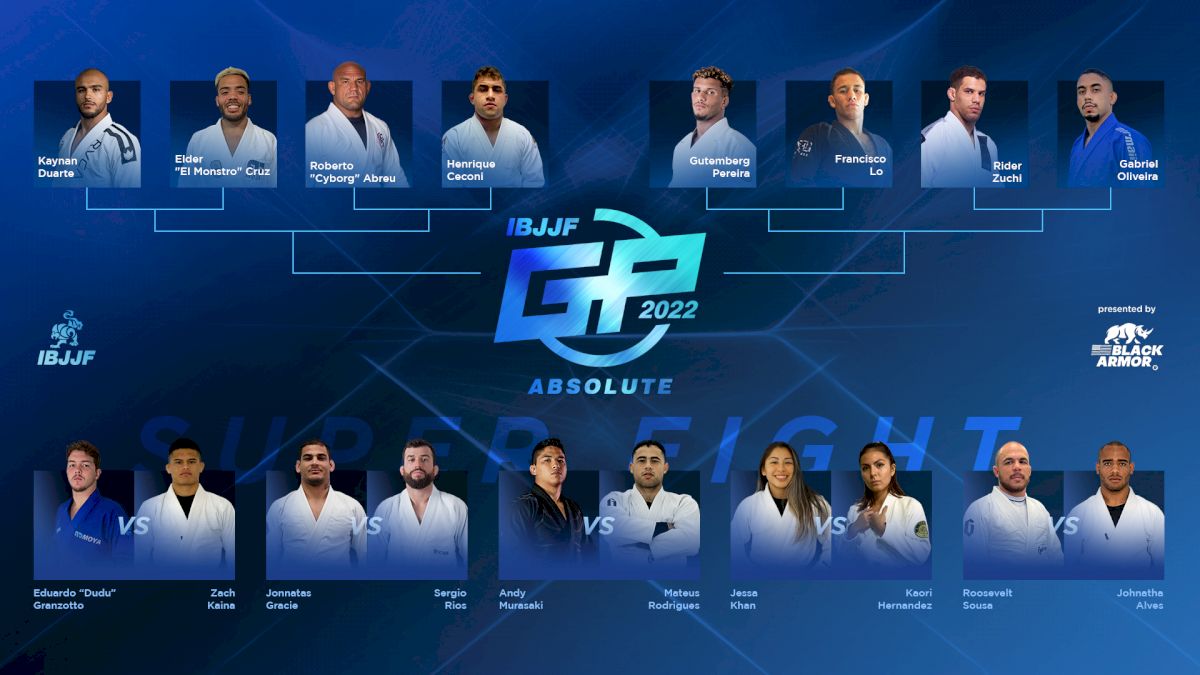 The IBJJF has just released the bracket for the IBJJF Absolute GP which goes down on Friday, November 18 in Costa Mesa, CA.
The eight-man openweight division will feature world champions Kaynan Duarte and Roberto "Cyborg" Abreu, as well as a who's who of top ranked athletes from many of the major teams in grappling.
In the top corner of the bracket, Duarte will face brown belt world champion Elder Cruz, Checkmat's standout takedown artist.
The winner of that match will face the winner of Cyborg and Henrique Ceconi in the semis. Ceconi has had a break out year in no-gi competition, and will be looking to complement that in the kimono at the GP.
On the other side of the bracket, Gutemberg Pereira will open against Cicero Costha black belt Francisco Lo, and Rider Zuchi will face Alliance's Gabriel Oliveira.
The winner takes home $40,000 and the title of IBJJF Absolute GP champ.
Also on the card are five key superfights:
Zach Kaina vs Eduardo Granzatto
Sergio Rios vs Jonnatas Gracie
Andy Murasaki vs Mateus Rodrigues
Johnatha Alves vs Roosevelt Sousa
Jessa Khan vs Kaori Hernandez
Tune into FloGrappling on Friday to catch all the action!