2022 IBJJF Absolute Grand Prix
Live Updates & Results | IBJJF Absolute Grand Prix
Live Updates & Results | IBJJF Absolute Grand Prix
Follow along here throughout the night for real time results, updates and analysis from the IBJJF Absolute Grand Prix!
Nov 19, 2022
by Corey Stockton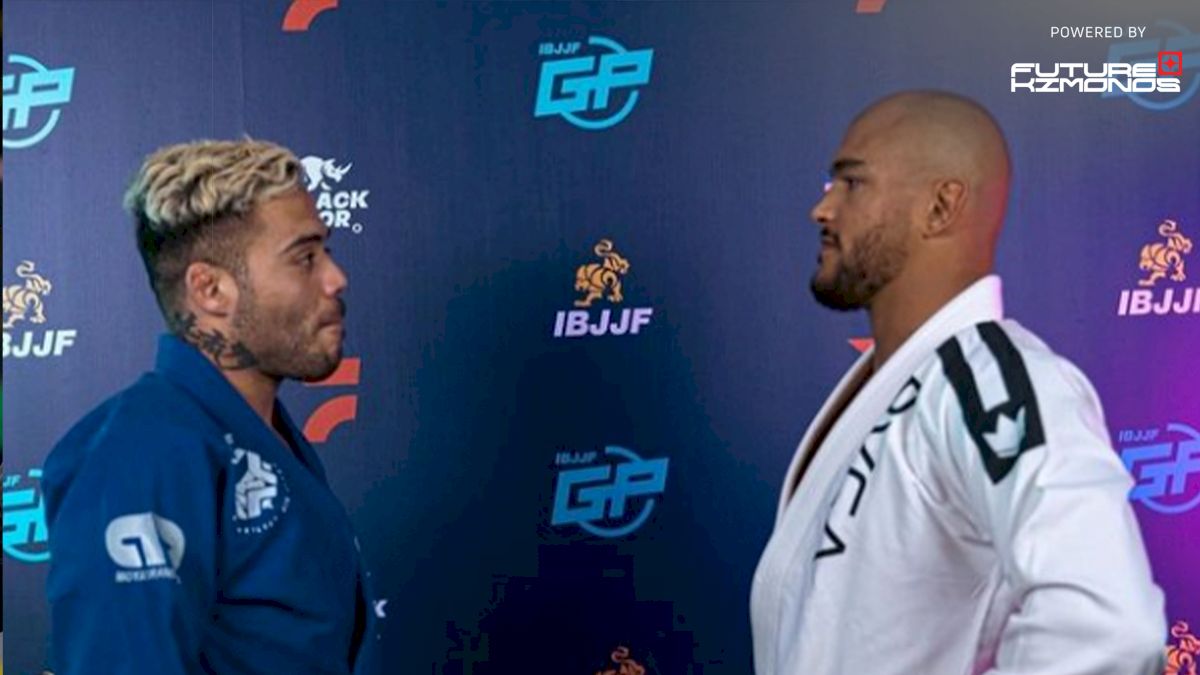 Tonight, eight of the top names in the IBJJF ranks will square off for $40,000 in the IBJJF Absolute Grand Prix. During the event, five pairings of the best athletes in their respective divisions will take the mat in huge, and unpredicted superfights. Follow along here throughout the night for real time results, updates and analysis!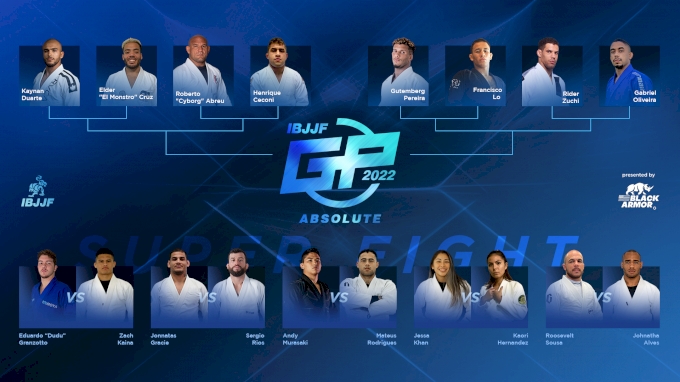 ---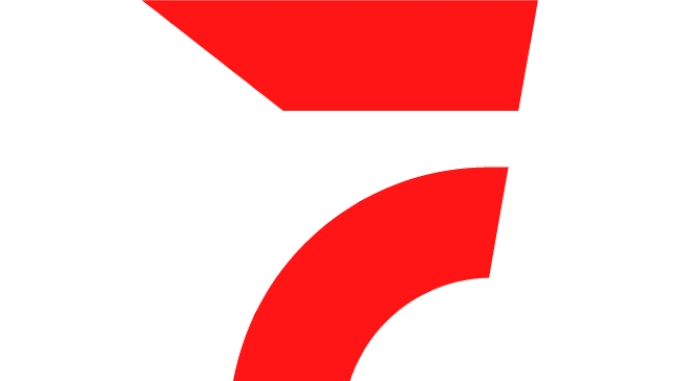 ---
Grand Prix Quarterfinals
Cyborg scored an early two off of a takedown, but Ceconi scrambled free and wrestled back to his feet, circling behind Cyborg and nearly delivering him to the mat. Ceconi picked up two advantages for his efforts.
Ceconi put Cyborg down again, nearly settling a choke and scoring three more advantages, but no points.
Cyborg countered the third shot from Ceconi, scoring two for putting the aggressor to the mat. Cyborg cycled himself back to Ceconi's guard, where he iced Ceconi for the final minute.
Cyborg def Ceconi via points (4-0). Cyborg advances to the semifinals.
Duarte pulled guard right off the match open. He set Elder down with little effort and came to the top position with smash passing control.
Cruz remained composed, funneling Duarte out to distance at several instances. But Duarte's graceful movement and heavy pressure kept him in stable and dominant position.
Duarte def Cruz via points (2-0). Duarte will face Cyborg in the semifinals.
Zuchi hit a hard Tomoe Nage off the start and went straight to the back, where he set in a choke and tried to secure the finish within the first 60 seconds. Oliviera broke free and ended up on top, conceding two points for the takedown but none for back control.
Oliveira turned the tides, nearly passing Zuchi then jumping onto his back. Zuchi, too, escaped without conceding points.
Zuchi remained inside of Oliveira's guard, where he took two penalties, but came out with the win.
Zuchi def Oliviera via points (2-0). Zuchi advances to the semifinals.
After an extended stalemate on the feet, the 60-lbs smaller man, Lo, pulled to guard.
Gutemberg remained patient for a few moments, then accelerated with lateral movements and secured three points for the pass.
Lo momentarily recovered guard, but in his recovery, he gave away three more points. On a reset, Pereira locked up a kimura and finished it.
Pereira def Lo via kimura (6:19). He will face Zuchi in the semifinals.
---
Superfights
Zach Kaina vs Eduardo "Dudu" Granzotto
Dudu came up from a double guard pull and sprinted to a pass. As Kaina recovered, he launched a triangle, but Dudu immediately escaped.
Dudu continued with lateral passing, but became stuck in the tricky, flexible guard offered by Kaina.
Kaina utilized lapel threats to get underneath, looking to establish a threat on Dudu's leg.
He capitalized on the threat of his grips to wrestle up, then jumped on Dudu's back. But Dudu escaped directly into top side control position with less than 90 seconds remaining.
Dudu was hesitant to settle for a points victory, attacking a north-south choke then switching to a darce. Kaina survived the choke, but couldn't surmount Dudu's scoreboard advantage.
Dudu def Kaina via advantages (2-1)
Gracie pulled guard then swept to the top; but Rios swept back to even the score. Gracie swept again.
Gracie started with misdirectional passing, finding himself behind Rios in a standing position. He jumped on Rio's back, scoring, then taking mount and scoring again.
Rios slipped free and into Gracie's guard in a ten point deficit.
The duo exchanged sweeps for the remainder of the match, with the majority of them going to Gracie.
Gracie def Rios via points (16-4)
---
GP Semifinals
Kaynan Duarte vs Roberto Cyborg Abreu
Duarte pulled guard and remained patient, waiting for Cyborg's movement. When Cyborg tried to open up, Duarte swept to the top position.
Cyborg wrestled back to his feet, but Duarte escaped free and pulled guard again, a strategic victory.
Duarte remained assertive, but not overly aggressive in his guard, keeping Cyborg slowed and running out the clock.
Duarte def Cyborg via points (2-0). Duarte advances to the final.
Gutemberg Pereira vs Rider Zuchi
Zuchi pulled guard, ending a stalemate on the feet. Pereira dove over the top, nearly attaining back control and setting in a choke. He finished his second submission of the night, but damaged his hand in the process.
Pereira def Zuchi via choke (2:29). He will face Duarte in the final.
---
Superfights
Murasaki pulled gaud, and controlled Rodrigues for the first half of the match, flowing through guard positions. He returned to his feet and threw a flying triangle. Rodrigues defended, but Murasaki returned to his guard flow.
Murasaki came to his feet, and Rodrigues snatched a single, which he fought to finish for nearly four minutes. But with 30 seconds left, Murasaki countered, putting the first points on the board and securing victory.
Murasaki def Rodrigues via points (2-0)
Two double pulls, two penalties. Khan came to the top and exploded, securing an immediate pass, then quickly proceeded to mount and advanced to back control. After several minutes of inactivity, a blitz to 17 points for Kahn.
Khan cycled through choke options, but fell to her guard. After a moment of reorienting her game, Khan threw up a triangle, and switched to a short arm lock, which she finished with 20 seconds remaining in the match.
Khan def Hernandez via arm lock (9:40)
Alves took that mat conceding a 85 weight advantage to Sousa.
Despite the weight difference, Alves pulled guard immediately and fought of the heavy pressure of his ultra heavyweight opponent.
Alves staved Sousa off for the first few moments, but Sousa started to dig inside of Alves' frames, and dropped his weight. He scored three for a pass before getting funneled out to Alves' guard once again.
Still, Sousa maintained an unshakable base, and withstood the last ditch efforts offered by Alves.
Sousa def Alves via points (3-0)
---
GP Final
Kaynan Duarte vs Gutemberg Pereira
Pereira pulled first, but couldn't get anything going. They stood up, and Duarte pulled, sweeping Pereira immediately.
From there, Duarte played it safe, goading Pereira into wrestling up. From there Duarte leaped into action, nearly passing to the back, then settling down again in Pereira's guard. There, he cooked the rest of the clock, collecting the title of IBJJF Absolute GP champion.
Duarte def Pereira via points (2-0) to become Absolute GP Champion.