2022 IBJJF Absolute Grand Prix
Duarte's Flawless Positional Game Earns Victory At IBJJF Absolute GP
Duarte's Flawless Positional Game Earns Victory At IBJJF Absolute GP
Duarte defeated El Monstro, Cyborg & Gutemberg Pereira without conceding a point on his road to gold.
Nov 19, 2022
by Corey Stockton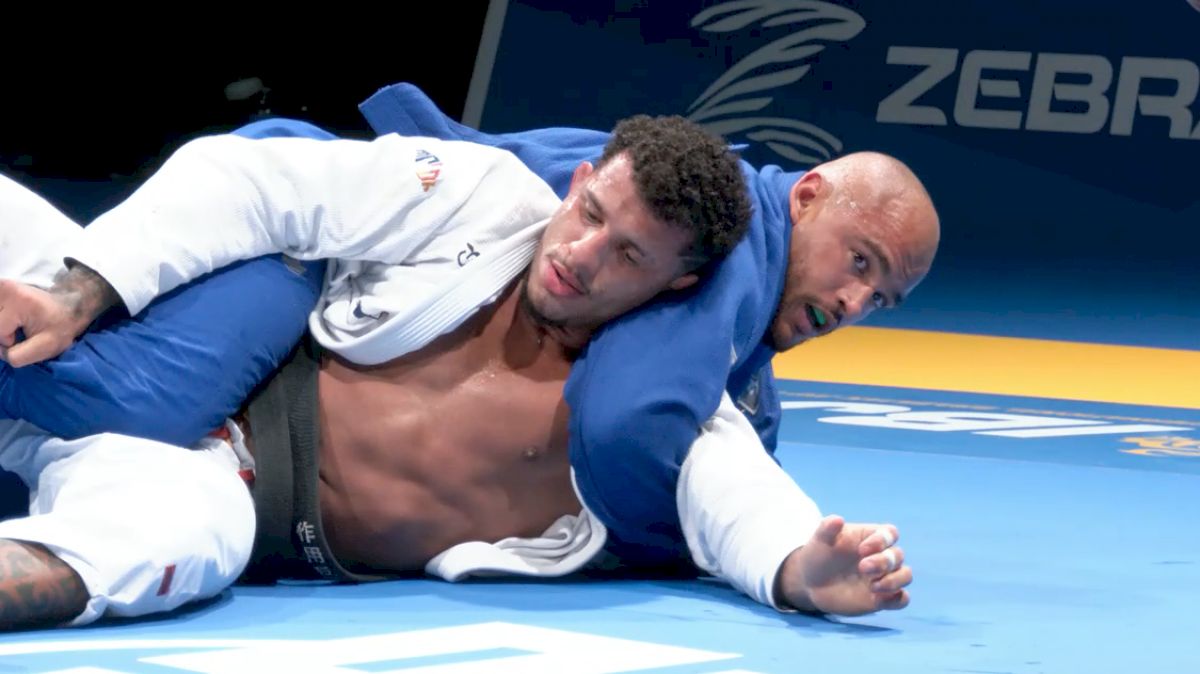 Kaynan Duarte won the $40,000 prize at the IBJJF Absolute Grand Prix, demonstrating pressure and positional control along with instances of clinically precise movement to outscore three decorated opponents.
On his road to victory, Duarte defeated 2022 brown belt world champion Elder Cruz, 2022 Pans champion Roberto "Cyborg" Abreu and 2022 Brasileiros champion Gutemberg Pereira. Duarte amassed a total of six points across his three match night without conceding a point.
Pereira seemed hellbent toward victory on his route to the final, submitting each of his first two opponents. Pereira landed a kimura in his first round against the smallest competitor in the tournament, Francisco Lo, then scored a choke over Rider Zuchi in less than three minutes. Pereira's two submissions were the only two stoppages in the Grand Prix.
Jessa Khan also had a submission in her superfight against Kaori Hernandez. Khan's performance was clinical; she racked up 17 points in a display of positional dominance before securing an arm lock from her guard with just 20 seconds remaining in the bout.
Andy Murasaki, Jonnatas Gracie, Roosevelt Sousa and Eduardo "Dudu" Granzotto also earned superfight victories, all on the scoreboard.