2022 World IBJJF Jiu-Jitsu No-Gi Championship
9 Brown Belts To Watch At No-Gi Worlds
9 Brown Belts To Watch At No-Gi Worlds
These are some of the best athlete from the next generation to watch out for at IBJJF No-Gi Worlds!
Nov 30, 2022
by Michael Sears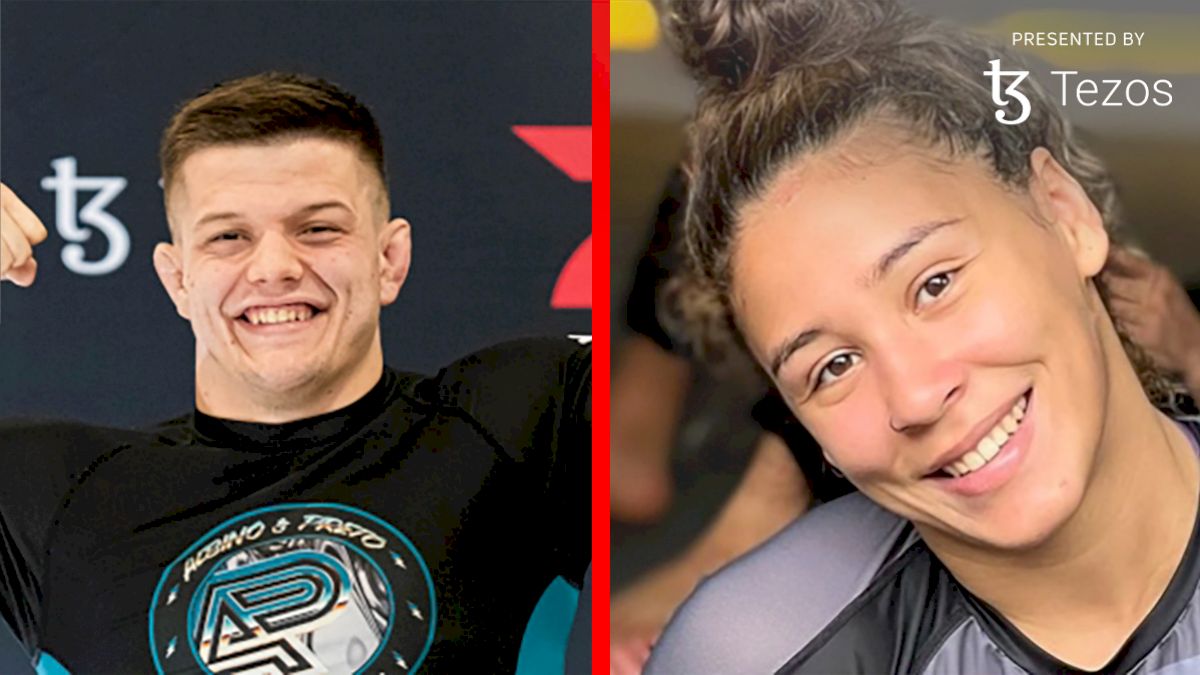 The IBJJF World No-Gi Championship goes down from December 8th to 11th in Anaheim, California, and the brown belt divisions are loaded with talent this year. Both the male and female brown belt divisions are scheduled to take place on Friday, December 9th.
ADCC and WNO veterans along with previous winners of No-Gi Worlds and Pans can be found throughout the brown belt divisions. There is a lot more talent than this, and it was hard to narrow it down to only nine athletes, but these are the athletes I'm looking at to do some damage in Anaheim: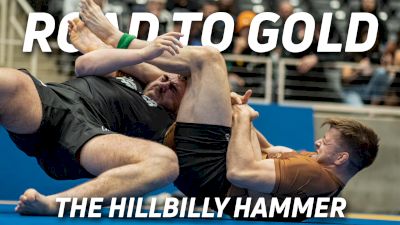 Jacob Couch (Pedigo Submission Fighting) - Heavyweight
The "Hillbilly Hammer" took home double gold at this years No-Gi Pans. That was his second double gold at No-Gi Pans and he is also a two-time No-Gi Worlds champion. Coming off a big win on WNO last month, Couch is looking to take home his first double gold at No-Gi Worlds next weekend.
---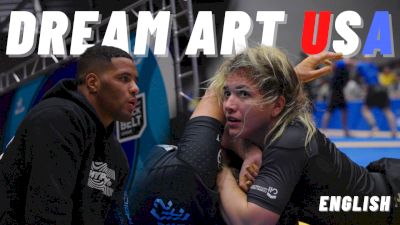 Giovanna Jara (Dream Art) - Heavyweight
The No-Gi Pans double gold winner in the female division, ADCC trials winner Giovanna Jara should be a favorite to do the same in Anaheim. Giovanna also recently won the No-Gi Brazilian Nationals at brown belt. Giovanna won double gold at No-Gi Pans without having a single point scored on her.
"As I always say, I go to war every time, I'll take one more weight and absolute, there's nobody to stop me!" Giovanna Jara
---
Luke Griffith (New Wave) - Ultra-Heavyweight
Luke Griffith doesn't have a ton of IBJJF experience but has been making a name for himself on the no-gi circuit since joining up with John Danaher and New Wave about a year ago. The 2022 ADCC European Trials winner, Griffith ended up going down in the first round at ADCC Worlds in a close match to eventual absolute division winner Yuri Simoes. Griffith is also 2-0 on WNO with two submissions.
Luke dominated the ultra-heavyweight division at No-Gi Pans this year, winning all four of his matches by submission.
"I'm looking to be the first South African to win an IBJJF World title." Luke Griffith
---
Amanda Bruse (Atos) - Lightweight
Amanda Bruse has been a dominant force in the colored belt divisions of the IBJJF's major no-gi events for years now, going back to winning No-Gi Worlds as a purple belt in 2019. In 2021 she finished with silver at both No-Gi Worlds and Pans, and was dominant at the 2022 No-Gi Pans winning her division with all submissions. Amanda also fought her way to a silver medal in the absolute at Pans,, losing to Giovanna Jara in the final.
"I'm really excited to go out there and have fun. No-Gi Worlds is my favorite IBJJF event of the year. I had all submissions at Pans a couple of months ago, and I'm looking to continue that at Worlds." Amanda Bruse
---
Pierre-Olivier Leclerc (Tristar) - Middleweight
French-Canadian grappler Pierre-Olivier Lecrlerc was dominant at No-Gi Pans, winning all of his matches by submission on his way to winning the middleweight division. Pierre has been super active, also taking home gold medals at IBJJF Opens in Austin, New Haven, Atlanta and Orlando.
"As far as Worlds I'm super excited. Obviously I had a perfect result at Pans, winning all four matches by sub with no points scored on me. Really felt like my game was working perfectly for the ruleset with the experience I have, I've been doing IBJJF for quite a while now. Worlds is a different type of competition, more people show up, they're more hungry. I have twice as many people in my division as Pans, I'm just looking forward to the wars and knowing I can do everything to get the win." Pierre-Olivier Leclerc
---
Sophia Cassella (Serra BJJ) - Featherweight
Sophia Cassella dominated her weight class at No-Gi Pans, winning the featherweight division with three submissions. She also previously won No-Gi Pans and finished second at No-Gi Worlds as a purple belt.
"I feel really good about my camp for this event and I'm looking forward to showcasing all my new stuff that I've been working on. I'm coming into this tournament with a much better mindset than last year's Worlds, so hopefully I can create another gold medal performance with all subs like I did at Pans two months ago." Sophia Cassella
---
Unlock this video, live events, and more with a subscription! Get Started

Already a subscriber? Log In

Shay Montague (ECJJA) - Roosterweight
Shay Montague has won both the No-Gi Pans and No-Gi South American championships this year. The Glasgow based grappler has also won No-Gi Euros twice at purple belt and was a No-Gi Worlds runner-up at purple, after having won No-Gi Worlds at blue belt.
"I'm excited to try and show some funky bjj and end the year on a high note winning No-Gi Worlds. It's always cool to show your bjj at a high level comp, especially coming from Scotland where nobody expects you to do good at these things. So it's always nice to shock some people and do some cool moves." Shay Montague
---
Rosa Walsh (Pedigo Submission Fighting) - Middleweight
Rosa Walsh relocated from her hometown of Cork, Ireland to Mt. Vernon, Illinois to train with Pedigo Submission Fighting this year and has been on a tear through the no-gi scene ever since. First she won the ADCC Open in Las Vegas, where she defeated black belt No-Gi Worlds champions. Rosa also won the middleweight division at No-Gi Pans with three submissions in three matches.
"I've had an amazingly successful year but I've always wanted to compete at No-Gi Worlds. Now I get to do it competing alongside my friends and representing a team that I love." Rosa Walsh
---
Unlock this video, live events, and more with a subscription! Get Started

Already a subscriber? Log In

Andrew Tackett (Checkmat) - Middleweight
Andrew Tackett won this event a year ago at purple belt middleweight and in the absolute. He will be in arguably one of the toughest brackets of the entire tournament at brown middle this time around.
"Catch me live on FloGrappling, I will be competing as a brown belt in the middleweight division and looking to take double gold this year as well." Andrew Tackett