2022 World IBJJF Jiu-Jitsu No-Gi Championship
9 Dream Matches We Want To See At The IBJJF 2022 No-Gi World Championships
9 Dream Matches We Want To See At The IBJJF 2022 No-Gi World Championships
Ash Williams vs Josh Cisneros? Count us in.
Dec 1, 2022
by Chase Smith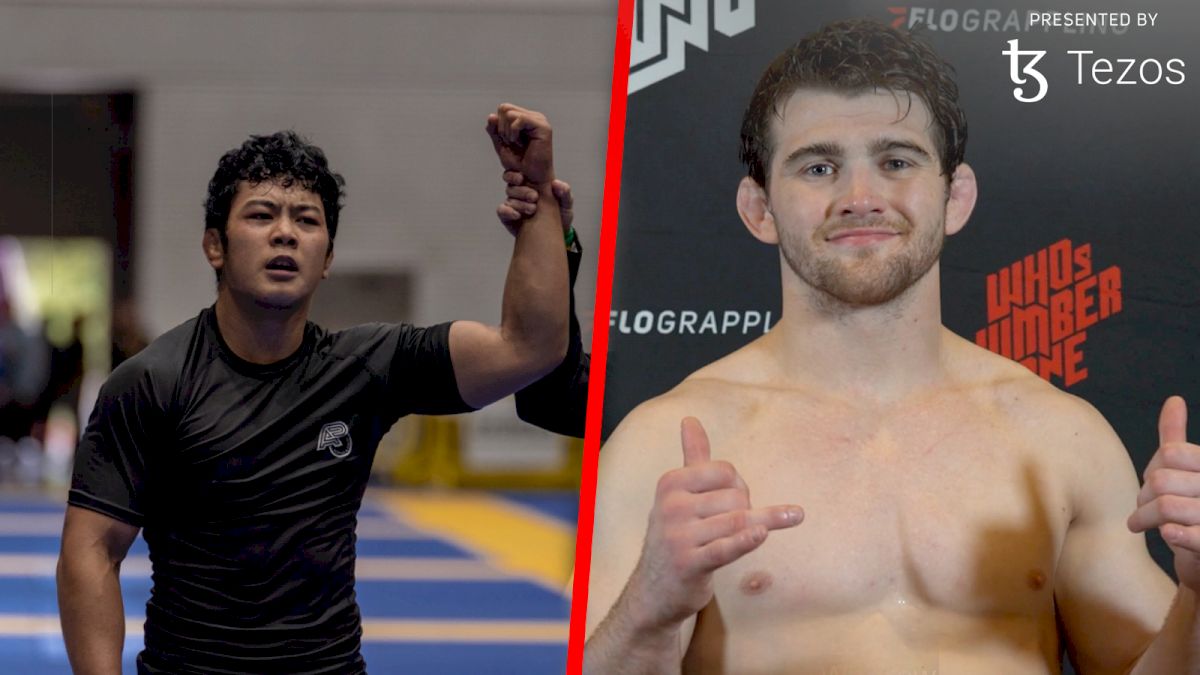 The IBJJF 2022 No-Gi World Championships are nearly upon us! The black belt divisions are loaded with talent, including some fresh faces and returning legends, all hoping to capture gold at the final major tournament of the year.
If you've been around a minute then you know the drill for this article -we're skipping the bracketing process and jumping right into what we believe would be some of the best matches of the event. See the full list of competitors here.
WATCH the IBJJF 2022 No-Gi World Championships LIVE Dec. 8-11 on FloGrappling
Edwin 'Junny' Ocasio vs Tomoyuki Hashimoto - Light Featherweight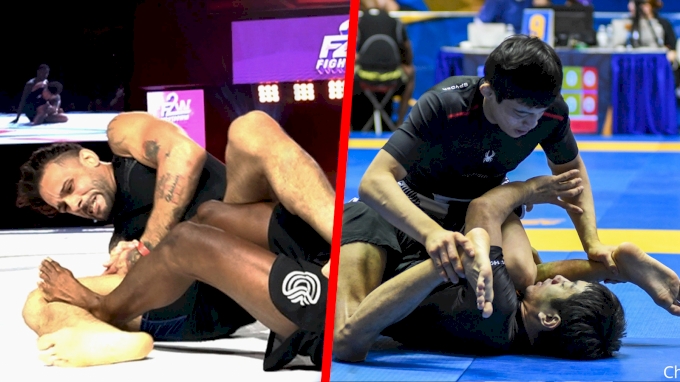 Edwin 'Junny' Ocasio is a leg-locking machine. Credited with helping popularize the devastating z-lock submission, Junny has been at the forefront of creative lower limb submissions since his colored belt days. He's also made polished his top game in recent years and should generally be considered a threat from anywhere.
WATCH: Junny Hits A Z-Lock Submission At Fight To Win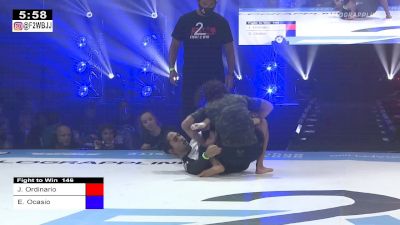 Unlock this video, live events, and more with a subscription!
Get Started
Already a subscriber? Log In
Tomoyuki Hashimoto is a 2x IBJJF No-Gi World Champion, but that was before the organization revised the rules to allow for reaping attacks and submissions such as the heel hook. It should be an interesting case study to see how this accomplished veteran has updated his game to account for the current trends.
Jessie Crane vs Alex Nguyen - Light-Feather
Alex Nguyen with the RNC.
Though it's a rematch - this potential bout in the women's light-featherweight category features two of the sport's fastest-rising stars. Nguyen took home the victory in their last meeting, leaving Crane highly motivated to fire back. Alex Nguyen represents Standard jiu-jitsu and has some of the best back attack skills in the game today.
Crane should be considered a well-rounded athlete with particularly good wrestling skills and a solid dose of grit - a quality required to secure the win in one of the world's toughest divisions.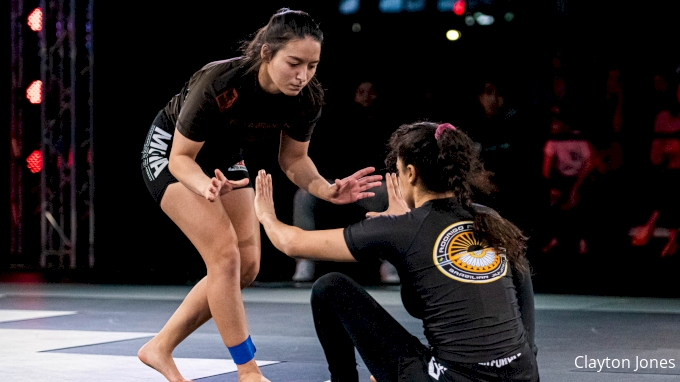 Ashley Williams vs Josh Cisneros - Featherweight
Ashley Williams has long been heralded as one of the UK's brightest grappling talents.
An ADCC European trials champion and three-weight champ at Polaris, Williams has maintained a dominant grip on the competition across the Atlantic. With that said, Williams is coming off an ADCC performance he'd probably love to have another crack at: he suffered a loss via two points to Diogo 'Baby Shark' Reis in the opening round of the competition - an outcome that surely has filed his training camp for No-Gi Worlds.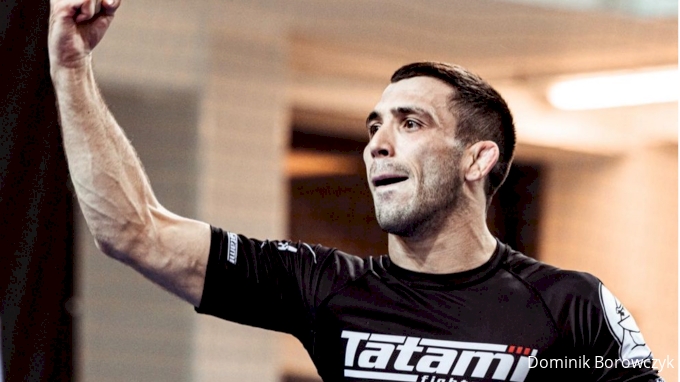 This is why want to see Williams take on the phenomenally talented and dangerous Josh Cisneros from Ares jiu-jitsu.
Cisneros has made a reputation for himself as a dynamic grappler with great wrestling and a brutal submission skillset. Whether it's a black hole armbar, suloev stretch, or 'simple' rear naked choke - Cisneros has a finishing flair matched by few. If these two athletes have a chance to dance it would only mean a clash of two grapplers with a flair for creative attacks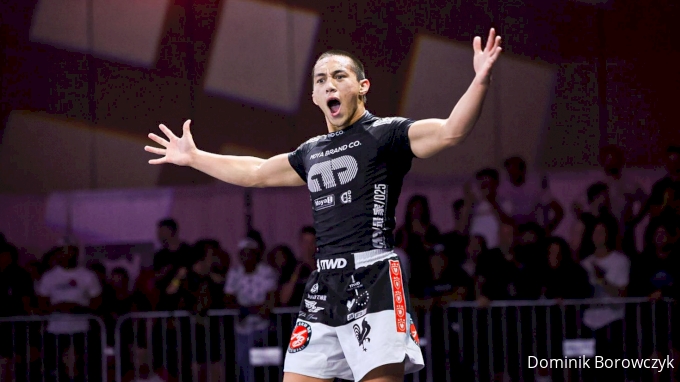 Ellis Younger vs Kieran Kichuk - Lightweight
Kieran Kichuk is on the cusp of a breakthrough performance.
The TLI representative from Canada has been at the helm of the false reap revolution that has taken the grappling world by storm for the past 18 months. Kichuk has a shockingly high submission rate with 77% of his wins ending with a finish, most of those being an inside heel hook. Kichuck is a No-Gi Worlds bronze medalist and the 2022 No-Gi Pans silver medalist (behind Deandre Corbe).
Ellis Younger is another rising talent out of the UK making their way to the IBJJF 2022 No-gi World Championships. Already a world Champion at brown belt (2019 No-Gi Worlds), Younger has been grinding away and facing (and beating) the world's best for some time.
Don't let Kichucks brand power fool you, Younger is every bit as experienced and is a threat to anyone in the division. We think both athletes are in a prime position to capitalize on their talents and make a huge statement.
WATCH: Kichuck Thrills At Emerald City Invitational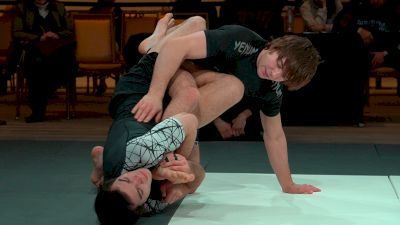 Unlock this video, live events, and more with a subscription!
Get Started
Already a subscriber? Log In
Bianca Basilio Jasmine Rocha vs - Featherweight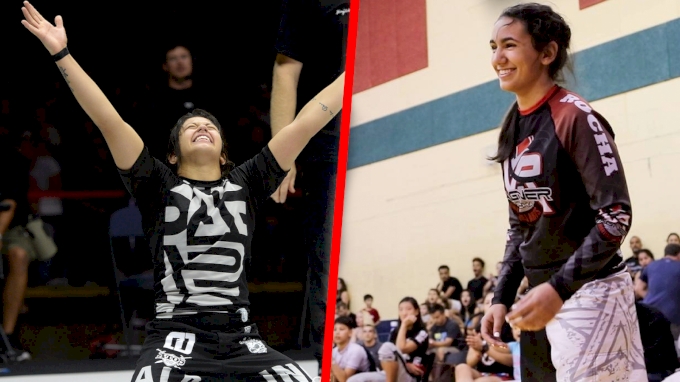 Bianca Basilio is one of the most decorated athletes of her generation. She's an ADCC World Champion, a IBJJF World Champion in the gi, and has captured just about every other title worth mentioning along the way.
However, one of the major titles she's missing from her black belt resume happens to be No-Gi Worlds, and she's got quite the potential list of matchups awaiting her in the featherweight category.
There were many quality options for Basilio, but Jasmine Rocha seems like just the right combination for an action-packed, yet technical battle.
WATCH: Bianca Basilio vs Ffion Davies ADCC 2019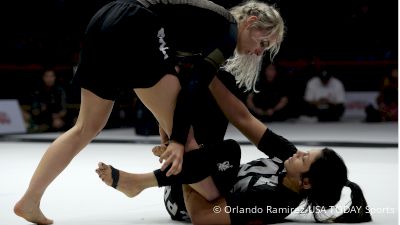 Unlock this video, live events, and more with a subscription!
Get Started
Already a subscriber? Log In
Following in her father Vagner Rocha's footage steps, Jasmine is a force to be reckoned with on the mats. An ADCC trials silver medalist (her sole loss via Brianna Ste-Marie), Rocha has beaten some of the best in the business, including Alex Enrequrez from Atos, Sophia Casella, and Nikki Sullivan.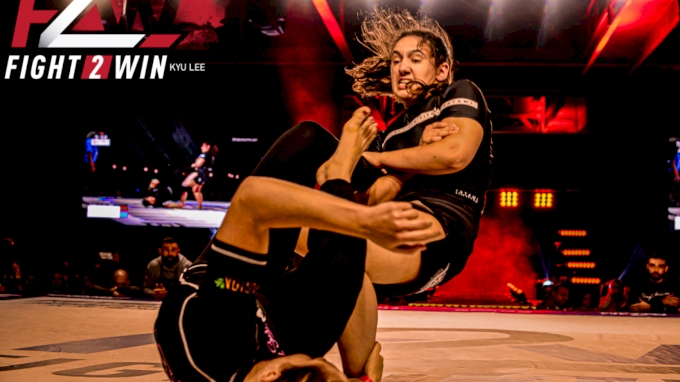 Jasmine Rocha
Deandre Corbe vs Dante Leon - Lightweight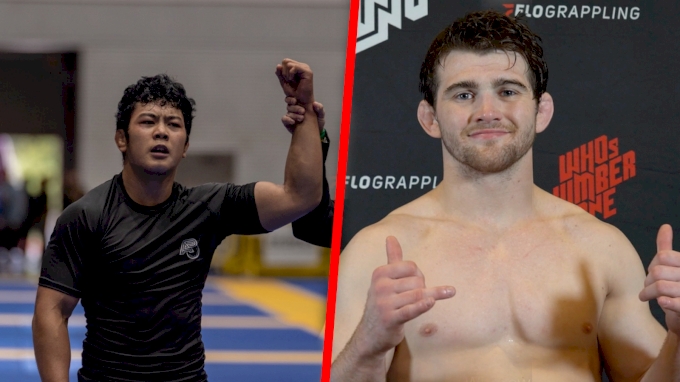 Dante Leon, the 2019 IBJJF No-Gi World Champion and 2022 ADCC bronze medalist has come down in weight since winning his first world title. As a middleweight, he became the first Canadian Born male to win No-Gi Worlds and is in pursuit of his second title. The lightweight category provides plenty of exciting matchups for Leon, but we're especially hopeful the Canadian crosses paths with the 2022 No-Gi Pans champ Deandre Corbe from Standard Jiu-Jitsu.
Corbe has an equally physical and aggressive approach to the gentle art as Leon, and often looks to break his opponent's will before sinking in the finish. Though Dante is a physical powerhouse, he is also very precise, and Corbe has a way of forcing athletes out of their comfort zones and intoa s scramble he seems to dominate.
Who will dominate the tempo in this bout? It's tough to say - but it should be fun to see!
WATCH: Dante Leon vs Jamie Canuto - 2019 IBJJF World Championships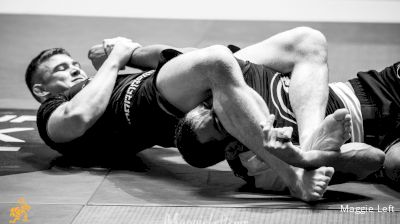 Unlock this video, live events, and more with a subscription!
Get Started
Already a subscriber? Log In
Sebastian Rodriguez vs Shane Fishman - Medium-Heavy
Sebastian Rodriguez is a black belt under Murilo Santana with a wide breadth of competition experience and solid results. Already an IBJJF Pan (gi) Champion in his first year as a black belt, Rodrigues has also made his way to the ADCC Las Vegas Open 77kg finals where he gave the official gold medal to teammate and frequent division partner Jefferson Guaresi.
We'd like to see Rodrigues take on Irish grappler Shane Fishman - a competitor who's 'fishnet' half-guard system has steadily become a standard part of the elite competition game (think reverse lockdown - It's quite distressing).
WATCH: Sebastian Rodriguez Capture the Sub At ADCC Las Vegas Open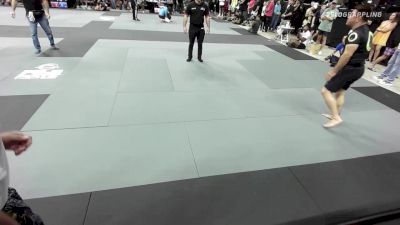 Unlock this video, live events, and more with a subscription!
Get Started
Already a subscriber? Log In
Amy Campo vs Melissa Stricker - Medium-Heavy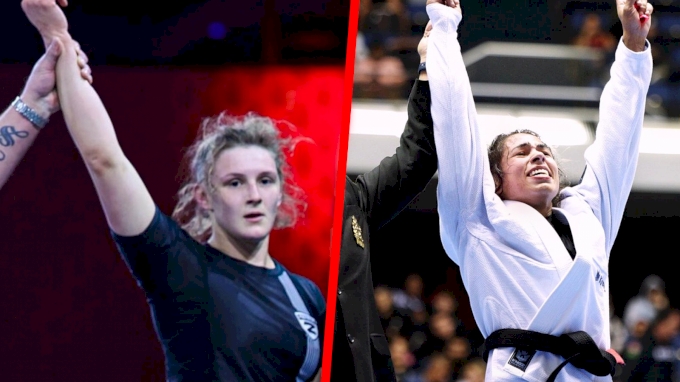 Amy Campo, the 2022 ADCC +60kg champ, captured the hearts of grappling fans around the world this year with her scrappy, no holds barred style that saw her defeat several legends of the sport. Down to earth and charming in her interviews, but an absolute brawler on the mat- Campo left a lasting impression upon all who saw her in Las Vegas.
Campo also had an impressive run at the IBJJF World Championships that solidified her position as one of the world's best grapplers in and out of the gi.
One figure that may provide an interesting challenge for Campo is Alliance's Melissa Stricker. An IBJJF Gi World champ in 2021, Stricker has established herself as one of the world's best black belts. The main caveat here is most of Stricker's best performances have come in the gi - and we are eager to see how she transfers her skillset to the no-gi arena.
Adam Wardzinski vs Joe Dierkhising - Super-Heavy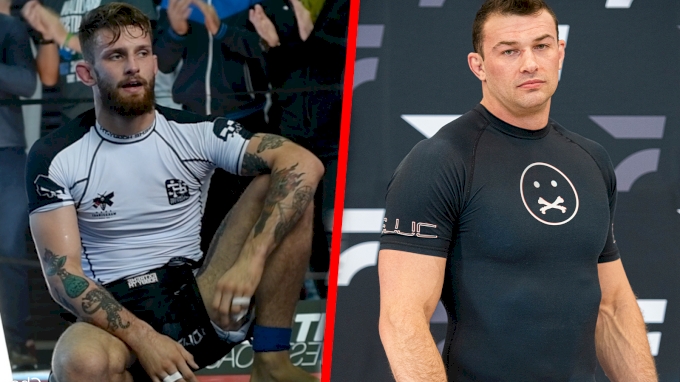 Polish superstar Adam Wardsinki is making his way back to the United States just weeks after capturing absolute gold at the IBJJf 2022 European No-gi Championship in Rome.
Well known for his butterfly guard, Wardzinski has refined his game to be equally effective in and out of the kimono and he is a true master of his craft. The challenge then of Joe Dierkhising - an American grappler with a strong emphasis on no-gi grappling and leg locks becomes very intriguing indeed.
While Dierkhising is still chasing a major title - he has significant wins to his credit, including a submission of the year nomination in 2021 when he finished Vinicius 'Trator' Ferreira in the final moments of a semi-final match at No-gi Worlds.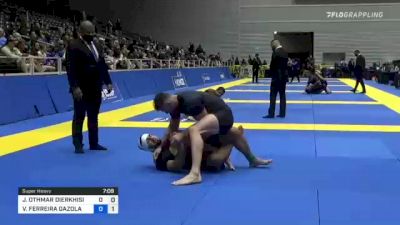 Unlock this video, live events, and more with a subscription!
Get Started
Already a subscriber? Log In