Grappling Bulletin goes live every Monday on FloGrappling. We cover the biggest news, results and happenings in the world of jiu-jitsu.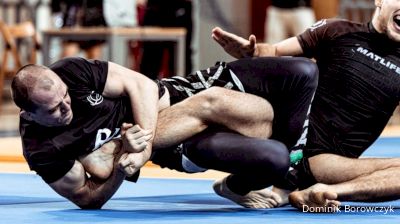 ADCC Fever Is Here: Submissions Firing at Euro Trials | Grappling Bulletin (Ep. 29)
Sep 20, 2021
The year-long qualification process for the 2022 ADCC World Championships is one of the most fascinating things in jiu-jitsu.
In this episode we talk about the standout performances from the ADCC European, Middle East and African Trials in Poland.
ADCC EURO TRIALS
ADCC's year-long build-up begins at European Trials
EOGHAN O'FLANAGAN
88kg divisions winner submits every opponent with leglocks
ASHLEY WILLIAMS
British black belt emerges winner of stacked 66kg division
BEST OF ADCC ACTION
Submissions ranging from the ordinary to the exotic
WNO CHAMPIONSHIP
FloGrappling's no-gi tournament, watch live on September 25-26