Grappling Bulletin goes live every Monday on FloGrappling. We cover the biggest news, results and happenings in the world of jiu-jitsu.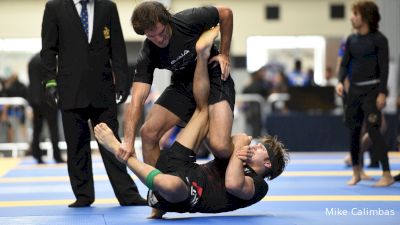 The Real-Time Evolution of No-Gi Grappling | Grappling Bulletin (Ep. 31)
Oct 4, 2021
You may have guessed that we really, really like no-gi here at FloGrappling. From working with the best no-gi tournament in the world (ADCC) to investing in our own ongoing series of events (WNO), we're all about making this spectator-friendly subset of jiu-jitsu a go-to for grappling fans all over the world.
If you think that we've forsaken the gi then you're very, very wrong. Every single member of the FloGrappling team trains in the gi, just like the vast majority of global jiu-jitsu practitioners. We love the gi, and we always will.
A NEW WAVE OF GI CHAMPIONS
10 new champions crowned at IBJJF Brazilian Nationals
A new wave of grapplers are making gi jiu-jitsu exciting again
THE FUTURE OF NO-GI GRAPPLING
IBJJF No-Gi Worlds: how the game is changing
NO-GI WORLDS DREAM MATCHES
The 6 most anticipated matches at No-Gi Worlds
WNO: RETURN OF THE KING
Wednesday October 20, Gordon, Ffion, Bia & more
NEWS & RESULTS
ADCC Asian Trials canceled
IBJJF World Championships confirmed for December 2021
The return of EBI