Grappling Bulletin goes live every Monday on FloGrappling. We cover the biggest news, results and happenings in the world of jiu-jitsu.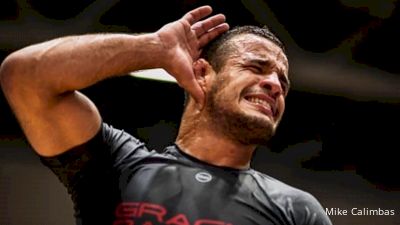 The Next Gen No-Gi Grapplers You Need To Know | Grappling Bulletin (Ep. 32)
Oct 11, 2021
It was a whirldwind weekend that saw the FloGrappling crew get caught in an actual tornado. This episode we dive into the big news from No-Gi Worlds.
BLACK BELT ABSOLUTE CHAMPS
Pedro Marinho explodes onto black belt scene with double gold
Rafaela Guedes continues her ascent to top of the ranks
BEST CHAMPION PERFORMANCES
Lightweight champ Gianni Grippo unveils aggressive new game
The showman Estevan Martinez submits his way to gold
Elisabeth Clay catches choke in final
Unity crew take home four gold medals in four finals
CHECKMAT'S UP-AND-COMERS
Brown belt's Jansen Gomes and Elder Cruz shine
Andrew Tackett: 9 matches, 8 submissions
IBJJF'S NO-GI REVOLUTION
How the no-gi game looks different in 2021
The no-gi techniques everybody needs to know
UPCOMING EVENTS
WNO: The Return of Gordon Ryan, October 20
Emerald City Invitational returns: 185lb tournament
ADCC Trials is going to be HUGE: Nov 6-7