Grappling Bulletin goes live every Monday on FloGrappling. We cover the biggest news, results and happenings in the world of jiu-jitsu.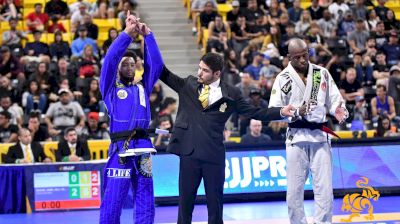 IBJJF Worlds is Two Weeks Away! What You Need To Know | Grappling Bulletin (Ep. 37)
Nov 23, 2021
The countdown is almost over– we are mere weeks away from the most anticipated jiu-jitsu event of the year. The IBJJF World Championships has not taken place since June of 2019, and there is a palpable sensation of excitement among fans and athletes as we draw closer to the tournament.
2021 IBJJF WORLDS PREVIEW
Leandro Lo is in at medium-heavyweight
Top 3 questions going into Worlds
Featherweight on fire – deepest division at Worlds?
Xande Ribeiro's last IBJJF World Championships
The Ruotolos are back in the gi for Worlds
DREAM ART
The powerhouse squad that could snatch the team trophy
Meregali at Ultra-Heavyweight, repping Dream Art
Explaining the team trophy competition
DANTE CALLS OUT LACHLAN
Grapplefest interim title belt not enough for Dante Leon
ADCC HALL OF FAME
Roger Gracie first entry into newly-announced ADCC Hall of Fame
4-time superfight champ Andre Galvao joins ADCC Hall of Fame
QUICK HITS
The Mikey Lock strikes again (and again)
Melqui Galvao takes four black Belts to World Pro gold
Buchecha Docu Drops on Thanksgiving
UPCOMING EVENTS
F2W 189, December 3: Edwin "Junny" Ocasio vs Hiago George and Michael Liera Jr. vs PJ Barch
Emerald City Invitational, December 4: 16-man 185lb EBI rules tournament
Grapplekings, December 5