Missed the Grappling Bulletin live show? Catch up on the news from around the world of grappling with these short clips.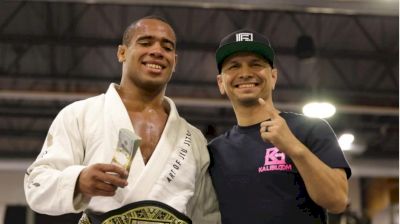 Johnatha Alves Wins EUG, Beats Mica Galvao
Jun 14, 2021
Johnatha Alves of Art Of Jiu-Jitsu emerged the winner in a stacked line-up at the EUG Promotions 170lb tournament in Las Vegas, winning $10,000 as champion. Alves had to win three tough matches, including a hard fought final against the 17-year-old brown belt sensation Micael Galvao.