Watch the full replay of the event here: Fight To Win 4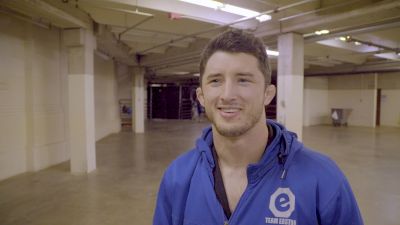 With Victory At Fight To Win Pro 4 John Combs Is Having A HUGE Year
Apr 12, 2016
Surging Colorado brown belt John Combs has had a heck of a start to his 2016. At the beginning of the year John took home double gold at the U.S. Pro JJ Tournament in Long Beach, CA, then just last month put on a guillotine clinic at the 2016 IBJJF Pan Jiu Jitsu Championships and finally just last weekend submitted Nicholas Brown in his super fight at Fight to Win Pro 4.

The fight started out quick and saw Combs get his guard quickly passed by the larger Nicholas Brown but once the match settled in it was only a matter of time before the submission specialist tapped his opponent with an armbar.

After the event I tracked down the Easton BJJ representative to get his thoughts on the match, his incredible year and where he goes next.

Relive the entire Fight to Win Pro 4 event in our archives! Plus much more!​