FloGrappling to live stream Fight to Win Pro 16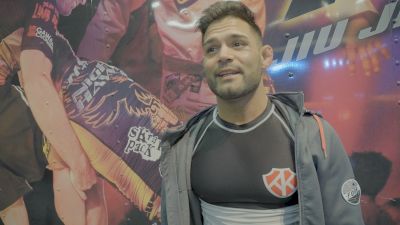 Dustin Akbari Talks Bizarre Fight to Win Pro Main Event With Bill Cooper
Oct 24, 2016
Dustin Akbari defeated Bill Cooper by decision in the main event of Fight to Win Pro 16. The Team Alpha Male coach was able to dominate almost every exchange with Cooper, even passing his guard multiple times. However the match was filled with some bizarre antics from Cooper that seemed to throw Dustin off his game at first.


I have to make sure he didn't do anything crazy. Bill The Grill doesn't fuck around so it was fun out there but got a little funny. It was a rough start and his antics, they weren't disrespectful, it's just how Bill is he likes to entertain the crowd. It was a nail biter for sure at first.
Watch Dustin Akbari vs Bill Cooper Here:

Watch all Fight to Win Pro 16 replays here.