Studio 540 will be the location for a highly anticipated encounter! ADCC silver medalist, IBJJF and Abu Dhabi World Pro black belt world champion Felipe 'Preguica' Pena will go up against EBI champion Gordon Ryan in a 60-minute, submission-only superfight.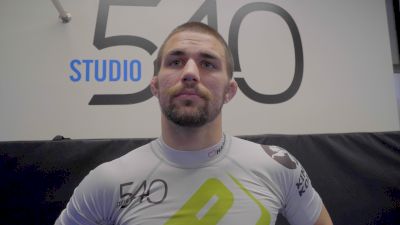 Studio 540 Debrief With Garry Tonon: The 'Professional Jiu-Jitsu Revolution' Is Coming
Dec 19, 2016
Right after the conclusion of the Studio 540 Super Fight Series we caught up with Garry Tonon to talk about Gordon Ryan's loss, fulfilling his goal of an upper-body submission and the professional jiu-jitsu revolution.


Watch Garry Tonon vs Kim Terra: