KASAI Pro 5 will feature an 8-man 205lbs World Championship Tourney, including Felipe Pena, Tim Spriggs, and Craig Jones.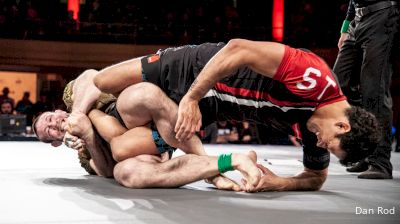 Did Aaron Johnson Hold The Heel Hook Too Long vs Felipe Pena?
Apr 11, 2019
Did Aaron Johnson hold hold the heel hook too long vs Felipe Pena? Chase Smith, Reid Connell and Hywel Teague discuss the finish, a potential submission of the year candidate.