Watch 2021 Subversiv 5 live on FloGrappling! Team grappling returns on May 1 in Miami.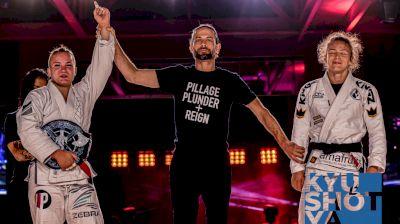 Elisabeth Clay Submits ANOTHER World Champ
May 4, 2021
Elisabeth Clay has packed an impressive list of results into a very short space of time. In the last calendar year she has submitted a string of big names, many of them world champions in either go or no-gi competitions. She can add another scalp to that list with her kneebar submission of 2019 World champion Andressa Cintra at Subversiv on Saturday May 1.
Clay was only promoted to black belt in November of 2020. She has an 80% finishing rate with a penchant for leg locks, having scored multiple kneebars and heel hooks. The only chokes she has scored so far have been gogoplatas, giving you a some insight into her unusual but highly effective game.