Featuring an 8-man, 170lb black belt gi tournament. Watch 2021 EUG Promotions Event #2 live on FloGrappling.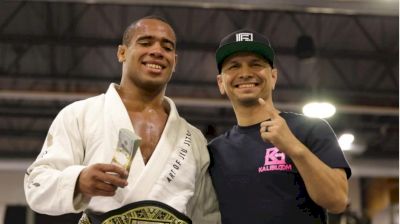 Johnatha Alves Wins EUG, Beats Mica Galvao
Jun 14, 2021
Johnatha Alves of Art Of Jiu-Jitsu emerged the winner in a stacked line-up at the EUG Promotions 170lb tournament in Las Vegas, winning $10,000 as champion. Alves had to win three tough matches, including a hard fought final against the 17-year-old brown belt sensation Micael Galvao.