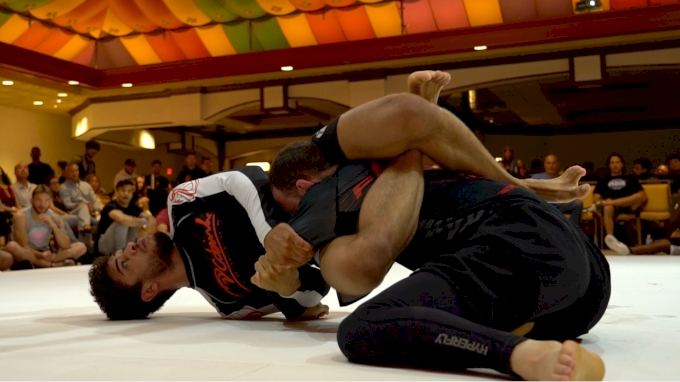 Emerald City Invitational returns to FloGrappling with a 16-man EBI rules no-gi tournament at 145lb. Watch it live or On Demand only on FloGrappling.
Undercard
6 mins sub-only with EBI Rules OT
Jeff Taylor vs Pat Shahgholi
KC Rupinski vs Isaac Rodriguez
Joe Sindoni vs Pete Martin
Katie Bochenek vs Chrissy Briggs
Justin Pack vs Joshua Richards
Sid Tavolaro vs Reese Lefever
Raquel Rohrbach vs Kate Egan
Mike Rakshan vs Brandon Johnson
Chris Shahgholi vs Alex Nemeth
Sean Fitzpatrick vs Steve Joachim
Jaidyn Mueller vs Adelina Alvarez
John Lyons vs Dylan Garofalo
Albruce Touaev vs Dez McDonald
Trinity Pun vs Fleur Wayman
Jacob Rodriguez vs Savion Maranon
Laura Kent vs Even Isaacs
Andrew Solano vs Dillon Masington
145lb Tournament Elimination Round
Kennedy Maciel vs Jeff Mock
Frank Rosenthal vs David Weintraub
Keith Krikorian vs Suraj Budhram
Estevan Martinez vs Cameron Mellot
Gianni Grippo vs Ellis Karadag
Luis Quinones vs Raul Rosas Jr.
Gabriel Sousa vs John Battle
Damien Anderson vs Richard Alarcon
Superfight
Andrew Kochel vs Nick Willey
145lb Tournament Quarterfinals
Quarterfinal 1
Quarterfinal 2
Quarterfinal 3
Quarterfinal 4
Superfight
Rey De Leon vs Jack Stapleton
145lb Tournament Semifinals
Semifinal 1
Semifinal 2
Superfight
Joe Baize vs Drew Puzon
145lb Tournament
Final