Gordon Ryan takes on Felipe Pena in one of the biggest jiu-jitsu matches of all time!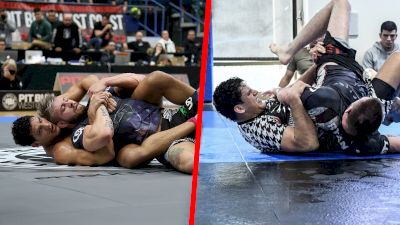 The Story So Far: Felipe Pena: 2, Gordon Ryan: 0
May 23, 2022
Gordon Ryan and Felipe Pena have clashed twice so far throughout their careers. The first match took place in a closed-door superfight event held at Studio 540 in Solana Beach, CA in 2016. There was an hour time limit, but Pena only needed 40 minutes before finding the RNC finish.
Less than 12 months later the pair found themselves as the main event at ADCC 2017 as the finalists of the absolute bracket. Despite Gordon's best efforts, Felipe Pena again emerged victoriously after taking and holding the New Wave competitors back until time expired.
After five years, Pena and Ryan will throw down in a no time limit, submission-only match on Sunday, August 7 in Dallas, TX at Who's Number One.