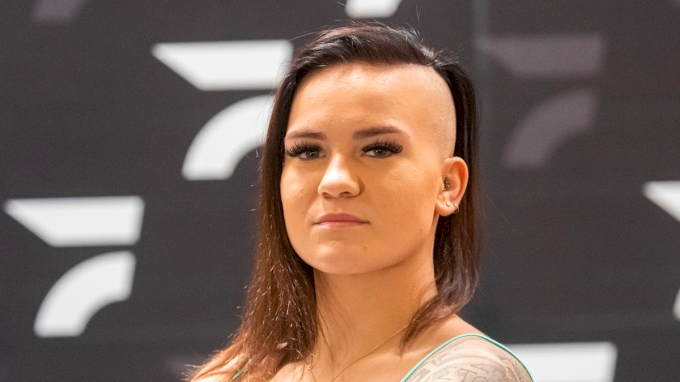 Elisabeth Clay is a black belt competitor representing Ares BJJ. Born on June 10, 2000 in Katy, TX, Clay won the 2017 ADCC Trials as a 16-year-old blue belt although an injury forced her out of the World Championships. Coached by Samir Chantre and Osvaldo "Queixinho" Moizinho, Clay competes both gi and no-gi and is known for her fearsome leg attacks.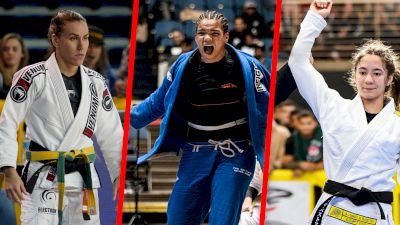 10 Explosive Female Black Belts To Watch At The IBJJF 2023 European Championships
Jan 5, 2023
The women's black belt divisions at the IBJJF 2023 European Championships are loaded with talent - here are 10 competitors that you can't afford to miss in Paris.
WATCH the IBJJF 2023 European Championships LIVE on FloGrappling Jan. 23 - 29
Jessa Khan - Art Of Jiu-Jitsu -(Roosterweight)
Mayssa Bastos - Unity Jiu-Jitsu (Light-Featherweight)
Ana Rodrigues - Dream Art (Featherweight)
Luiza Monteiro - Atos (Lightweght)
Nathalie 'Tata' Ribeiro - Checkmat (Lightweight)
Elisabeth Clay - Ares (Middleweight)
Thalyta Lima - Dream Art (Middleweight
Amy Campo - Zenith (Medium- Heavy)
Maria Malyjasiak - Abmar Barbosa JJ Asociation (Medium-Heavy)
Gabrieli Pessanha - Infight JJ (Super-Heavy)