Leandro Lo Enlists Help of Nutritionist For Copa Podio Lightweight GP Prep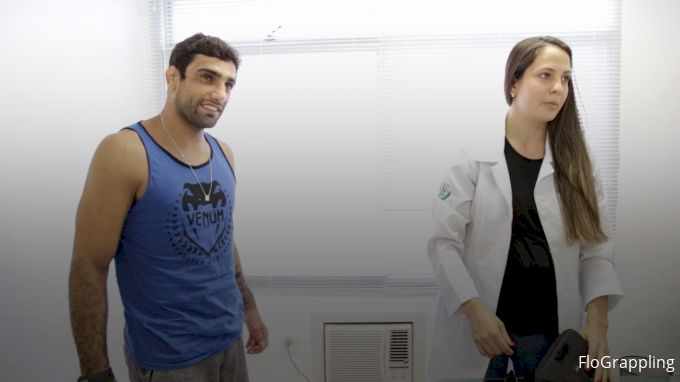 Leandro Lo, three-time Copa Podio champion, will defend his title on January 9th. This will be his final appearance as a lightweight – after this event, he will look to compete in the upcoming Copa Podio middleweight and heavyweight grand prixs.

To ensure he arrives on Jan. 9, in peak perfornance, Lo enlisted a sports nutritionist to help him make weight, but as he discovered, it's not going to be easy.

Travelling to Porto Alegre in the South of Brazil, Leandro met with Natalia Bordignon, a nutritionist who specializes in dealing with athletes. This would be his first consultation with a nutritionist, and the first regulated diet plan he was to follow.

To begin with they go through the basics – how much weight he needs to lose, and by when.

Lo admits that he when he usually cuts weight, he eats almost nothing and relies on saunas to drop down, and would prefer a safer, more reliable method to cut weight.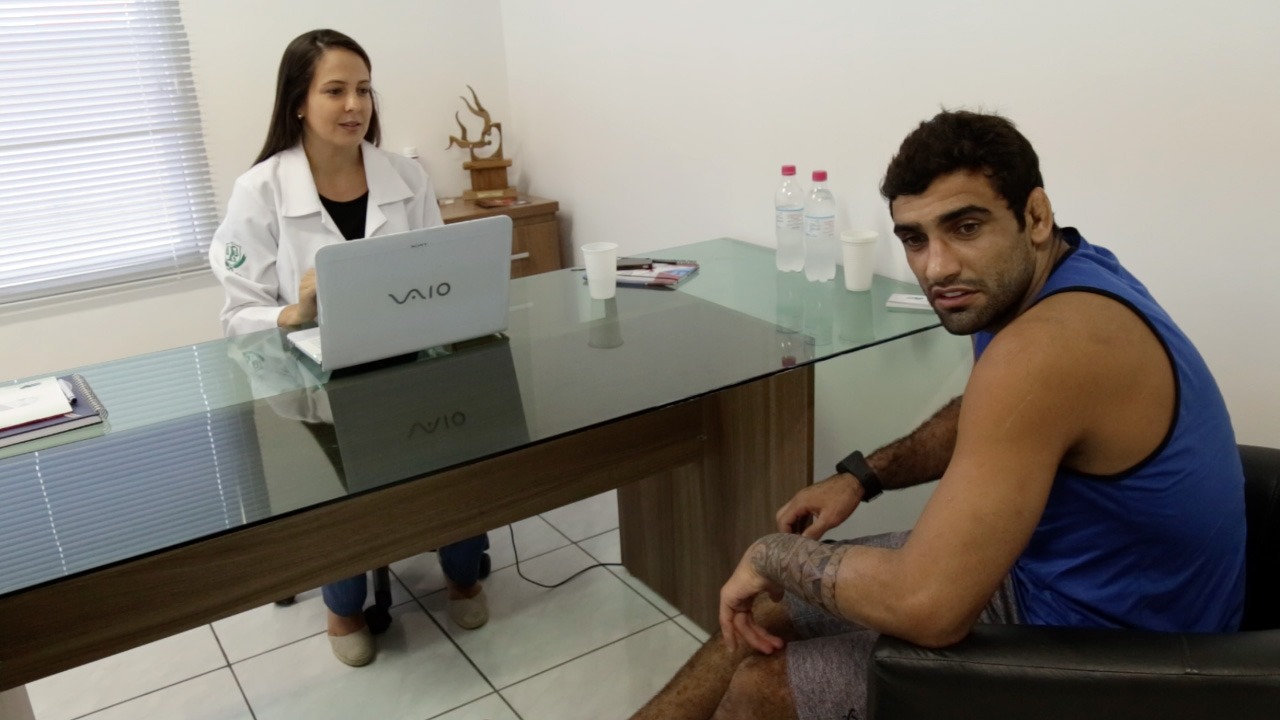 Follow the lightweight GP, Lo intends to leave behind the lightweight division and move up a weight class, but by putting on lean mass instead of fat.

What is more troublesome, as the nutritionist will find out, is that his day-to-day eating habits need a lot of work – not to mention, his preference for a certain brand of soda.

One month out from the tournament, Lo's starting weight is around 83kg, or 182lb. By analyzing his bodyfat percentage, Bordignon was able calculate how much weight he can safely lose in the run-up to the competition, preferring that he stay within 1 kilo of his target weight the week of the event.

"I'm going to take this seriously to see the difference," says Lo. "I never tested myself fighting with the help of a nutritionist. This is good for me as it's a new stage in my life, to evolve in this part."

Leandro Lo stars in the Copa Podio Lightweight Grand Prix, which you can watch EXCLUSIVELY on FloGrappling Live or On Replay.