Dilllon Danis Dislocates Arm At Copa Podio Lightweight Grand Prix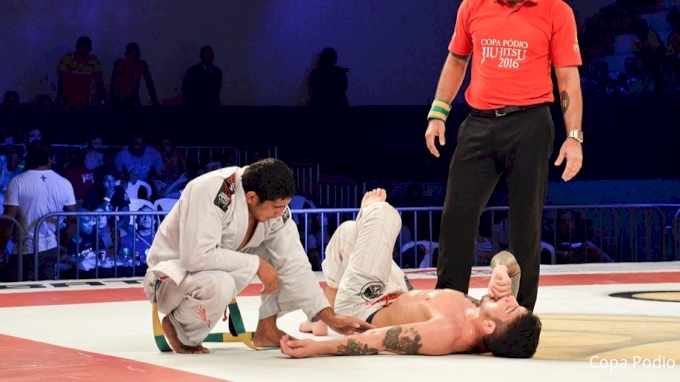 Marcelo Garcia / Alliance black belt representative Dillon Danis dislocated his elbow in the last 10 seconds of the 3rd place match of the Copa Podio Lightweight Grand Prix, on Saturday Jan, 9.

Danis, fighting Diego Borges of Zenith, defended a snapdown by posting on the mat. As you can see in this quick clip, the result was that his left elbow popped out.

22-year-old Danis was given medical attention at the scene and informed FloGrappling via text message that he may have suffered sever ligament damage also.

Watch the full video of the match here.