Zach Maslany Reveals How Grace Gundrum Has Changed Since Last WNO Match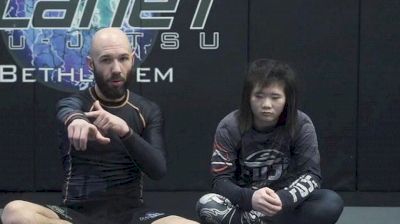 With Jessa Khan injured ahead of Who's Number One: Craig Jones vs Tye Ruotolo, Grace Gundrum will now face Alex Nguyen at WNO. Nguyen is a brown belt 2020 No-Gi Pans champion training at Standard Jiu-Jitsu in Maryland.
We spoke to Gundrum's coach, Zach Maslany, about the recent change in opponents, and the inevitable match between Grace Gundrum and Jessa Khan.