Revisited: 2017 Daisy Fresh Photo Essay
Revisited: 2017 Daisy Fresh Photo Essay
The behind the scenes of our first ever content on Pedigo Submission Fighting, the Daisy Fresh photo essay!
Mar 11, 2023
by Michael Sears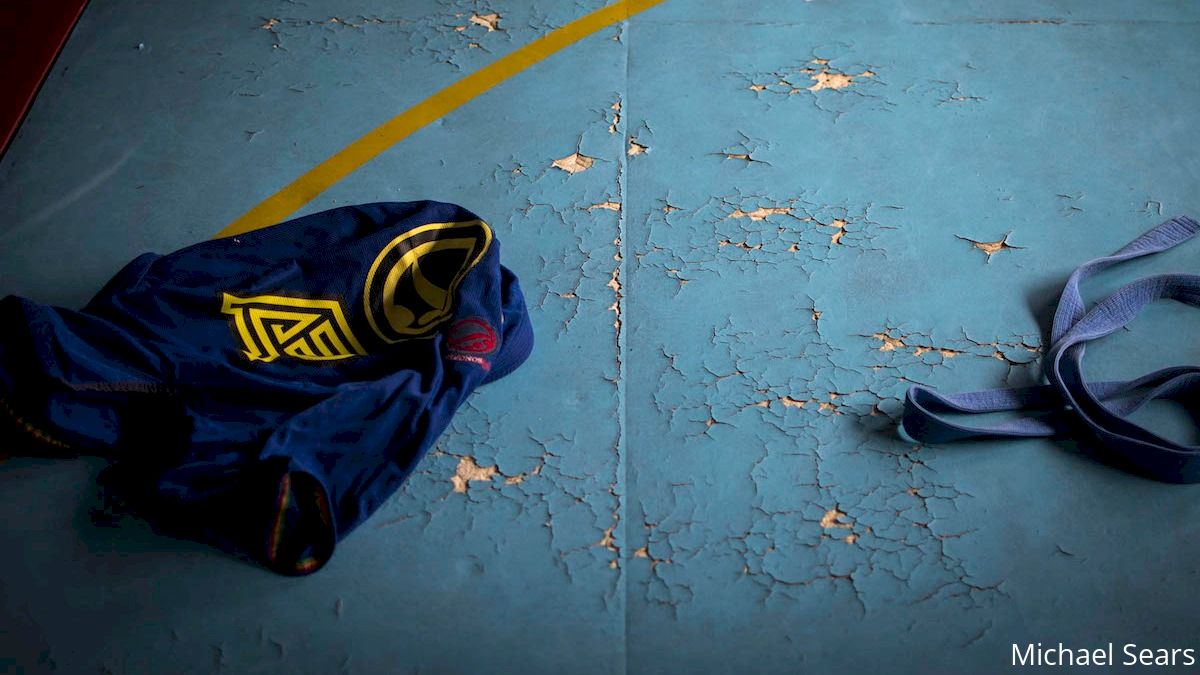 In December 2017 we dropped a photo essay about an unknown team from Mt. Vernon, Illinois called Pedigo Submission Fighting. The images of the athletes living in the closed down laundromat fascinated the jiu-jitsu fans and this went on to be one of the most viewed articles in FloGrappling history at that time. Here is the story -
In 2017 I was in college for photography and made class projects from events I worked for Carlson Gracie HQ, where I was an employed as an instructor. Hywel Teague, who I knew from my frequent trips to Rio de Janeiro and training at De La Riva, met me at Bibi Sucos in Copacabana and offered me a freelance gig making photo essays for FloGrappling. I knew immediately who my first subjects would be, my old friends at Pedigo Submission Fighting in Mt. Vernon. This went on to be the first piece of content from me on FloGrappling.
I'd known Heath and Andrew since Andrew and me would frequently compete in the same brackets at tournaments. Andrew and me even had a match at white belt. They were like me and went and competed wherever they could, around the country every weekend, and Heath became my coach at these tournaments that I would frequently be at with no teammates.
The shoot was a disaster. I was living in Lincoln Square in Chicago and had no car, I paid my friend Arthur to drive me down, and after he got a flat tire with no spare we had to hitch to a Walmart over an hour away to get the new tire. I was already losing money on the job, but I felt it was a good investment, We slept on the mats in the frigid Illinois winter weather for the entire trip. Andrew and Bird were the only athletes living at the gym at the time, Jorge, Dro and Spatch would follow soon after.
Late in the assignment Hywel instructed me I had to write an article to accompany it. I hadn't written anything since high school, and Heath and me took a table at the Hardees next to Daisy Fresh and worked out the paragraphs together.
Over the years I became more involved with FloGrappling and was put on a retainer, eventually moving into a video role. I produced a very low budget series called Thalison Soares: The Path To Black Belt That Performed very well. From that point on my goal was to make a series on PSF, and the Daisy Fresh: An American Jiu-Jitsu Story name I came up with after seeing a t shirt that Shoyoroll had made for the team.
I began making more and more trips to film, taking a train from Union Station in Chicago with convicts and amish people and being dropped off in an empty field. When I eventually was hired full time by FloGrappling, I received the call sitting in Heath's living room while filming an interview with him. We were elated, now instead of putting it on YouTube we could hopefully get it on the biggest platform in jiu-jitsu.
Our first idea for the series before I was hired at FloSports was it would end it with them winning the IBJJF Chicago Open, which seemed like conquering the world to us as the time. PSF was actually not even an IBJJF registered team yet, Andrew and Bird competed as Rodrigo Vaghi, who Heath received his black belt from.
Once at FloSports, I set out to get this project moving forward immediately. I by chance met Simone Khan because I thought one of her edits was funny and that was the mood I wanted for the series. That was one of the luckiest calls of my life, she is a brilliant editor and this could not have been done in its current form without her. We developed a John Stockton/Karl Malone type of synergy, working together seamlessly and collaborating on ideas with Heath as well.
Anyway, here are the photos that started it all -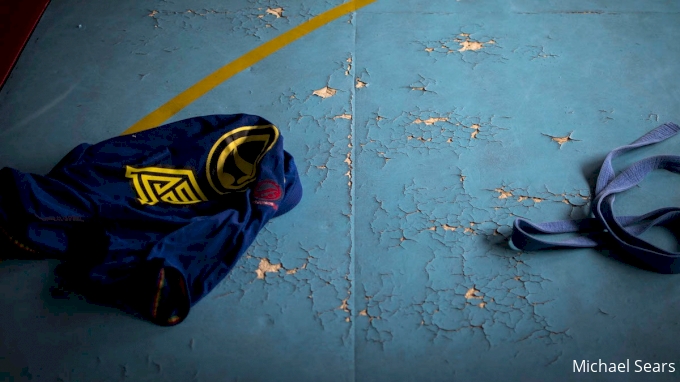 The Worn Down Mats That Were In Use Up Until The Closing Of The Daisy Fresh Gym In 2022
---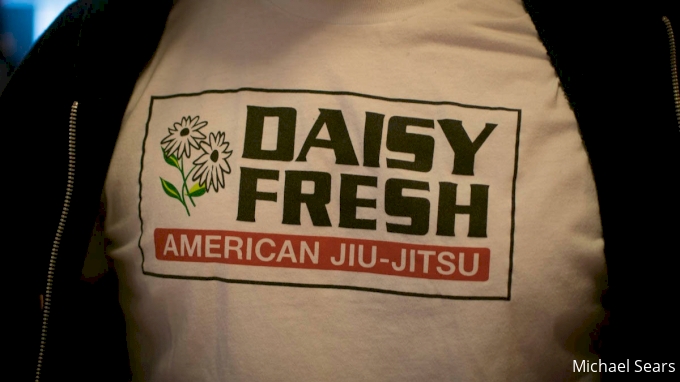 The Shoyoroll Shirt Which Inspired The Title Of The Series
---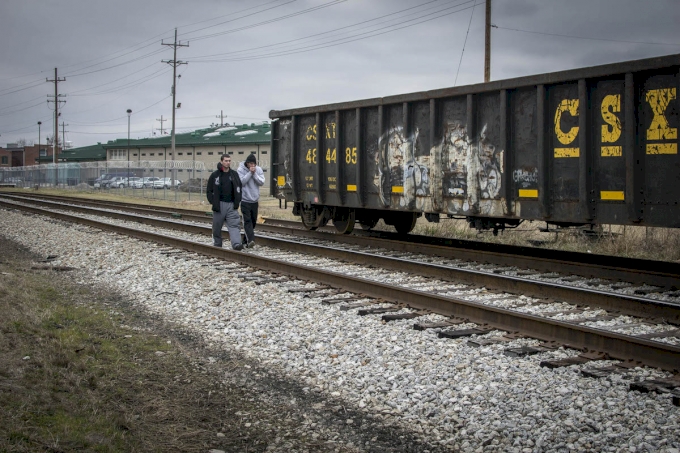 Wiltse Bros Braving The Cold To Walk To Get Some Monster Energy
---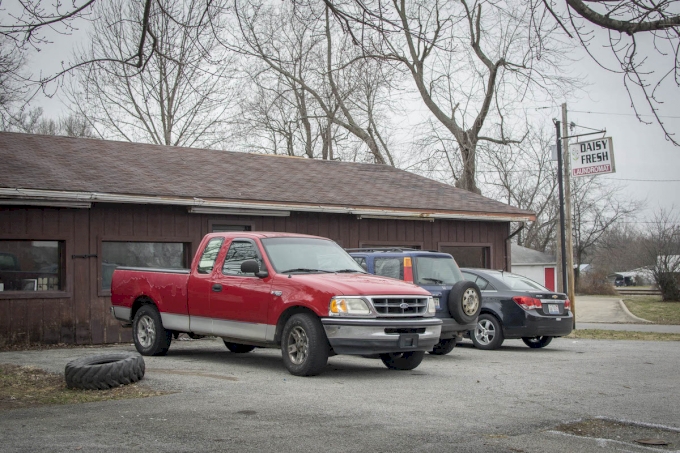 The Gym Long Before 20-30 Cars Were Always In The Parking Lot
---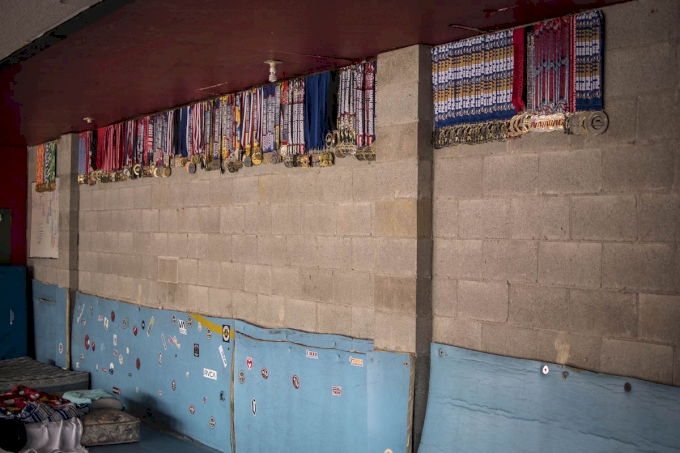 They Ran Out Of Room To Store Medals On The Wall Eventually Of Course
---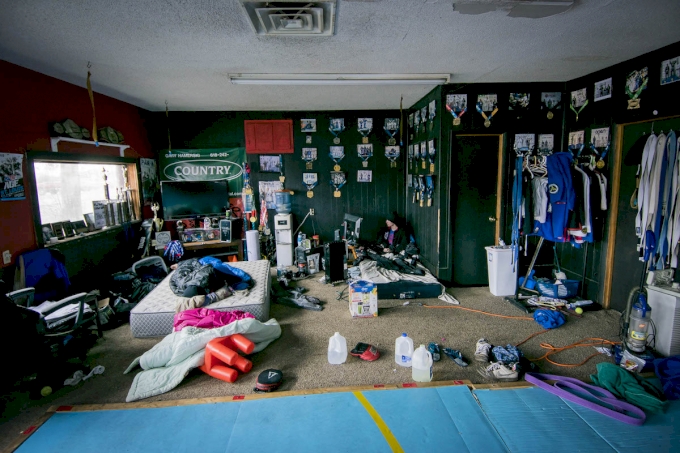 Andrew And Birds Sleeping Quarters, Very Different From The Coming Days Of 10-15 Guys Living In The Gym
---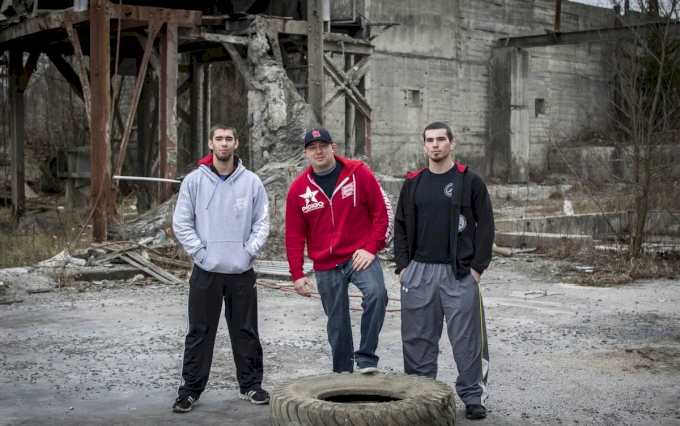 Getting Andrew And Bird Out Of The Gym To Do This Photoshoot Was Not An Easy Task
---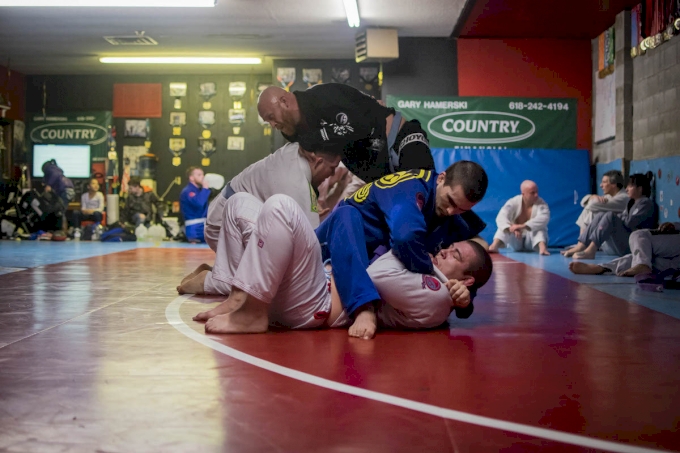 10 People On The Mats? Today It Is Closer To 80 At PSF
---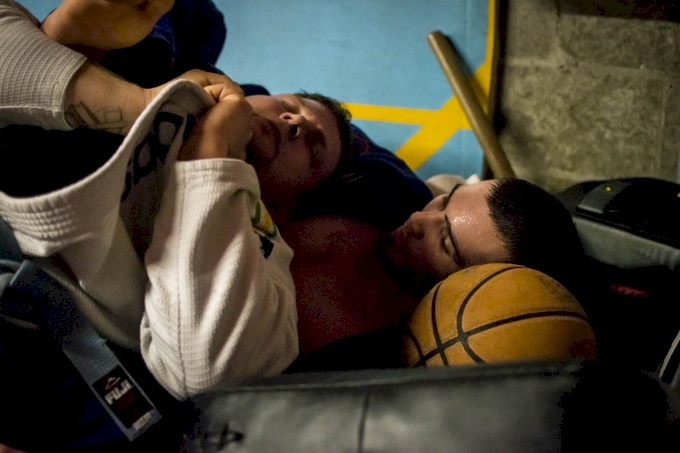 Classic Laundromat Jiu-Jitsu, Finishing A Choke With Your Head On A Basketball
---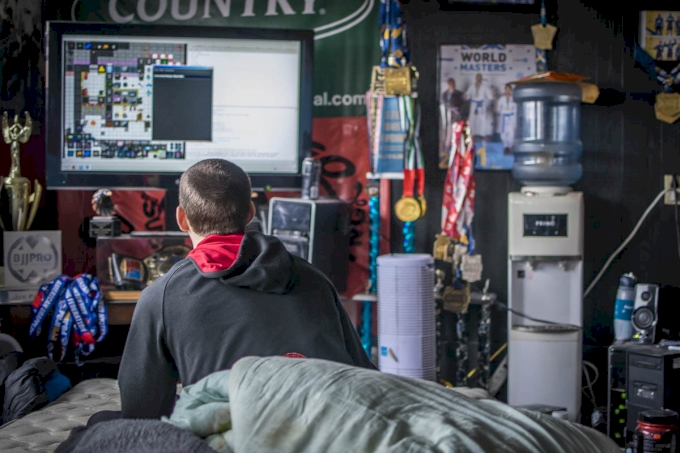 Bird Playing Some Obscure Game You've Never Heard Of Most Likely
---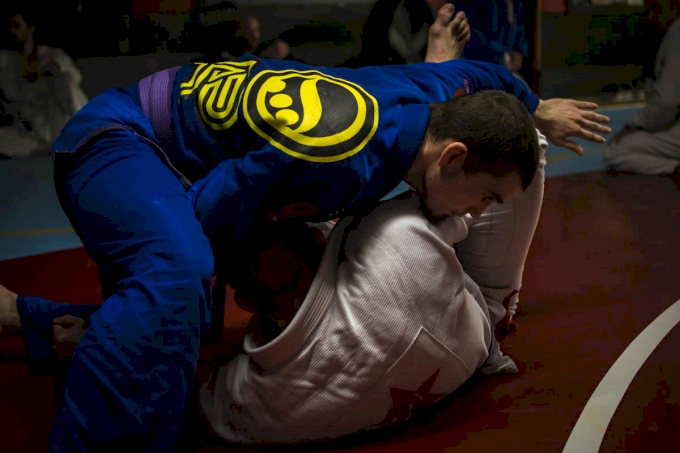 The Buzzsaw In Action
---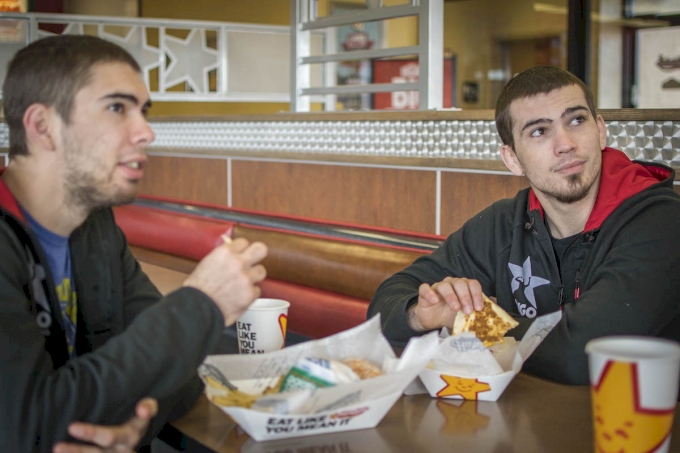 Hardees Next Door, Which I Was Instructed If Going Number Two Use Hardees Because They "Have Toilet Paper"
---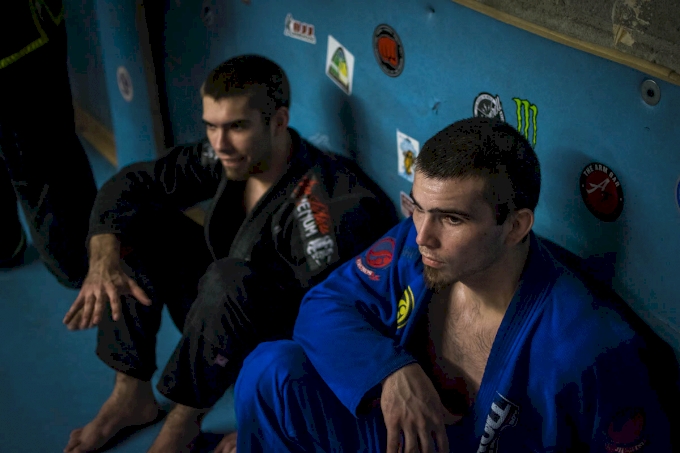 Andrew And Bird
---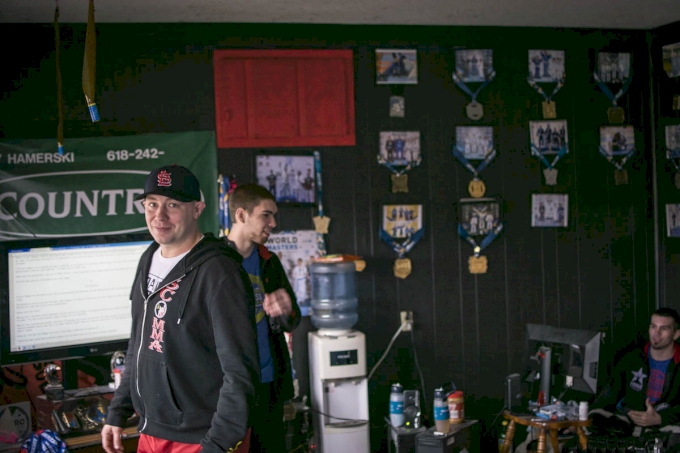 Heath, As Always In A Fitted Baseball Hat
---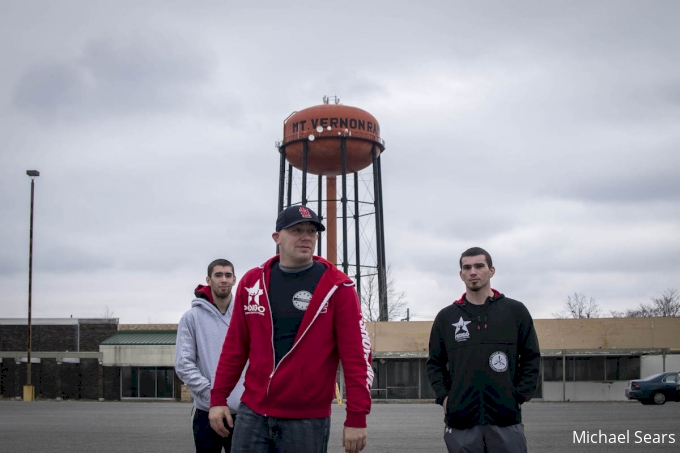 This Photo Was Used As The Poster For Season One. Everything In The Background Has Since Been Torn Down