2023 Pan Jiu Jitsu IBJJF Championship
Grappling Bulletin: Meregali Submits 6 Of 7 For Pans Double Gold
Grappling Bulletin: Meregali Submits 6 Of 7 For Pans Double Gold
Plus, all the results and top performers from the 2023 IBJJF Pan Championships, BJJ Stars returns to FloGrappling and news from around the jiu-jitsu world.
Mar 27, 2023
by Corey Stockton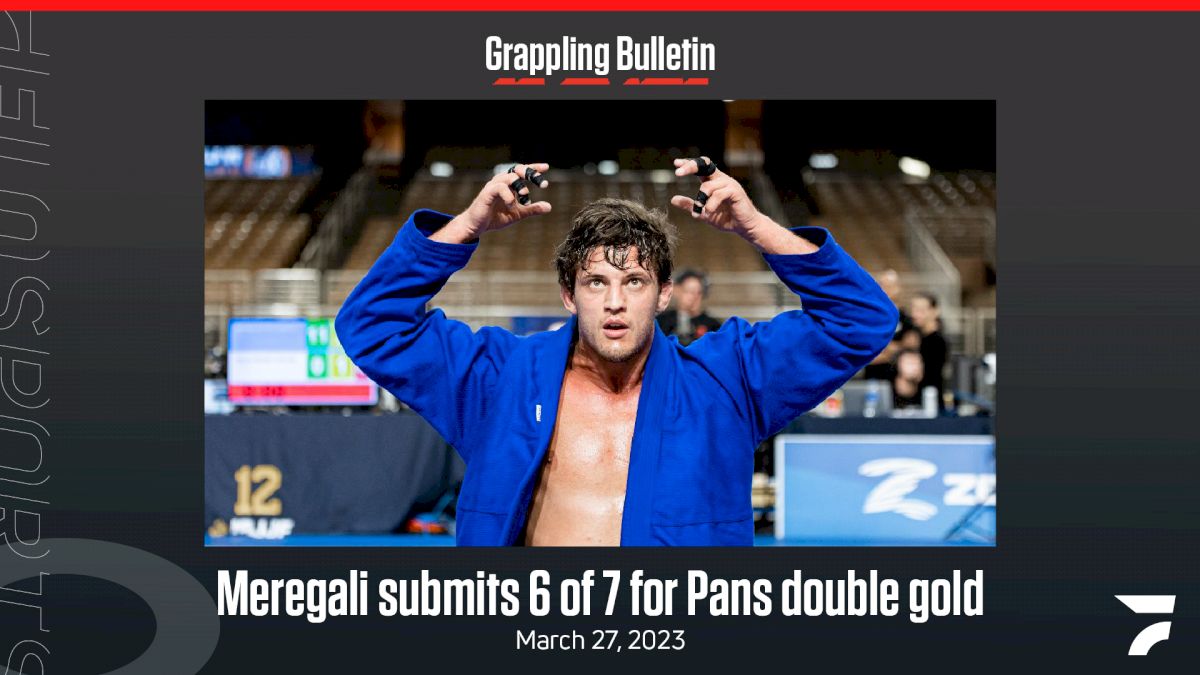 The second major IBJJF tournament of the 2023 season is in the books. Nicholas Meregali and Tainan Dalpra were among the brightest stars to shine at Pans, but the tournament — the largest Pans in history — delivered action at every turn. Catch up on all of the results and standout performances below.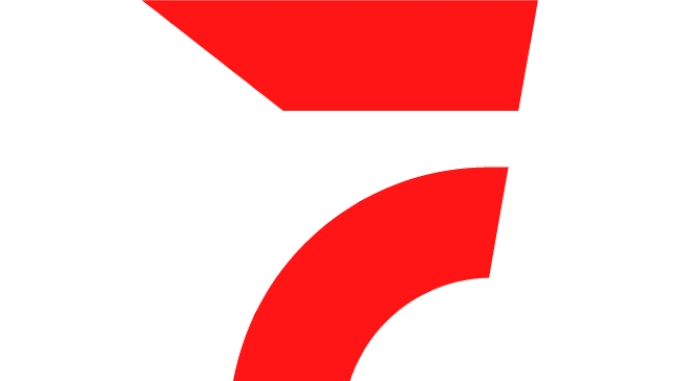 Tune into the Grappling Bulletin Podcast every Monday. Today's show, Season 2 Episode 10, airs at 4:30 p.m. ET. Watch it on FloGrappling.com or the app, or catch it LIVE on YouTube.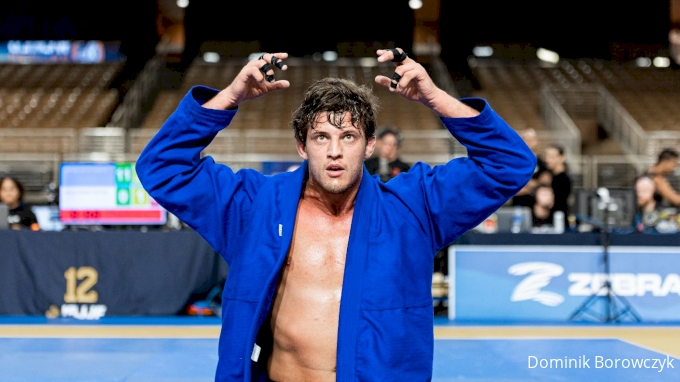 Nicholas Meregali appeared to have reached a new level in his return to gi competition. The reigning IBJJF absolute world champion took double gold at Pans, clinching six submissions in seven bouts.
He finished all three of his opponents in the ultra heavyweight division with chokes from the back, and stormed the absolute bracket, hitting a smother submission from mount and two more chokes from the back before outscoring Erich Munis 11-0 in the absolute final.
Meregali's dominant performance over Munis is in contrast to his last outing at Worlds, where he split two matches with the Dream Art representative in close, low scoring bouts.
His two gold medals at the 2023 IBJJF Pan Championships mark the first Pans titles of his black belt career. Meregali had not competed at Pans since his rookie year in 2017, where he lost in both the absolute semis and the heavyweight quarterfinals to Leandro Lo.
These mark his seventh and eighth major IBJJF titles at the black belt ranks. Six for seven equals an 85-percent submission rate on the weekend, elevating Meregali's already high submission frequency.
He has now submitted 82-percent of his opponents at IBJJF majors since Worlds 2021.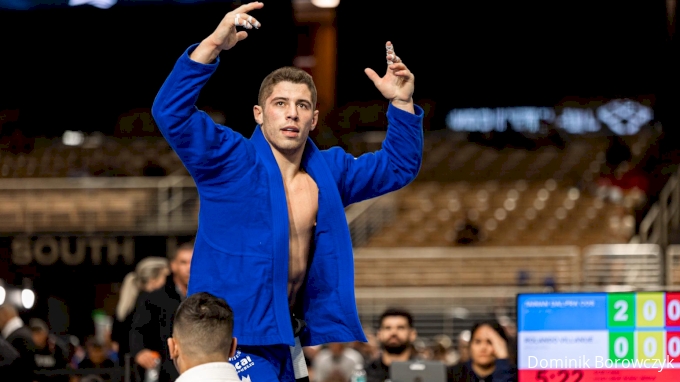 Tainan Dalpra remained dominant in the middleweight division at Pans, earning his Pans title. That makes him the most successful middleweight in the history of Pans, surpassing a batch of athletes who have earned two Pans titles. Earlier this year, Tainan said he was on a quest to become the most dominant middleweight in history, eying the five-world title record held by Fernando Tererê and Marcelo Garcia.
Dalpra's Pans title run included three matches with two submission victories and 19 unanswered points. He is now 57-0 in IBJJF competition, with a 72-percent submission rate.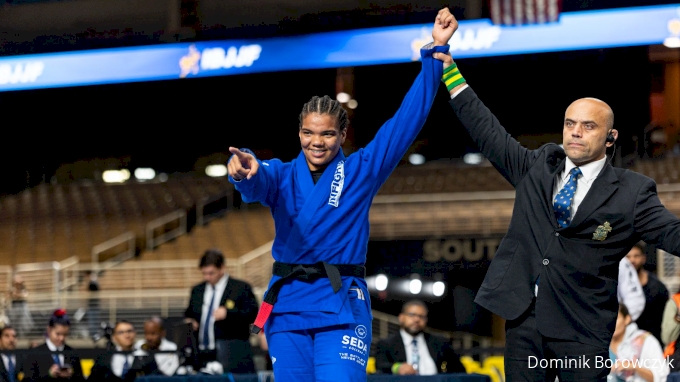 Gabi Pessanha earned her seventh consecutive double gold at a major IBJJF tournament to win her fourth and fifth Pans titles. In the absolute final, she overcame Ana Carolina Vieira, who is the only athlete ever to beat her in IBJJF competition at the black belt level. Vieira defeated Pessanha at Pans in 2021. Since then, Pessanha has earned double gold at Brasileiros 2021 & 2022, Worlds 2021 & 2022, Euros 2022 & 2023 and now Pans 2023.
This time around, Pessanha submitted three of her five opponents and put 38 points on the board without conceding any. Add that to her four submission run at Euros to put her submission rate a seven for nine — 78-percent — on the year. Pessanha told FloGrappling at Euros that she hoped to increase her submission rate in her Grand Slam run this year. She's living up to that goal so far. Pessanha is already registered for Brasileiros; registration is not yet open for Worlds. The 2022 double Grand Slam winner is on track to achieve the feat in back to back years, something never before done at the black belt level.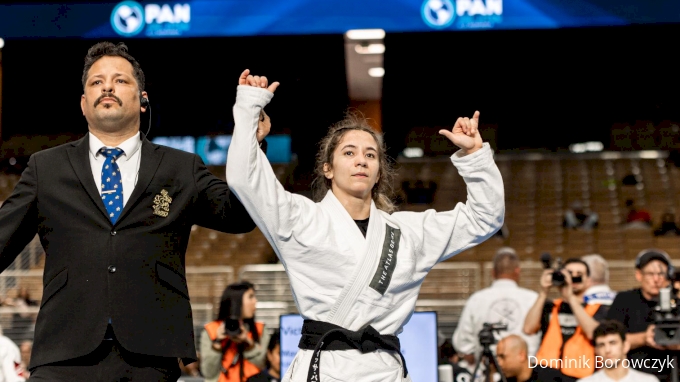 Four more athletes are on track to complete the Grand Slam in 2023, winning Euros, Pans, Brasileiros and Worlds in the same season.
Jessica Caroline, Mayssa Bastos, Ana Rodrigues and Luiza Monteiro all followed up their gold medal outings at Euros in January with successful gold medal campaigns at Pans, making all of them halfway to achieving the accomplishment.
Bastos earned the Grand Slam in 2022 at roosterweight, and has bumped up to light featherweight this year to try to go back to back in different weight categories. Rodrigues, who won Euros, Pans and Worlds at light featherweight last year, has also bumped up, and said earlier this year that she would try to win all four titles in 2023.
Caroline is having a breakout year. She put her name on the map at Euros in January, knocking off Jessa Khan on her way to the final. This weekend, she clinched a last-minute submission over Duda Tozoni and then defeated Jhenifer Aquino via decision to keep her streak alive.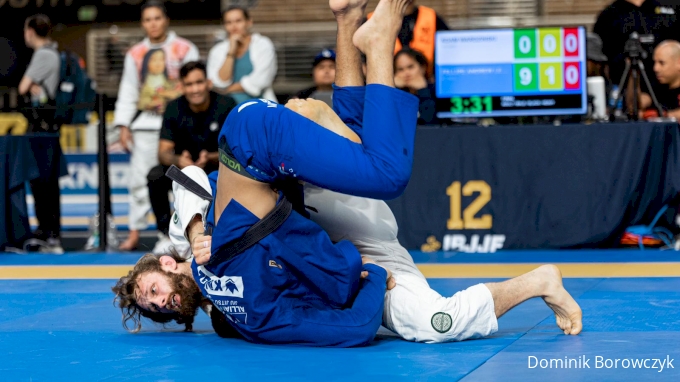 Other hopeful candidates for the Grand Slam fell short in the final, thanks to four top-level disruptors. Adam Wardzinski earned a go-ahead advantage in the final seconds of his heavyweight final against Euros champ Fellipe Andrew to win his first black belt Pans title. Wardzinski was down by nine points with less than two minutes remaining on the clock, but found a second wind to sweep, pass and mount, tying the score. In the final ten seconds, he set in a cross collar choke, earning an advantage to lock in the comeback victory.
It was an especially significant victory, as Wardzinski lost to Andrew in the final at Euros earlier this year.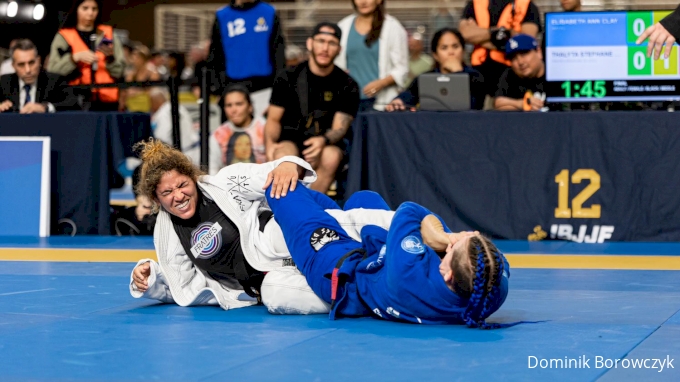 Elisabeth Clay defeated European champ Thalyta Silva in the middleweight final with a sudden kneebar, earning her first major title in the gi. The four time no-gi world champion had a rocky start to her gi season in 2023, falling short at Euros, but her outing at Pans marks her most significant gi performance to date.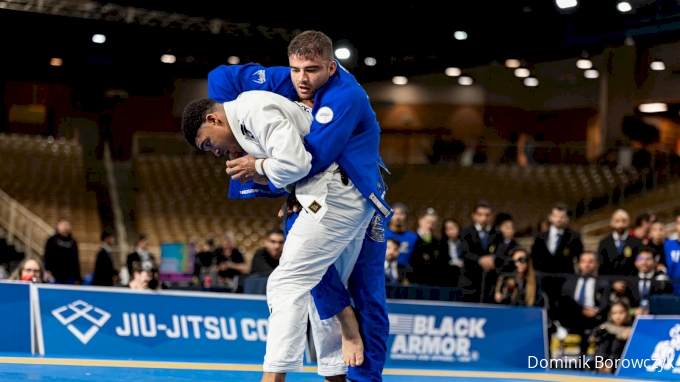 Gustavo Batista tore through a loaded medium heavyweight division — the largest black belt bracket of the tournament — securing three submissions in four matches before defeating European champ Jansen Gomes via advantages in the final. Batista remains perfect at Pans; he has won the tournament every year since 2018, except for in 2022, when he did not enter.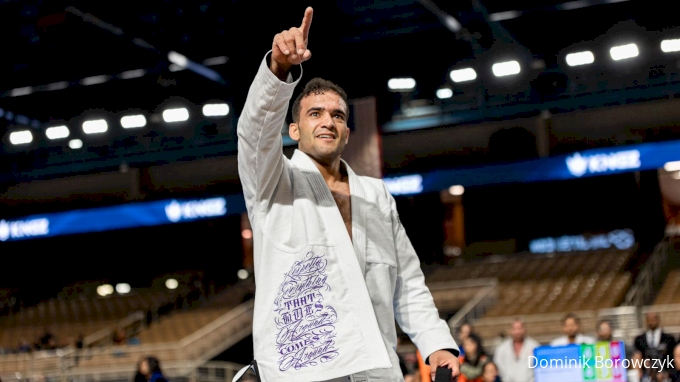 Marcio Andre had a huge rebound performance, winning gold at Pans in the featherweight division. Andre had missed the podium at every major IBJJF event since 2019 worlds, when he took silver. Andre defeated 2021 world champion and reigning Euros champ Fabrico Andrey in the final. He won three matches in total on the weekend.
This marks Andre's first Pans titles. He's a three-time European champion, now with four major IBJJF gi titles to his name.
Diogo Reis, Larissa Dias and Zayed Al-Katheeri also secured their first black belt Pans titles this weekend.
Reis defeated 2021 world champ Diego Pato in the light featherweight final. He won four matches in total, showing off his impressive takedowns and top game.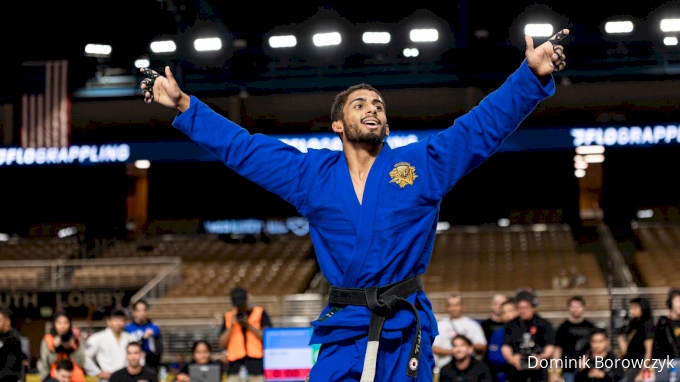 Al-Katheeri became the first Emarati Pan champion with his victory in the roosterweight division. He outscored AOJ rookie Hiryu Niwa in the final, and had two submissions on his road there. In the semifinal, he broke Jonas Andrade's arm. Notably, roosterweight kingpin Thalison Soares no-showed competition, giving Al-Katheeri a bye in the quarterfinal.
2022 heavyweight world champ Larissa Dias won her first Pans title in a two-match road to gold. She earned a toe hold victory over Dream Art Rookie Tamiris Silva before outscoring Ingridd Alves in the final.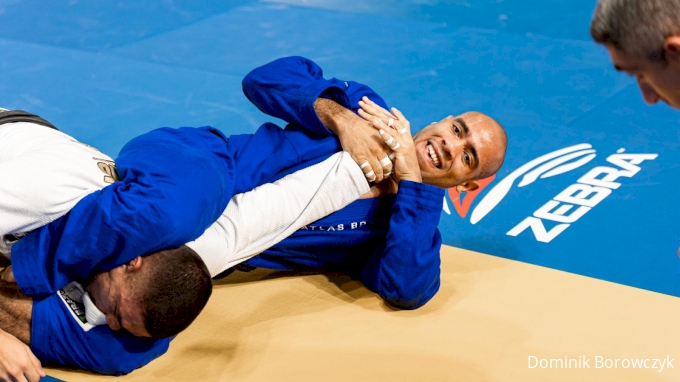 Johnatha Alves won his fourth consecutive Pans title, putting up 26 points and two submission in his first three matches before running into AOJ teammate Pablo Lavaselli in the final. There, Alves scored eight more points for victory.
Alves also entered the absolute division on the weekend, where he had back to back heavyweights. He submitted his first opponent before falling to Guilherme Augusto in the quarterfinal.
Five time world champ Ana Carolina Vieira picked up three submissions on her run to medium heavyweight gold and absolute silver, submitting Ffion Davies in the open class quarterfinal.
Dream Art's Erich Munis, who took silver in the absolute category, won the super heavyweight title to secure his second career Pans gold. He submitted two of his three opponents in the division, and two of his three in the open class en route to the final.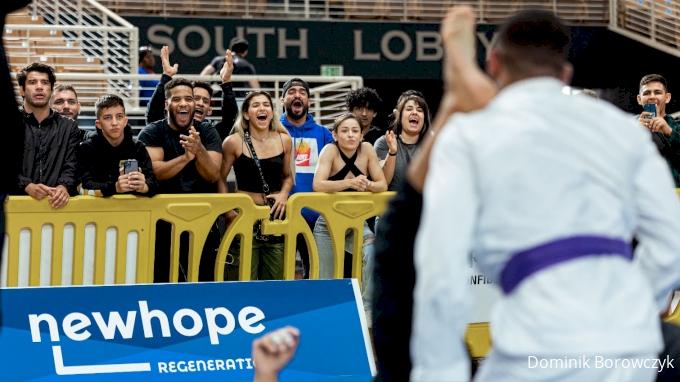 Dream Art wins the teams race | the colored belts shine at Pans
Dream Art won both the male and female team titles by massive margins at the 2023 IBJJF Pans Championships. The team's medal haul included:
Black belt: 2 gold, 3 silver, 3 bronze
Brown belt: 5 gold, 3 silver, 3 bronze
Purple belt: 7 gold, 1 silver, 3 bronze
Blue belt: 4 gold, 3 silver, 4 bronze
Several of those medalists are on track to earn a Grand Slam in 2023, including Giovanna Jara, the Dream Art brown belt who has earned double gold at both Euros and Pans. Other Grand Slam candidates include Eliza Nascimento, the Nova Uniao blue belt who submitted all nine of her opponents at Pans and won Euros earlier this year, Alliance middleweight blue belt Eduardo Alves, Atos purple belt Takeshiro Tanino, and Atos purple belt Natã Tenca.
Cole Abate also had a monster performance at Pans in his first major tournament as a brown belt. Abate submitted four of his five opponents, putting his back attack game on display. Follow Cole through his first Pans as a brown belt in this All Access.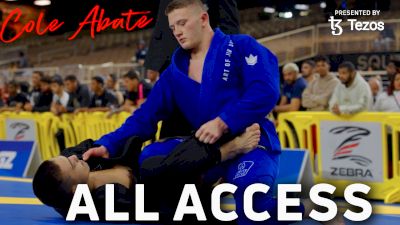 ---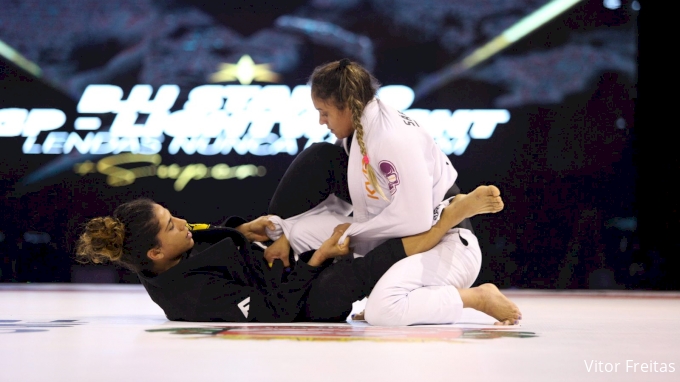 BJJ Stars renews with FloGrappling in 2 year deal
BJJ Stars will return to FloGrappling for the next two years. FloGrappling will be the official home of all BJJ Stars events for viewers outside of Brazil. As part of the deal, Brazilian audiences will be able to watch all upcoming Tezos WNO cards on BJJ Stars streaming platform.
The next BJJ Stars event to air on FloGrappling will be BJJ Stars Battlefield on April 22, a 16-man open weight gi bracket featuring:
Kaynan Duarte
Mica Galvao
Erich Munis
Fellipe Andrew
Victor Hugo
Cyborg Abreu
Patrick Gaudio
Gutemberg Pereira
Adam Wardzinski
Devhonte Johnson
Otavio Nalati
Mauricio Oliveria
Uanderson Ferreira
Pedro Lucas
Guilherme Lambertucci
Vinicius Liberati
---
Weekend Recap
Andrew Tackett wins CJJ Worlds with 3 regulation subs
Andrew Tackett defeated EBI 19 champion Alan Sanchez in EBI overtime via ridetime to win the CJJ Worlds welterweight title. Tackett, the youngest man in the bracket, had a phenomenal run to the final, submitting all three of his opponents in regulation via rear naked choke in less than three minutes each.
Sanchez also looked incredible in his run to the final, securing three quick submissions of his own. He won his first two rounds in less than one minute each, then won his semifinal match against Derek Rayfield in 2 minutes, 15 seconds.
The quarterfinal of the tournament was a race for the fastest submission. Tackett, Sanchez, Rayfield and Davis Asareall secured submissions before the two-minute mark of their respective quarterfinal matchups.
Musumeci defeats Basilio At ONE Fight Night 8
Tammi Musumeci won a unanimous decision over Bianca Basilio at One Fight Night On Prime 8. Musumeci was warned several times for pulling guard in the mostly cagey match, but may have swayed the judges with a leg entanglement she secured early in the bout.
---
Upcoming Events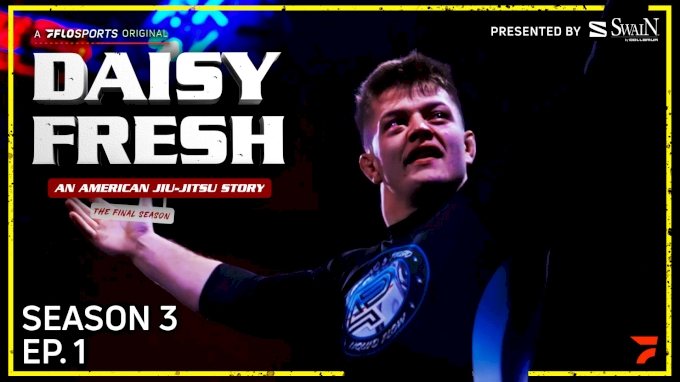 Daisy Fresh Season 3 Episode 1 premiere
March 29 | FloGrappling
Catch the premiere of season three of Daisy Fresh: An American Jiu-Jitsu Story this week on FloGrappling. The first episode of the final season drops on March 29. Catch up with Heath Pedigo, Andrew Wiltse, Jacob Couch and the full Pedigo Submission Fighting team in the final 10 episodes.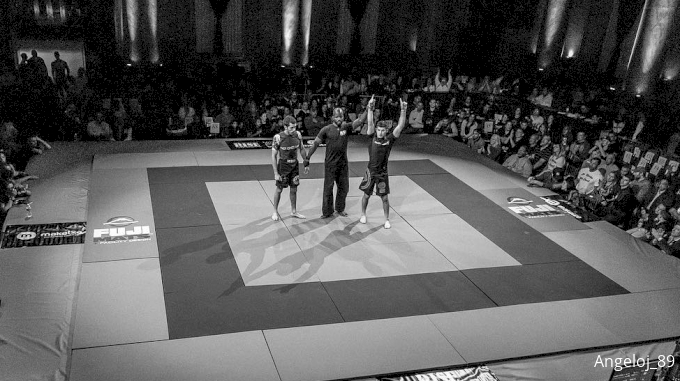 Rise Invitation 11
April 1 | Rockville Center, NY
A women's 135 lb bracket for $2,500, featuring Trinity Pun, Sijara Eubanks, Nicole Mathew, Beatrice Jin and more. Plus, a rematch from the Rise 10 semifinal between Andrew DeGraff and Matteo Maldonado, and more superfights featuring East Coast talents.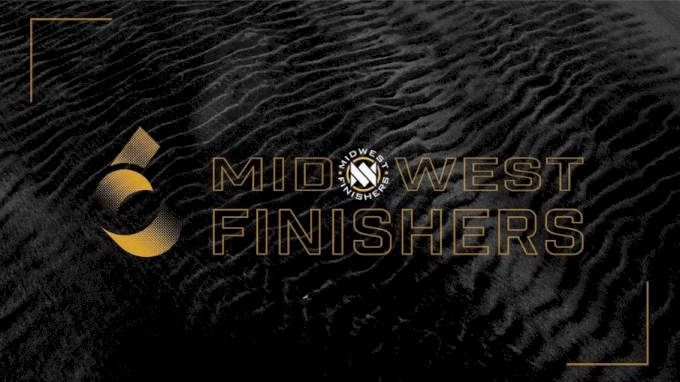 Midwest Finishers 13
April 1 | Lombard, IL
The men's 155 lb belt and the women's 125 lb Belt are back up for grabs. Midwest Finishers has announced the first round of superfights on its Instagram page.
Finishers Sub Only Survivor Series III
April 16 | Bethlehem, PA
A team tournament with a max athlete weight limit of 170. Quintet style (the winning athlete stays in until defeated). Three teams and a handful of superfights have already been announced.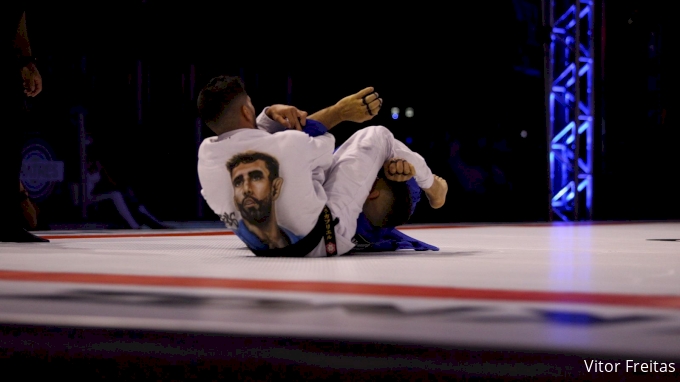 BJJ Stars Battlefield
April 22 | São Paulo, Brazil
The 16-man open weight gi bracket will feature some of the best in the world vying for $40,000 in São Paulo. Viewers outside of Brazil can watch it live on FloGrappling.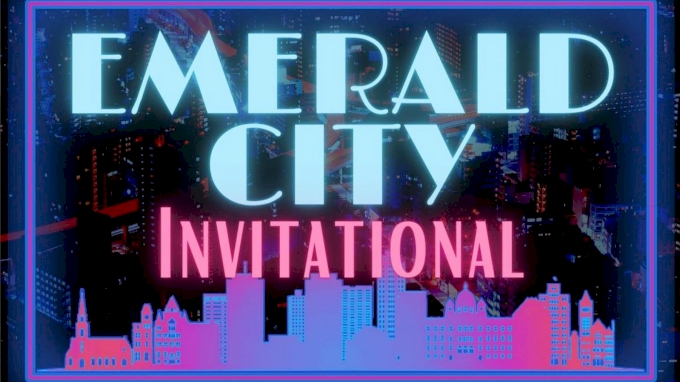 Emerald City Invitational
April 29 | Cicero, NY
EBI-rules brackets in the men's and women's 135 lb divisions. More than 32 men will compete for $2,000. And 16 women will compete for $2,000.
The brackets will include Claire North, Estevan Martinez, Nicole Mathew, Chrissy Briggs, Cameron Mellott, Trinity Pun and many more.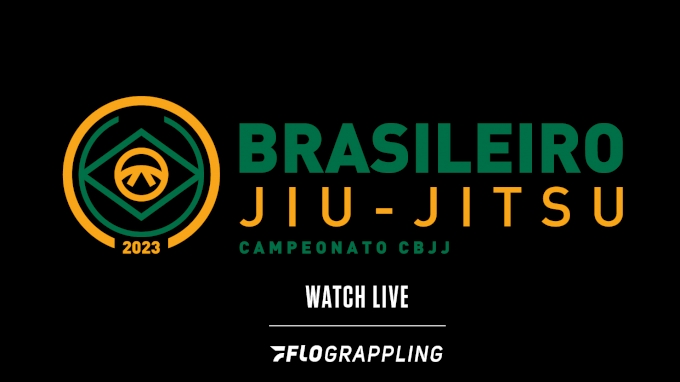 2023 IBJJF Brasileiros
April 29 - May 7 | Barueri, São Paulo, Brazil
One of the four most important gi competitions of the year, the Brazilian Nationals is coming to FloGrappling for the first time in 2023. Watch the top talents from Brazil try for one of the four IBJJF major titles. It's the last stop in the grand slam circuit before the 2023 IBJJF World Championships.