2023 World Jiu-Jitsu IBJJF Championship
Meregali Lists His Open Class Contenders At Worlds, Calls Them All Out
Meregali Lists His Open Class Contenders At Worlds, Calls Them All Out
Nicholas Meregali listed who he thinks will win the absolute title at the 2023 World Championships and calls them all out for a $20k wager on a future match
May 23, 2023
by Joe Gilpin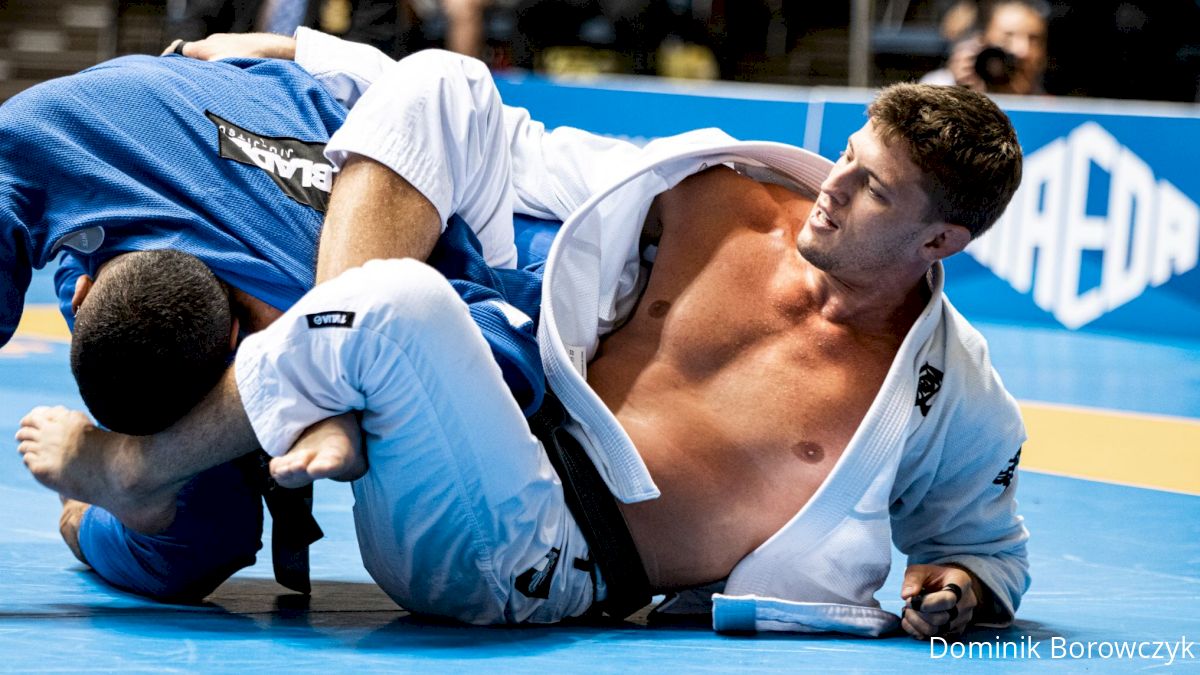 After his recent Tezos WNO victory over Pedro Marinho, Nicholas Meregali wasted no time calling someone out for a match. We just don't know who it will be yet. The New Wave Jiu-Jitsu star let it be known he wants whoever wins the upcoming 2023 World Championships open class bracket, with each man putting $20,000 on the line. While it remains to be seen who will win and if they agree to the challenge, Nicholas has revealed who he expects it to be.
In his post-match interview, Nicholas was asked who he is keeping his eyes on for the open class, he had this to say;
"I'm not putting my eyes on them, because they are super boring, but definitely my picks for the next open class champion, open class title, is gonna be in between Kaynan Duarte, Erich Munis, and Victor Hugo. But also Gutemberg, he's a tough guy but he always kind of unstable, but I would say those three guys and maybe Gutemberg. That would be my pick, but I'm not watching because they are very boring."
Nicholas named three of the heaviest hitters coming into the tournament, and odds are his opponent for the match he wants comes from that list. Let's take a look at each of these contenders, and how they have stacked up in the past.
Kaynan Duarte, registered at super heavyweight, won the 2022 and 2021 IBJJF Worlds at heavyweight but has yet to reach an absolute final. The closest he has come was in 2021 - when he lost to Meregali by referee's decision. Last year, his absolute run came to an end in the quarters to a foot lock from Fellipe Andrew. In their black belt careers, Nicholas and Kaynan are 2-2. Could a rubber match for all the marbles be on the horizon?
Is A Rubber Match On The Horizon For Meregali and Kaynan?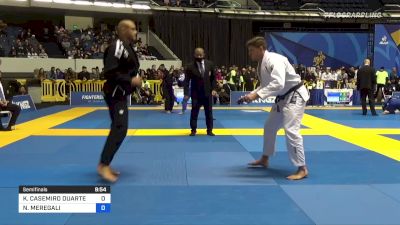 Unlock this video, live events, and more with a subscription!
Get Started
Already a subscriber? Log In
Erich Munis and Meregali have developed a budding rivalry, with a 1-2 record against Meregali all coming in the finals of major tournaments. Erich, registered for super heavyweight, first fought Nicholas at the 2021 Worlds, splitting matches in weight and absolute finals. Most recently, Nicholas took out Munis in his return to the gi at Pan Ams, winning by points in the absolute finals.
Check Out Meregali Finishing His Double Gold Run At 2023 Pans With A Victory Over Munis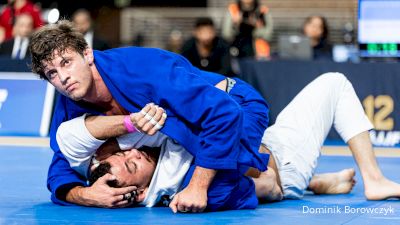 Victor Hugo won the ultra heavyweight world championship in 2021 and 2022 and looks to three-peat in 2023. The leg locking big man does own a 2-0 points victory in early 2020 under the WNO banner, tho Meregali owns three victories over Hugo (including two at previous Worlds). Victor is the only man on this list registered in the ultra heavyweight class, so his path to double gold seems more straight forward for him.
Nicholas gave credit to Gutemberg as a darkhorse for the gold. Pereira placed second in 2022 at ultra heavyweight, and now looks to improve with a drop down to super heavyweight. Gutemberg is actually 1-0 against Meregali, winning a decision in 2021, so a rematch would definitely be interesting against the current king of gi BJJ.
Will one of these athletes accomplish the dream of winning the absolute title? Does a big money match with Meregali wait for them on the horizon? Tune into the 2023 IBJJF World Championships June 1-4 to follow all the action.