2023 World Jiu-Jitsu IBJJF Championship
Tye x Tainan: 3 Things To Watch For In The Potential Battle Of World Champs
Tye x Tainan: 3 Things To Watch For In The Potential Battle Of World Champs
These two young world champions appear destined to meet for 2023 IBJJF Worlds gold. Take a look at 3 keys to the match in this potential high stakes fight.
May 31, 2023
by Joe Gilpin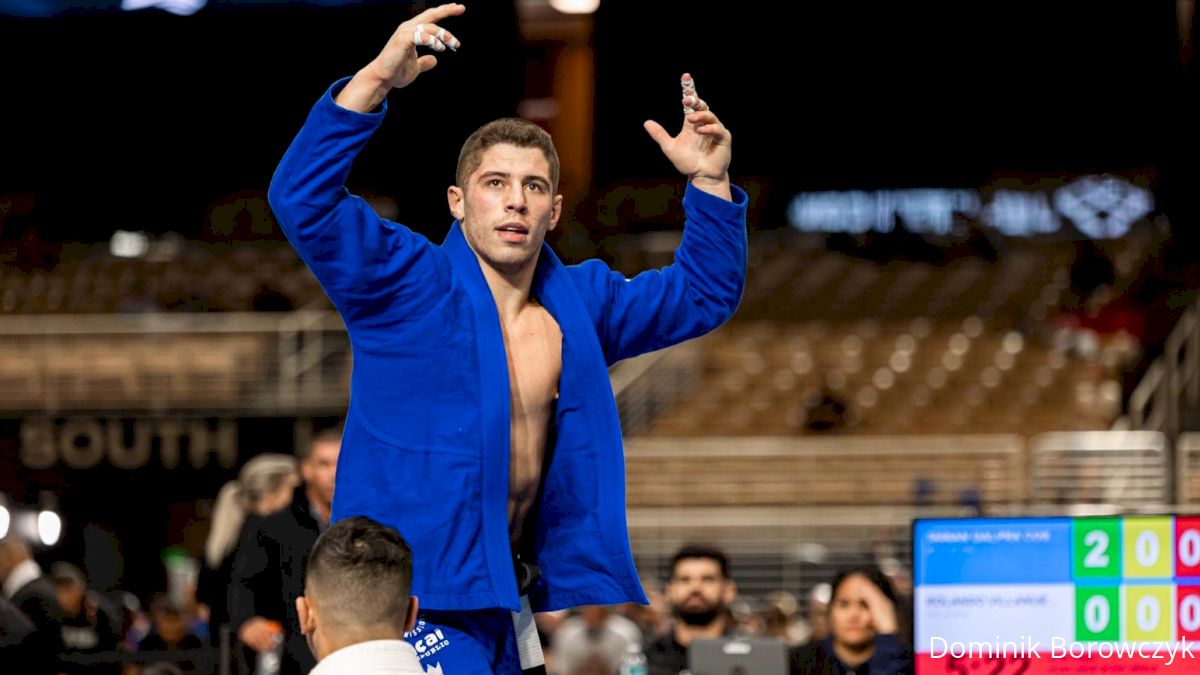 Tainan Dalpra and Tye Ruotolo are the top two seeds in this weekend's black belt middleweight division at the 2023 IBJJF World Championships. Since Tye made his decision to move up from lightweight to middle, there has been a buzz around the potential clash of 2022 IBJJF World Champs. How will their unique styles and strategies pair on the mat? Let's take a look at three keys to victory for the fight.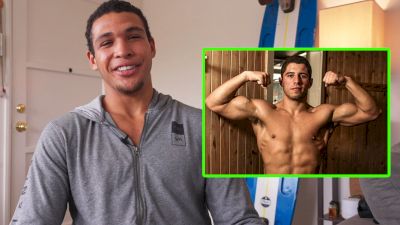 1. Can Tainan Get Top Position?
Tainan has spent his black belt career mowing down the competition with world-class technique everywhere, but his guard passing has shown itself to be the gem of his game. The outside passing combinations he uses to continuously switch sides while keeping pressure are masterful, and if he can get on top of Tye Ruotolo for extended periods of time, it's going to be a problem for the Atos black belt.
But how easy will it be to get on top (and stay there)? Tye has always had great base to prevent sweep attempts, and even though he is the naturally smaller fighter in the matchup (coming up from lightweight) his ability to wrestle back up is a lot more proven in competition - even against larger opposition in absolute brackets. He has also shown himself to be very adept at transitioning from guards like single leg X (Tainan's preferred guard destination) into his own outside passing and leg pinning passes.
2. The Pace Will Determine A Lot
A lot of what makes this match interesting is that, beyond just being young and accomplished, both men approach the art differently. Tainan has a far more reserved, managed, methodical style where he wears people down over time with smooth work. Tye on the other hand is far more wild and aggressive, with his good technique being amplified by grit and intensity.
You can see this reflected from the moment they shake hands in matches, and the overall pace of the bout will end up favoring one of them. Said simply; if it's a slower, more thoughtful match it is an advantage for Tainan. If it's a back-and-forth porrada brawl, advantage Tye.
3. How Does Tye Handle The Guard Pull?
Tainan is usually a snap guard puller, gripping and sitting as soon as possible so that he can get to his single leg X or other forms of open guard. He's never been one in competition to wrestle on the feet for extended periods - perhaps only because he hasn't had to for his victories. Tye will pull (sometimes even against a dangerous guard player, like against Lucas Valente last year) but has a lot more experience in matches using his wrestling and judo to get on top. The expectation for the first exchange is it will happen quick and (most likely) Tainan sits and begins moving in fast.
So how will Tye handle that exchange? In the past he hasn't fought the guard pull very much, instead focusing on staying on top and then beginning to navigate to a pass. The level of control that Tainan can establish in that pull will have a huge effect on who imposes themselves early.
Both of these men do still have a bracket to navigate before they meet, with more contenders surging in at the deadline for the challenge. Jansen Gomes of CheckMat and Mauricio Oliveira of Fratres Brazilian Jiu-Jitsu both aim to play spoiler by knocking off one or both of these titans, and have the ability to at least make it very interesting. Still, if the seeding holds and we get a Tainan vs Tye final, the winner will establish themselves as one of the leading talents in all of grappling.
You can watch these incredible athletes as they all try to climb the mountain at the 2023 World Championships. Who will succeed and make their mark on jiu-jitsu history? Tune in June 1-4 to watch live only on FloGrappling.