ADCC
13 Athletes The New ADCC Weight Classes Help The Most: Bastos, Clay, & More
13 Athletes The New ADCC Weight Classes Help The Most: Bastos, Clay, & More
After ADCC's huge change in the women's weight divisions, which athletes stand to potentially benefit most from the shift?
Jun 27, 2023
by Joe Gilpin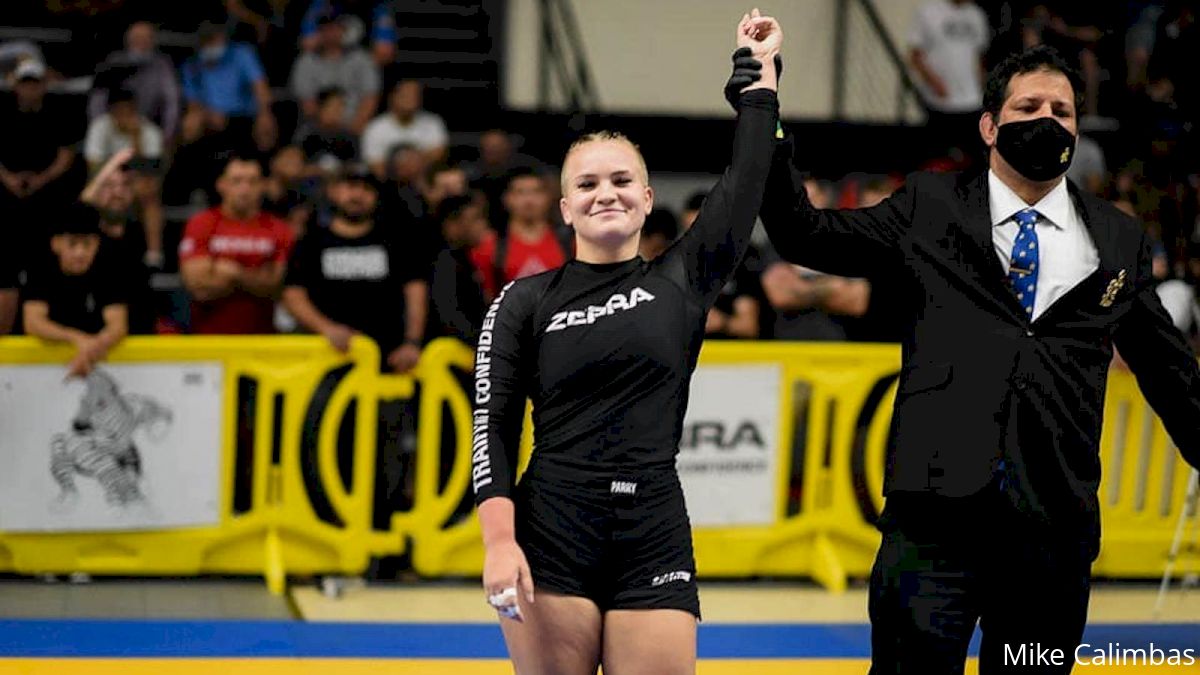 The ADCC made an enormous change this week, announcing the women's weight classes will be reclassified from -60kg and +60kg to -55kg, -65kg, and +65kg. This has totally shaken up the board for the upcoming Trials and next year's World Championships. Every athlete involved has a decision to make on going up or down, and it will benefit some more than others. Here are 13 athletes on the cusp on contention that the move could potentially hugely benefit.
Elisabeth Clay
The premier leg locker of modern women's grappling, Elisabeth Clay made her ADCC world championship debut in 2022, losing to eventual +60kg champion Amy Campo. Clay is the current open class IBJJF no-gi world champion, so she clearly can thrive against bigger opposition, but now that she can slot into a class like 65kg that more naturally aligns with her (her IBJJF weight is 147lbs) and stop taking on bigger opposition in the unlimited class, she benefits enormously from this change.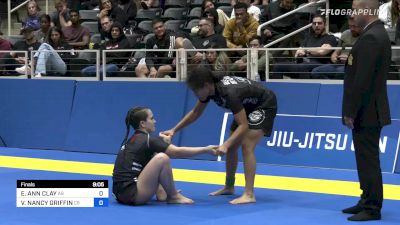 Unlock this video, live events, and more with a subscription!
Get Started
Already a subscriber? Log In
Mayssa Bastos
Mayssa may be the one athlete everyone is pointing to as a beneficiary of this change. Usually competing at light-feather and roosterweight in IBJJF competition, she has thrived as a world champion in gi and no-gi IBJJF competition. However, when it came to ADCC she struggled. Despite winning the South American trials at -60kg, she couldn't get past the first round opponent of Bia Mesquita when she was at a noticable size disadvantage. With 55kg now in play, Mayssa is a contender for gold.
Tammi Musumeci
Tammi Musumeci, sister of Mikey, is another IBJJF no-gi world champion (herself a four-time champion) who has had to bump up to 60kg despite her usual home being lower. Tammi has won in 2022 at 56.5kg, defeating Jasmine Rocha in the finals, so a home at 55kg can be a real boon to her chances to win Trials and do well at Worlds.
Helena Crevar
Helena has been one of the busiest athletes in any division at the ADCC Opens, regularly winning double gold as she gains experience. The teenage grappling star usually competes at 65kg, and the chance to stay in a weight class where she can avoid significantly larger opposition makes her path to a medal much clearer.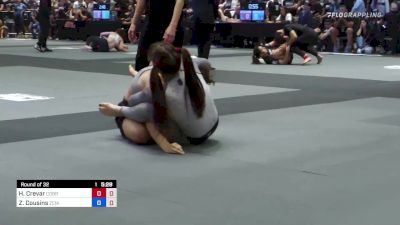 Unlock this video, live events, and more with a subscription!
Get Started
Already a subscriber? Log In
Grace Gundrum
Grace, a 10th Planet athlete, is one of women's grappling's most fearsome submission artists but she suffers from a common problem for 60kg - she usually competes much lower and always risked being outsized in every fight she had just to qualify for Worlds, much less seriously compete and medal. Now, with a 55kg, she has an extra 5kg she no longer has to account for against the opposition.
Amanda Alequin
Tubby Alequin has ADCC experience, having won the North American trials in 2017 and taking Gabi Garcia to a close decision in 2017. However, that was back at +60kg and since then Amanda has come down in weight a lot, weighing in at the last WNO at 120lbs for a 125lb match. With a new 55kg, Amanda can find a new home to use her experience.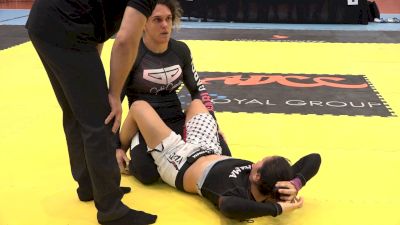 Unlock this video, live events, and more with a subscription!
Get Started
Already a subscriber? Log In
Adele Fornarino
One of Australia's best grapplers, Adele Fornarino won the last ADCC Oceanic trials but ran into the eventual -60kg champion Ffion Davies first round at the World Championships. Now, Adele has an opportunity to drop to a weight that is far more comfortable for her by going to 55kg - much closer to her usual competitive weights of feather and light-feather. With ADCC experience, will she become the next Australian grappler to make a big splash at Worlds?
Vannessa Griffin
Vannessa is a current world runner up at 147lbs and has every tool to make a real run at 65kg. After medaling in the gi this year at Worlds, Griffin has established herself as a tough out in any bracket and now without the threat of facing an opponent significantly larger, her path to a medal became much clearer.
Danielle Kelly
Danielle has been competing for ONE Championship as one of the promotion's feature athletes, and after making attempts at the ADCC Trials in the past she has a much stronger chance with 55kg now an option. Kelly usually competes at 115lbs, so she will still not be the biggest at 55kg, but it's certainly a better option than adding an additional 5kg.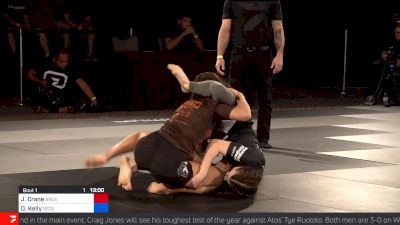 Alex Nguyen
Alex, of Standard BJJ, is the 2nd ranked 55kg athlete in our new ADCC Open rankings, and has been on fire gaining medals and experience on the new circuit. Still a young black belt, the move from 60kg to 55kg will help her navigate a bracket closer to her natural size. Can she continue her success from the opens to trials and beyond at this new weight?
Brenda Larissa
Brenda has been one of the fastest-rising women in grappling and the Melqui Galvao black belt is coming off of an impressive 2023 gi season. She's already been transitioning into no-gi action, but Larissa is small, usually at light-feather, so the 55kg inclusion is going to be huge for her prospects in the next ADCC cycle. With success from Melqui athletes like Mica Galvao and Diogo Reis, is Larissa next?
Alex Enriquez
Alex has one of the strongest wrestling bases in modern women's grappling, and after a very impressive 2022 no-gi worlds, she is a strong contender to qualify for ADCC Worlds. In the last season, she made the finals of the North American trials but lost to eventual world silver medalist Brianna Ste-Marie by points. With her usual competition weight being closer to 55kg, this change helps move her closer to her goals.