Samantha Cook is a 31 year-old black belt under Marco Canha (Fight Zone London- Checkmat) who began training under Chico Mendes (Checkmat) in Bristol in 2008.
Winning the IBJJF European Championship for the first time as a purple belt in 2014, she decided to move to London in 2015 becoming one of the best female grapplers in Europe. Five times European Champion (colored belts & black belt), European and World NOGI champion (brown belt), first British female to ever winning ADCC Trials on the black belt division, Sam now wants to win her fourth Grand Slam, this time in London.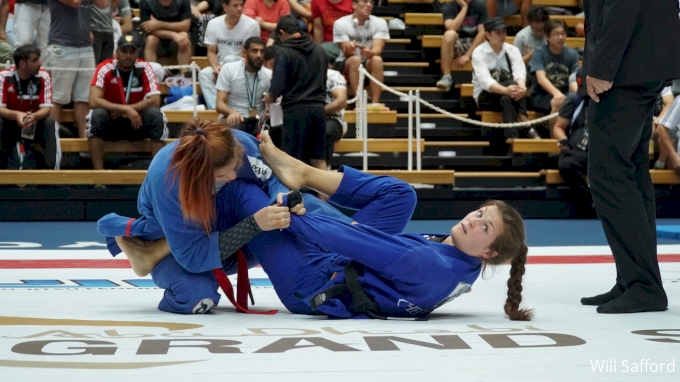 Trying to combine her work as a physiotherapist in a hospital with her Brazilian jiu-jitsu training and her job as a jiu-jitsu teacher at Fight Zone can be quite a challenge.
Sam has overcome a lot of mental barriers along her career, learning to be disciplined with her routine, pushing her limits when she was feeling low, making deals with herself not to quit, not to make excuses, got her really good results on the mats but, more than the medals, it gave her the opportunity to get to know herself better and improve on a personal level and not just as an athlete.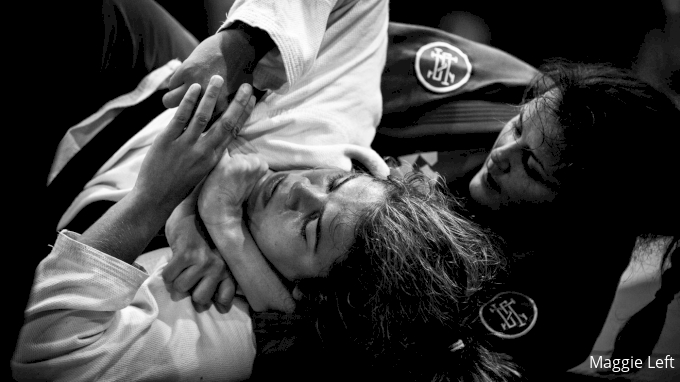 Samantha is the kind of fighter who needs to follow a strict routine as she wants to perform at the highest levels but also has a job not bjj related. "I am the normal person that anyone could be. I am like everybody else, I do have a job, I am still competing with people who are younger than me who train full time all the time and I'm still doing pretty well." To keep on the right track she must maximize her time when she is not working, she wakes up very early, she drills for an hour and a half in the morning with Brad, then sparring which she uses as conditioning training, and then back at the gym from 7:00 to 8:30 pm for a last class.
Since Abu Dhabi Grand Slam in January, Sam has been competing almost every week, she feels happy about the good results and ready to fight the London Grand Slam. She is looking forward to facing Thamara Silva in the final next Saturday. They've already fought 5 times and as she says:
"Since our last match at the Abu Dhabi Grand Slam, I've learnt a lot about myself and about my game. I've always fought from the heart and not from my head, which sometimes doesn't put me in the best situations. In the last year I've competed so much all around the world that I've learnt to never give up the fight until the very end, even when I am winning, I've learnt that the hard way! But I also understood the importance of fighting smarter, to set a step back, look into the situation and play a smart game to get the victory the way I want it."