Unlock this article, live events, and more with a subscription!
Get Started
Already a subscriber? Log In
We are less than two weeks out of ADCC and the anticipation is reaching a boiling point. The "Olympics of Grappling" is almost upon us and fans, athletes, and most certainly the FloGrappling team are speculating what the brackets might end up looking like. As we will not know until the day before the event, much time has been spent at the FloSports HQ drawing up seeds and potential brackets.
The 88kg division is a tough one to seed, with all of the medalists from 2017 not in the 88kg division this time around. To make it worse, all of the favorites have wins and losses against each other. There is no easy way to seed this division.
I will go through here how I would seed the 88kg division. Keep in mind that this has nothing at all to do with how they will really be seeded, it is just speculation.
The criteria I am looking at is as follows:
Recent ADCC success
Recent success at other major no-gi events
ADCC success pre-2017
Gi world champions
Trials results and older no-gi success
Using head-to-head, method of victory, and just personal opinion for tie-breakers and weighing certain accomplishments against others. Let's get started, here is how I seeded 88kg:
Matheus Diniz
Craig Jones
Josh Hinger
Rustam Chsiev
Murilo Santana
Gabriel Arges
Mike Perez
Adam Wardzinski
Alec Baulding
Valdir Araujo
Jon Blank
Pedro Marinho
Gabriel Almeida
Mason Fowler
Ben Dyson
Keller Locke-Sodhi
Really tough one to seed here, with no returning champs or medalists from 2017. I'm tempted to say Jones gets the top spot based on a fourth-place finish in Finland, but Diniz beat him in their last meeting this year. I'm going to go with Diniz in the top spot just like the FloGrappling rankings, with the Jones win and also wins over Hinger and Murilo Santana this year. Nos. 9-16 are pretty interchangeable in my opinion and this is the weaker bottom half of all the weights at this year's ADCC.
The seeds will not matter as much with four sets of teammates in the bracket. Under ADCC rules the teammates will have to be seeded in the same quarter and fight no later than the second match.
6- Gabriel Arges (Gracie Barra)
If this was a gi tournament, Arges would be an easy No. 1 seed. Gabriel has barely fought no-gi as a black belt, though, and has never competed at ADCC. Gabriel is a three-time IBJJF world champ as well as winning Pans and Euros at black belt. While Gabriel has been competing in more no-gi this year, he took a bad loss to Craig Jones recently.
I could see his wrestling making a big difference if he wants to outperform his seed, but Gabriel's wrestling is certainly a big question mark heading into ADCC. If he has added a solid heelhook system to his 50/50 game that he relies on in IBJJF I think he's dangerous here.
Watch: Gabriel Arges vs Dante Leon from F2W 123
---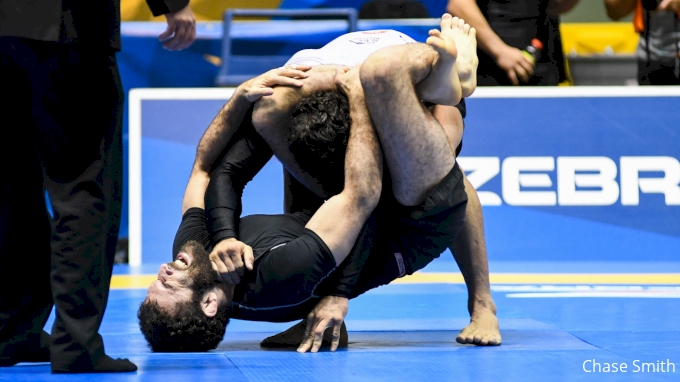 5- Murilo Santana (Unity)
Murilo did his first ADCC all the way back in 2009. He is coming off a No-Gi Pans title this month that he won with a triangle from the closed guard. This will be Murilo's fourth ADCC and he finished in fourth place in 2011. Just like the rest of the top guys in this bracket, Murilo has an extensive record against his competition here and has split matches with several of them.
Murilo's pressure passing combined with his closed guard attacks and x guard sweeps from bottom make him a tough matchup. I think he outperforms his 2017 performance, where then unknown Craig Jones surprised him with a triangle in the second round.
Watch: Murilo wins No-Gi Pans with a triangle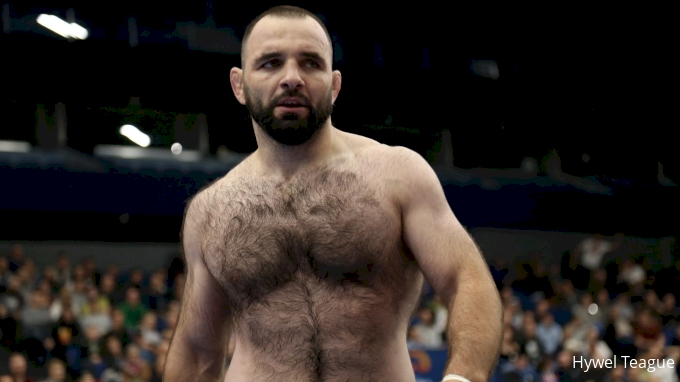 4- Rustam Chsiev (K Dojo)
Rustam is a hard one to seed for sure. This is his fourth appearance at ADCC, he is 6-4 at the tournament with a third-place finish in 2015. Rustam even has wins over legends like Romulo Barral and Rafael Lovato at ADCC. What hurts his seed, in my opinion, is his inactivity between ADCC events. He basically only does ADCC, he is not putting himself out there like the rest of the division.
Rustam's wrestling is going to be a problem for anyone in this bracket. This guy is almost impossible to score on, but did Xande lay the blueprint in 2017 when he jumped closed guard instead of trying to wrestle him?
---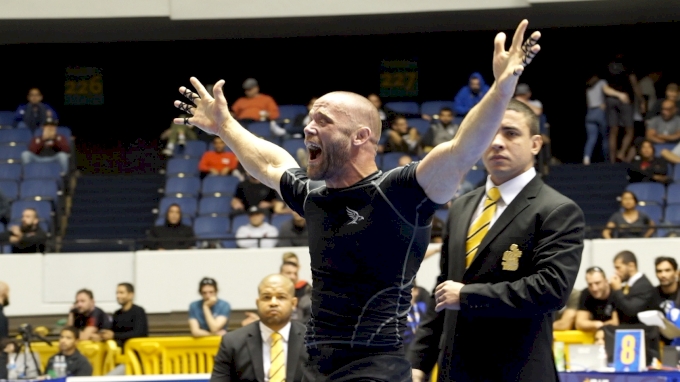 3- Josh Hinger (Atos)
Hinger will probably be my highest-seeded trials winner in all of the weights, coming in at third here. He would have had a good argument for first before a submission loss to Diniz recently at Kasai, and he has never fought with Craig Jones. Hinger has been up and down lately, but looked great in his F2W victory over Arnoldo Maidana this month. Hinger has won No-Gi Worlds three years in a row and has wins over Diniz, Gabriel Almeida, and Alec Baulding and a 2017 loss by guillotine to Murilo Santana.
Solid wrestling, enhanced by the fact that nobody wants to shoot on a guillotine master like Hinger, makes him a tough draw. Josh will hunt for the chin strap in all positions to attack the guillotine or use it to pass guard.
Watch: Hinger defeats Arnaldo Maidana at F2W 124
---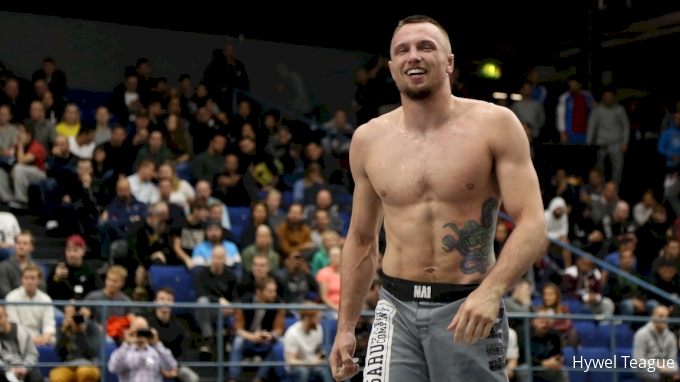 2- Craig Jones (Absolute MMA)
This is Craig's third ADCC, but he really made a name for himself at the 2017 event in Finland where he submitted Leandro Lo and Murilo Santana. All of the three athletes that Craig lost to in the weight and absolute last time are either up at 99kg or not competing this time around. Craig tapped Gabriel Arges with an RNC earlier this year and has split matches with Diniz and Murilo. A draw against Pedro Marinho and loss to Mike Perez both do not help his cause as far as seeding goes in my opinion, but he is one of the favorites to win the division in Anaheim no question.
Craig is not unknown this time around, people will be game planning for him. His triangle and leglocks are no doubt dangerous, but the question is can he bait his opponents into that game.
Watch: Craig Jones taps Leandro Lo at ADCC 2017
---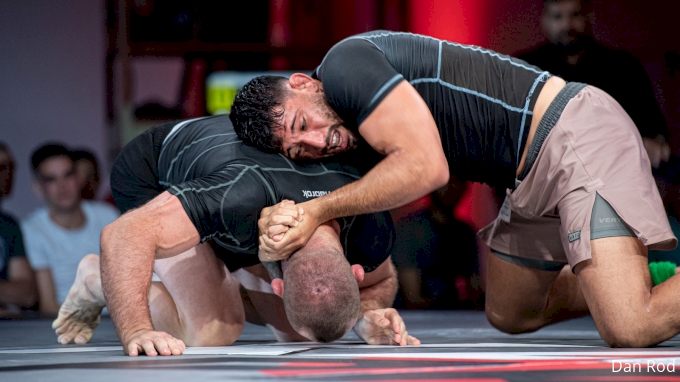 1- Matheus Diniz (Alliance Marcelo Garcia)
Diniz has wins in his career against Jones, Hinger, Santana, and Perez but has losses to the first three as well. With no ADCC experience, I am hesitant to give him the top seed, but as previously mentioned he beat the other two favorites Jones and Hinger in his last two matches.
I think Matheus style is a good fit for the ruleset and could see him going all the way or at least making the podium. Strong, scrappy, loves to fight and win scrambles, Matheus is looking ready heading into ADCC.
Watch: Matheus Diniz submits Josh Hinger at Kasai
---
Watch The 2019 ADCC World Championships Live On Demand On FloGrappling