2019 ADCC World Championship
Is Brazil's Grip On Submission Grappling Beginning To Fade?
Is Brazil's Grip On Submission Grappling Beginning To Fade?
The results from ADCC may be an anomaly, or it may mark a turning point in grappling.
Oct 31, 2019
by Corey Stockton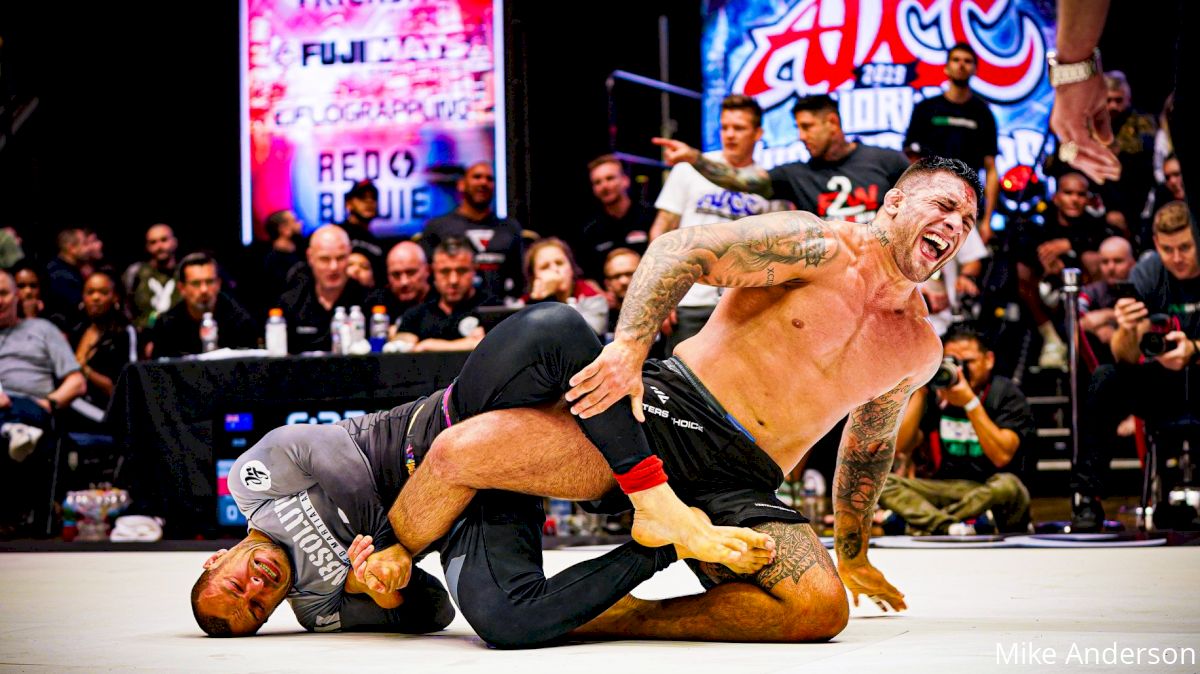 Unlock this article, live events, and more with a subscription!
Get Started
Already a subscriber? Log In
We often measure ADCC accomplishments at the individual level.
And this year, several athletes displayed groundbreaking performances and marked historic firsts. Gabi Garcia became the first woman to win the tournament four times; Andre Galvao pushed his record superfight win-streak to four. Lachlan and Livia Giles became the first husband and wife duo to compete. Kennedy Maciel became the first son of an ADCC champion to also compete in the tournament. Tye Ruotolo became the youngest competitor to compete in a semifinals match.
But this year's tournament also featured milestones on the international level.
The event often referred to as "The Olympics of Grappling" has been dominated by Brazilian and American competitors across its 21-year, 13-show run. But at this year's tournament, that trend has started to veer off course.
It may be an anomaly, or it may mark a turning point in grappling.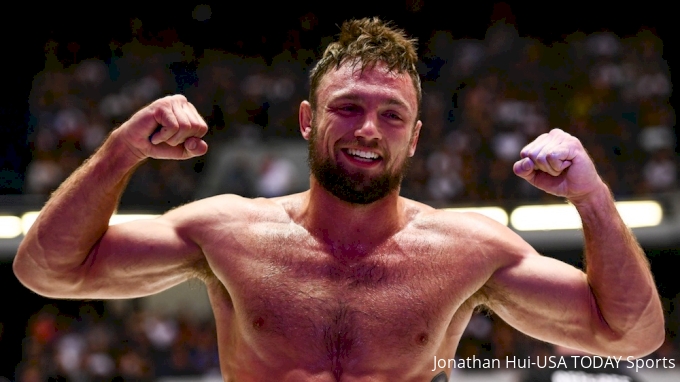 Five different countries were represented on the podium
For the first year in which ADCC has featured eight divisions, five different countries were represented on the ADCC podium. Brazilian and American competitors, the perennial frontrunners of the tournament, represented their countries for the 13th consecutive times in as many events. They were joined this year by competitors from Australia, Wales, and Finland.
In 13 World Championships across 21 years, only 15 different countries have been represented on the ADCC podium. Among them, only Brazilians and Americans have done it every time. Competitors from Brazil and the U.S. have combined for 258 of the 291 medals awarded since ADCC's inception. Next on the leaderboard are Japanese competitors, who have placed in six separate ADCCs, earning a total of 10 medals.
The last time more than four countries were represented on the podium in a single year was in 2007. But that year's diversity was the product of circumstance, as 11 divisions were offered rather than the traditional eight. Prior to that, six different countries were represented on the podium in 1999, when the tournament was still hosted annually.
---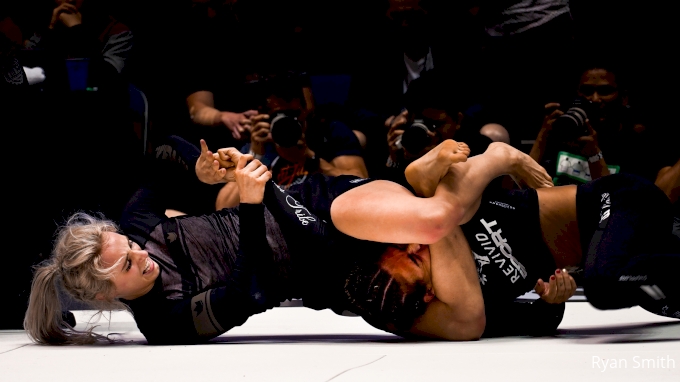 Davies and Karppinen earn their countries' first ADCC medals
Among the underdog countries to make the podium, Wales and Finland each took their first medals this year. Both medals went to women in the 60 kg division. Ffion Davies earned the silver medal for Wales with her vicious armbar victory over Bia Mesquita. With her second-place seat, Davies also became the first competitor from the United Kingdom to earn an ADCC medal. Meanwhile, Elvira Karppinen took a bronze medal for Finland, outscoring Catherine Perret.
Female competitors are responsible for almost all of the podium diversity by nationality in ADCC since women's divisions were introduced in 2005. Of the competitors from minority countries to medal since that year, 14 of the 17 were female.
Five of these medals came during an outlier year in 2007, when showrunners added three extra female divisions. In addition to the traditional under 60 kg division, the event in 2007 featured an under 55 kg division, an under 67 kg division, an over 67 kg division, and a women's absolute division. Absolute gold and silver went to Brazilians, while the absolute bronze went to an American.
Watch: Ffion Defeats Bia Mesquita At ADCC 2019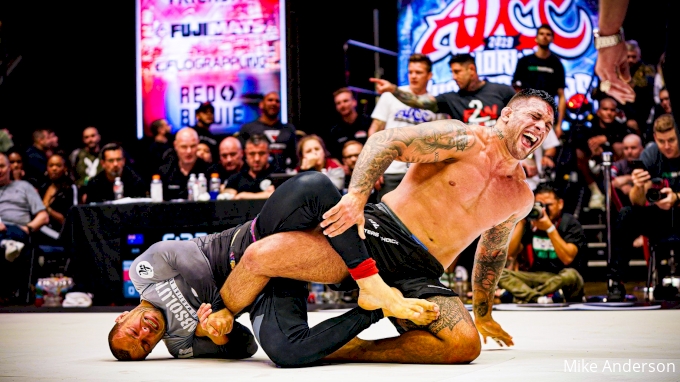 The Australians make history
Craig Jones and Lachlan Giles became the first pair of Australian competitors to medal in the same year. With their silver and bronze, respectively, Australians have now collected four medals from ADCC since its inception. No Australian has ever won ADCC gold.
Aside from American and Brazilian competitors, no pair of competitors from the same country has medaled in the same year in two decades. Before Jones and Giles, this feat had only been achieved in 1998 and 1999, when ADCC was still being run as an annual tournament.
This year, Jones also became the first male competitor from a minority country to compete in a finals match since 2003. The last man to do it was Jon Olav Einemo, who won gold in the 99 kg division.
Australia is one of just six countries that have been represented on the ADCC podium in three or more years. South Africa and Belarus have also been represented in three separate years. Japan has been represented on six occasions.
Watch: Lachlan Subs Kaynan At ADCC
---
Brazil's gold medal haul reached a 16-year low
Across ADCC's 21-year span, Brazilians have collected the lion's share of first-place prizes. More than 75 percent of gold medals belong to competitors from Brazil. Most of the remaining golds have gone to Americans. U.S. competitors have earned at least one gold medal in all but two ADCC World Championships, making up a total of 17 golds to Brazil's 74. All other countries combined have produced six gold-medalists. Japanese and South African competitors have earned two gold medals; one Russian and one Norwegian have also taken ADCC gold.
Watch: Elvira Defeats Perret At ADCC 2019
---
Since 2005, only Brazilians and Americans have earned ADCC gold.
Brazil's foothold on the top spot was most prominent between 2005 and 2013, when they won 37 of the 43 available divisions. In 2013, every gold medal went to a Brazillian.
But American competitors have started to cut into that lead. In 2019, for the first time in two decades, Brazilian competitors were kept to less than 65 percent of the year's gold medals. Their haul was limited to just five golds, with the remaining three going to Americans. Gordon Ryan took the 99 kg and the absolute golds, while JT Torres claimed the 77 kg top prize. This was a repeat year for both Americans, who were also the only U.S. competitors to win first place in 2017.
Brazil's claim over the Absolute podium also diminished slightly this year. For the second time in ADCC history and the first time in 20 years, only one Brazilian reached the podium in the absolute division in 2019. In every year besides 1999 and 2019, Brazilians have captured at least two of the three spots on the absolute podium.
---
Watch The 2019 ADCC World Championships On Demand On FloGrappling