Step inside one of the most innovative teams in jiu-jitsu and learn how design impacts every aspect of life.
---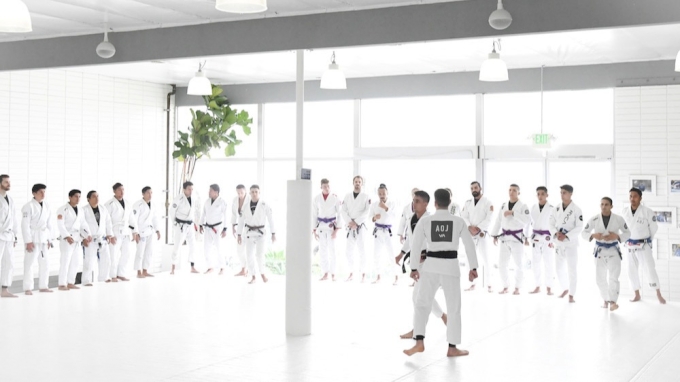 Art Of Branding
Jiu-Jitsu is incredible, however, there are several issues that need to be addressed if we are ever going to become a large market sport. One of the easiest issues in our power to change is branding.
If you google local gyms near you, 75% of them have amateur websites, logos, photography and promo videos. Instead of investing in professional branding, the majority of academy owners decide to save money by doing it themselves. While this cuts costs in the short term, ultimately the gym and sport lose potential business.
Art of Jiu-Jitsu is the design standard to which all gyms should aspire towards. Their brand identity flows throughout every aspect of their business, creating one cohesive identity which appeals to the masses. Their students are proud to represent AOJ, prospective members are barreling through the front door and merchandise has never been easier to sell. Now that AOJ has laid the groundwork for their brand, they will reap the benefits for decades.
---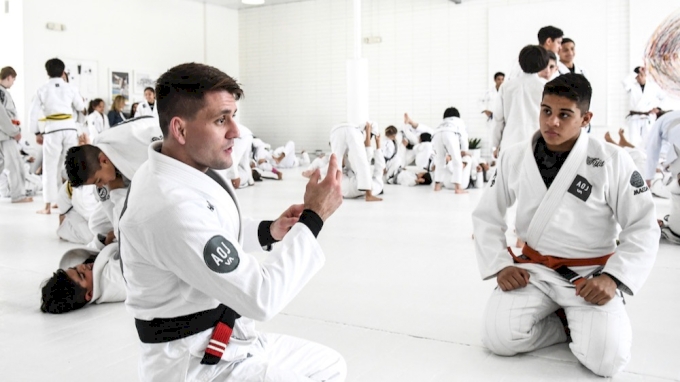 Art Of Teaching
Once new students step onto the mats for the first time, they are greeted by jiu-jitsu greatness. Rafa and Gui Mendes head this academy alongside RVCA's Pat Tenore. Everyday AOJ students are exposed to some of the most technical jiu-jitsu in the world, taught by champions who have carved their names into the history books.
In addition, students are also exposed to rising stars like Johnatha Alves, Tainan Dalpra and Cole Abate. Each one of these competitors represents the next generation in jiu-jitsu greatness.
Finally, AOJ online academy is one of the most comprehensive tools available today. Practitioners now have highly organized lessons where they can learn directly from world champions in their own home. Art of Jiu-Jitsu was one of the first pioneers of online learning within the sport and still reap the financial benefits to this day.
---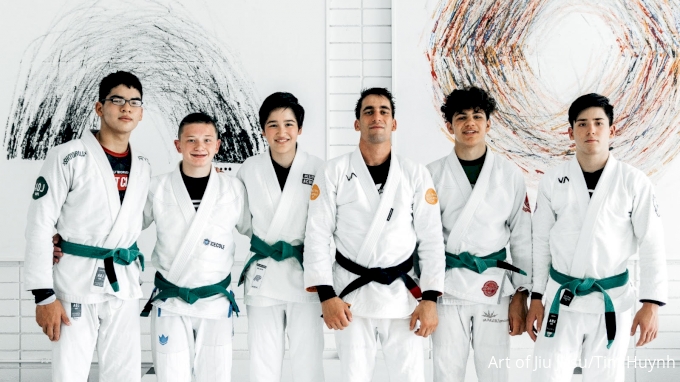 Art of Investing
The top brass at AOJ understands the value behind creating homegrown champions. They put great energy behind building one of the best juvenile programs in the world and top talent is consistently walking through their doors.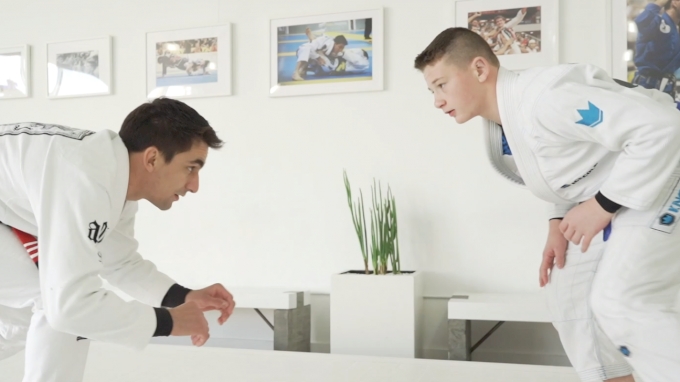 Unlock this video, live events, and more with a subscription!
Get Started
Already a subscriber? Log In
At the forefront is kid's instructor, Cole Abate. For the uninformed, Cole is positioned to be one of the greatest of his generation. Even at the young age of 13, Cole struggled to find challenging opponents in the competition circuit. Often moving up weight classes and age brackets to compensate for the difference in skill level. Regardless, Cole is one of the most decorated kid's competitors on the mats today and will be a future household name.
The Mendes brothers also started their philanthropy program brand, Believe & Achieve. Although today it has shifted to its own brand altogether. It was essential for recruiting top underprivileged talent from Brazil like rising star, Johnatha Alves.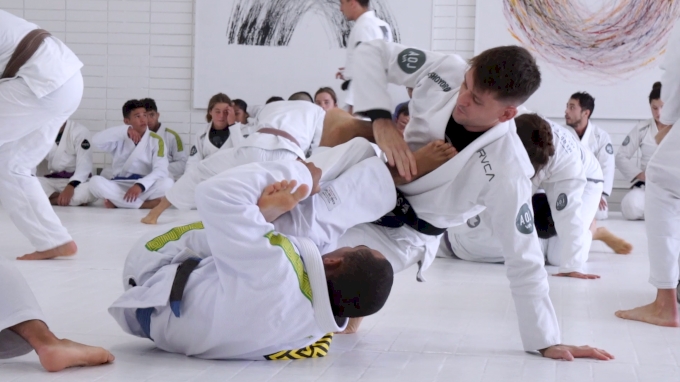 Unlock this video, live events, and more with a subscription!
Get Started
Already a subscriber? Log In
Watch WNO featuring AOJ's Gui Mendes