Unlock this article, live events, and more with a subscription!
Get Started
Already a subscriber? Log In
Since its inception in 1998, the Abu Dhabi Combat Club (ADCC) World Championships has been the premier no-gi competition, starting as a way for athletes from various disciplines to test themselves. Initially taking place yearly and then moving to a biennial affair, there have been 13 ADCC events so far in its history.
I'm going to rank the most dominant 99kg champs in ADCC history. Two athletes have won this weight more than once, with Xande Ribeiro and Ricardo Arona both winning 99kg in back-to-back ADCCs.
I've already ranked the 66kg, 77kg and 88kg champs — those rankings can be viewed here:
I went back and rewatched every ADCC besides 1999 to research for this article. I'm looking at dominance, level of competition, submissions, and more importantly who those submissions were against and in what round.
This was a particularly hard weight to rewatch; at one point four straight champs won without getting a submission. Only three out of 13 finals ended in a sub.
Roger Gracie, Mario Sperry, Ricardo Arona, and most recently Gordon Ryan have won both the 99kg division and the absolute in the same year. This is just a ranking of the weight category; absolute results will be ignored here and ranked in a separate article.
Let's get it over with, here are the 99kg ADCC Champion Rankings:
13 - Jon Olav Einemo - 2003 Sao Paulo - 0% Submission Rate
Einemo conquered a pretty stacked division in 2003 that contained ADCC champs Roger Gracie, Mario Sperry, Xande Ribeiro, and Dean Lister. He took out Roger 2-0, before winning again on points in the final against Cacareco.
Hell of a performance here, defeating Roger two years before he submitted eight guys at ADCC. Cacareco is an underrated athlete too; the guy had a hell of an ADCC career. But not getting any subs hurts Einemo, and the level of difficulty is pretty similar to the guys in front of him.
---
12 - Ricardo Arona 2001 - 2001 Abu Dhabi - 0% Submission Rate
There is always a bunch of hype around Arona winning his three titles without giving up a single point, but he also didn't do much in those matches, either. Both of his 99kg titles were won without a submission; this final was won on a penalty point.
Takedowns got him a pair of 2-0 wins to make the semis, where he passed the guard to defeat 2003 ADCC champ Jon Olav Einemo 3-0. He won by a penalty in a back and forth match with Ricardo Almeida in the final.
11 - Jeff Monson - 1999 Abu Dhabi - 0% Submission Rate
Couldn't find any video on this performance, so going entirely off the results in the bracket. Incredible run for Monson here, defeating Roberto Traven, Rigan Machado, and Saulo Ribeiro to take gold. I didn't find the video for this one, but the ADCC bracket has all the matches going until the end of regulation. Worth noting that he took out Traven in the quarters, who went on to win the absolute that year.
---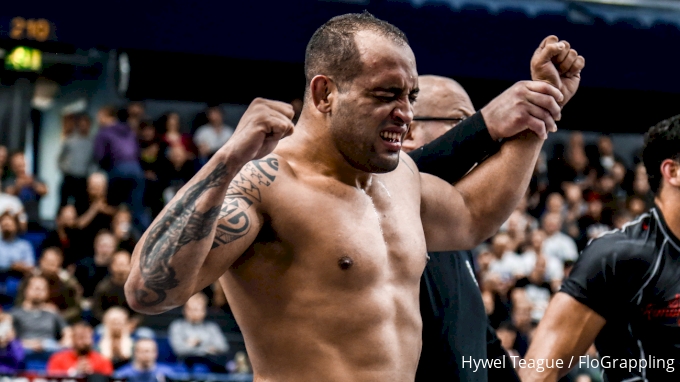 10 - Yuri Simoes - 2017 Espoo - 0% Submission Rate
This was Yuri's second ADCC title, after winning at 88kg in 2015. He hit a single leg to win 2-0 in the opening round, then went to a referee decision after overtime with Mike Perez. A back take on Jackson Souza got him the 3-0 win in the semi, and a late takedown made it a 2-0 win over Felipe Pena in the final.
One of five athletes who have won ADCC at 99kg with no subs, you could switch this with some of the others behind him and it wouldn't make a difference. Like Monson, Yuri beat the year's absolute champ when he took out Preguica in the 99kg final.
---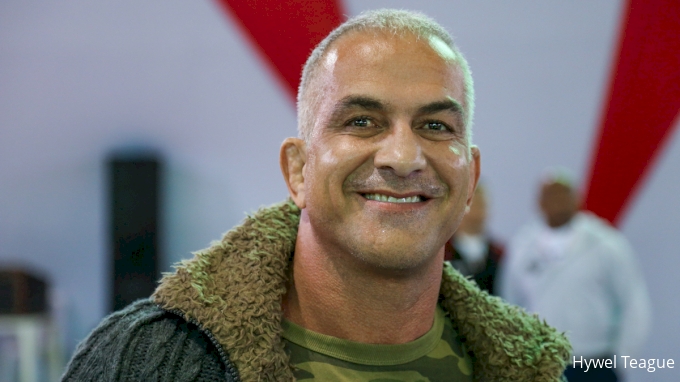 9 - Mario Sperry - 1998 Abu Dhabi - 50% Submission Rate
1998 champs have taken a big hit in the previous rankings based on level of difficulty, and for good reason. Sperry's first two opponents are clearly not very high-level submission grapplers. He is helped in these rankings by a string of underwhelming performances at this weight in later years.
Sperry didn't have much trouble with the competition in '98. After a ref decision over an opponent wearing a wrestling singlet in shoes in the first round, he went on to win by submission in his next two matches. He won the final by points, passing the guard of Ricardo Almeida to secure the first-ever gold medal at 99kg.
---
8 - Alexandre Ribeiro - 2009 Barcelona - 25% Submission Rate
This was Xande's second ADCC title, after also winning this weight in 2007.
Xande had a close one in the first round here against Ilir Latifi, but came out in the quarters and won by armbar against Radek Turek. In the semis, he took the back of Vinny Magalhaes in overtime to win 3-0. His final against two-time All-American wrestler Jerry Rinaldi was a close one, but a sweep sealed the deal for Xande.
Great performance, took out an ADCC champ in Vinny, but the opponent in the final of Jerry RInaldi is not quite the same level of difficulty as some of these other champs.
---
7 - Joao Assis - 2013 Beijing - 25% Submission Rate
People forget how dominant Joao Assis was in 2013, with only one sub but outscoring his opponents 17-0 in his other three matches. He won 9-0 and 3-0 from backtakes in the opening two matches, and heelhooked Leo Nogueira in the semis. He completely controlled returning champ Lister in the final, with a sweep and back take getting him the 5-0 win.
---
6 - Ricardo Arona - 2000 Abu Dhabi - 0% Submission Rate
BJJ Heroes has his first-round win over Kanehara listed as a kneebar, but I rewatched the finish over and over again to be sure and there is no submission. Time simply expires while Arona is on top of half guard.
Then there is the collar tie/slap incident with ADCC champ Kareem Barkalaev in the second round. In the semis, he ended up out wrestling UFC champ Tito Ortiz in overtime. While technically close on the scoreboard, Arona completely dominated the first half of the final before points against ADCC champ Jeff Monson.
---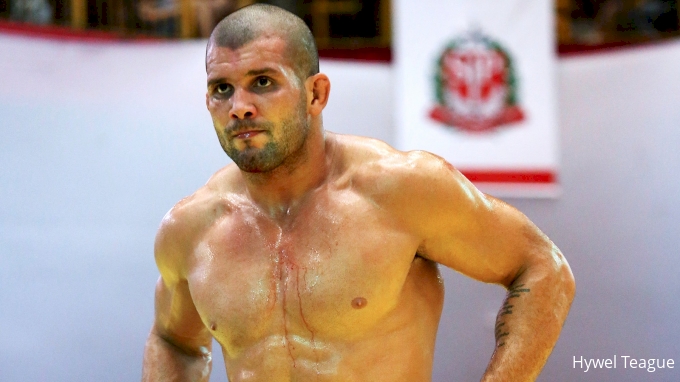 5 - Rodolfo Vieira - 2015 Sao Paulo - 50% Submission Rate
Rodolfo came out guns blazing in 2015, getting a takedown, guard pass, and mount on both of his first two opponents before submitting them. He then defeated two ADCC champs in his next two matches. In the semi, he took the back of two-time champ Xande Ribeiro. A bunch of near takedowns got him the decision win over 2017 absolute champion Felipe Pena after overtime.
This is the first place in these rankings where the athlete was truly dominant. From here on out, it's all ridiculous performances.
---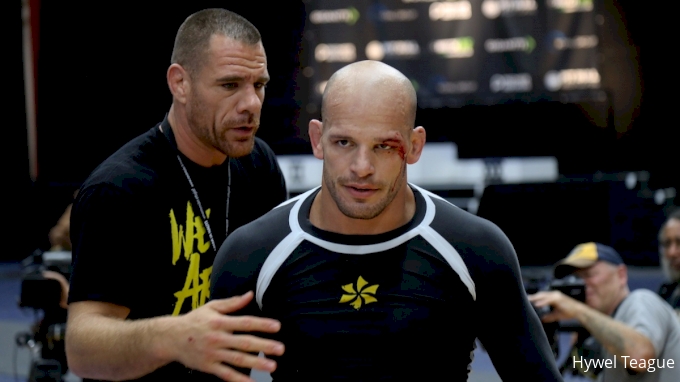 4 - Alexandre Ribeiro - 2007 Trenton - 50% Submission Rate
Xande's first of back-to-back titles in this division. He defeated ADCC absolute champs in both the semis and final this year, a really remarkable level of difficulty compared to other years.
Xande got his two subs in the opening two rounds in 2007. Up next he took out Robert Drysdale in the semifinal, and Braulio Estima in the final. Drsydale won the absolute this year, and Braulio two years later in Barcelona.
---
3 - Dean Lister - 2011 Nottingham - 75% Submission Rate
Dean Lister is an ADCC legend, winning his weight here eight years after winning the absolute division in Sao Paulo.
Lister had a tough first-round match in 2011, winning with a bodylock takedown on Augusto Ferrari in overtime. After that, he hit three straight inside heelhooks to take gold, including on ADCC champs in the semi and final. Lister made quick work of 2015 champ Rodolfo Vieira in the semifinal, and also finished 2013 champ Joao Assis in the final.
---
This is where the real debate began for me. While Roger technically had a 100% submission rate, one of those was Cacareco giving up after 30 minutes between the overtime rounds. He also went to overtime with Xande.
Gordon looked untouchable in Anaheim. He had one less sub than Roger, but never looked to be on the same level of his competition. I strongly considered giving Gordon the nod here based on pure dominance.
The deciding factor for me in this close decision was the level of difficulty. Roger subbed Xande Ribeiro, who would go on to win this division in the next two ADCCs. Maybe time will change this, but as of right now I'm not putting wins over Hulk or Trator on that level.
---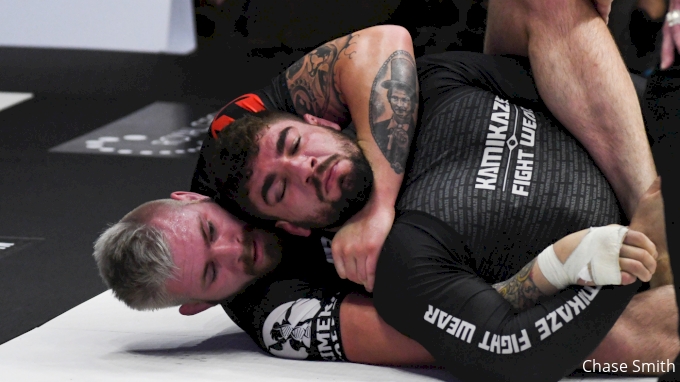 2 - Gordon Ryan - 2019 Anaheim - 75% Submission Rate
Three RNCs got Gordon the gold here, after taking first at 88kg in 2017. His first two matches took less than 10 minutes combined to get the finish. In the semi he secured a late back take to defeat Hulk 3-0, then a one-armed RNC finished Trator in the final.
Gordon was toying with people for the most part in this division. The Hulk match went to the end of regulation and a points win, but Gordon was never in danger in that match.
Watch: Gordon Ryan ADCC Supercut
---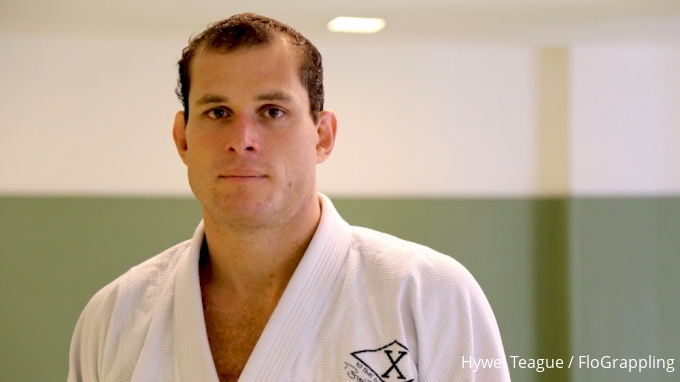 1 - Roger Gracie - 2005 Los Angeles - 100% Submission Rate
Roger got three of his four subs here from actual submission holds, with Cacareco submitting to exhaustion after the first overtime period in the final. He tapped two-time ADCC champ Xande Ribeiro with an RNC in overtime, and made quick work of Eduardo Telles (armbar) and Justin Garcia (RNC) in the opening rounds.
2005 ADCC in Los Angeles was an epic one. At 66kg I had Leo Vieira's title ranked fourth, at 77kg I had Marcelo Garcia's title sixth, Jacare at 88kg came in third and now Roger taking the top spot at 99kg. What a year.