WNO: Gordon Ryan vs Matheus Diniz
Official WNO: Gordon Ryan vs Matheus Diniz Event Preview
Official WNO: Gordon Ryan vs Matheus Diniz Event Preview
The biggest card of the year, and maybe of all time, goes down on October 2nd!
Sep 22, 2020
by Michael Sears
Unlock this article, live events, and more with a subscription!
Get Started
Already a subscriber? Log In
Who's Number One (WNO) returns on Friday, October 2nd, for the biggest event of 2020, and quite possibly the biggest event of all time. Named after its main event, WNO: Gordon Ryan vs Matheus Diniz will showcase the best no-gi competitors in the game using submission only rules.
We have eight matches in total on the event, with the first seven being 15 minutes long, followed by a 30-minute main event. We are just a few days away, here is your official WNO: Gordon Ryan vs Matheus Diniz Event Preview -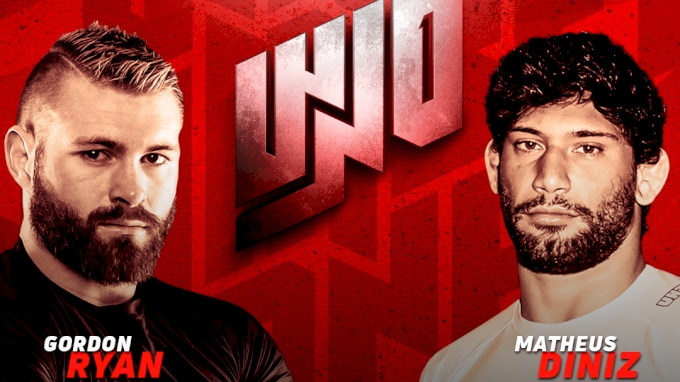 Gordon Ryan (#1 P4P and 99kg) vs Matheus Diniz (#1 88kg)
Gordon Ryan
Age: 25
Height: 6'2
Country: USA
Team: Renzo Gracie
Matheus Diniz
Age: 27
Height: 5'11
Country: BRA
Team: Alliance Marcelo Garcia
This is it: ADCC champ vs ADCC champ, #1 at 99kg and P4P vs #1 at 88kg. This match is for the top P4P spot in no-gi grappling, and this is surprisingly the first meeting between the two.
Gordon should have a considerable size advantage, but Matheus is a very strong 88kg and I wouldn't expect Gordon to manhandle him physically. The question in this match will be can Gordon achieve what he teammate Craig Jones could not in the ADCC final, get through the conservative tactical game of Matheus and achieve the submission.
This is a crosstown rivalry in Manhattan, with Gordon training out of Renzo Gracie and Matheus training out of Marcelo Garcia. Matheus has two wins each over Gordon's teammates Craig Jones and Garry Tonon, and came up learning from one of the butterfly and single leg x-guard innovators in Marcelo Garcia, two of the positions commonly used by Gordon.
But this is Gordon Ryan; he is a heavy favorite against anyone in the game at this point. Matheus deserves credit for stepping up and taking the match alone, a risk that many of his contemporaries have no interest in taking.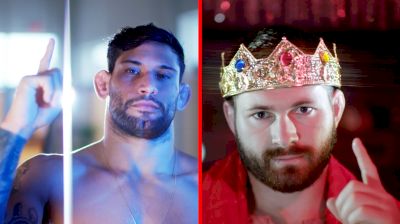 Unlock this video, live events, and more with a subscription!
Get Started
Already a subscriber? Log In
---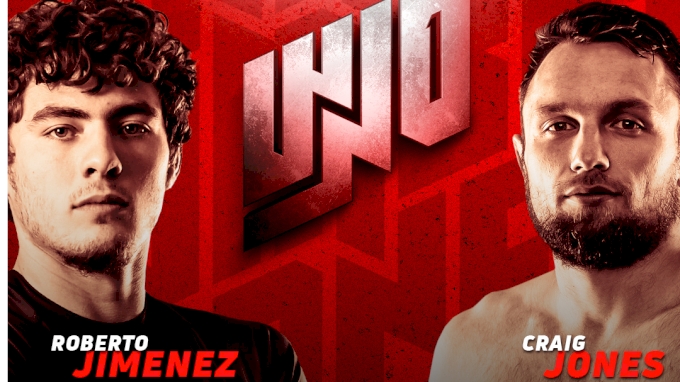 Roberto Jimenez (#4 88kg) vs Craig Jones (#3 88kg)
Roberto Jimenez
Age: 20
Height: 6'0
Country: ECU
Team: Studio 76
Craig Jones
Age: 29
Height: 6'0
Country: AUS
Team: Renzo Gracie
I'm not sure you can dream up a matchup with a better guarantee for nonstop action than this one. Roberto has a 74% submission rate in his victories compared to 82% for Craig. If this match somehow makes it 15 minutes, expect a fight of the year contender.
Craig is used to having to try and figure out how to get his opponent to engage, almost chasing them around the mat in some matches, he should not have that problem with Roberto. Roberto only knows one speed, and I think we might see Craig on the defensive to start thing, almost like a counterpunching style for grappling.
This should probably be a matchup of Craig's heelhooks against Roberto's back attacks. Roberto keeps a high pace and can get reckless, he needs to be careful not to fall into a trap with Craig, and Craig needs to stay away from the scrambles that Roberto thrives in.
Watch: John Danaher on Craig Jones vs Roberto Jimenez
---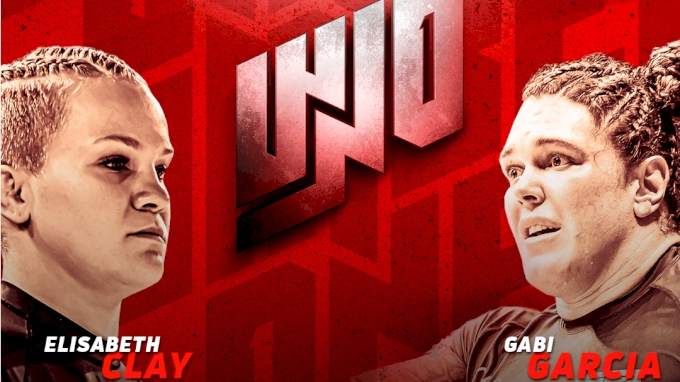 Elisabeth Clay (#3 over 62kg) vs Gabi Garcia (#1 over 62kg)
Elisabeth Clay
Age: 20
Height: 5'4
Country: USA
Team: Ares
Gabi Garcia
Age: 34
Height: 6'2
Country: BRA
Team: Alliance
This is the ultimate underdog matchup, with the up-and-coming Elisabeth Clay matched up with one of the most dominant female grapplers in history. Already a four-time ADCC champion, and gunning for a record fifth ADCC title in 2021, Gabi Garcia has been unstoppable in this weight division for years.
Gabi is basically the female version of Gordon; there aren't many matches left that make sense for her, and she is not a match that anyone is asking for. That doesn't include Elisabeth Clay, however, who made the request for a Gabi match onstage after her submission of the night gogoplata at our last WNO.
Elisabeth is on a roll, with four wins in the COVID era, including a heelhook win over Luiza Monteiro, but she has never faced a challenge like this before. While Gabi is no doubt a heavy favorite to win this match, even in a loss Elisabeth would get a first look at the athlete she no doubt would have to get through if she wants gold at ADCC 2021.
---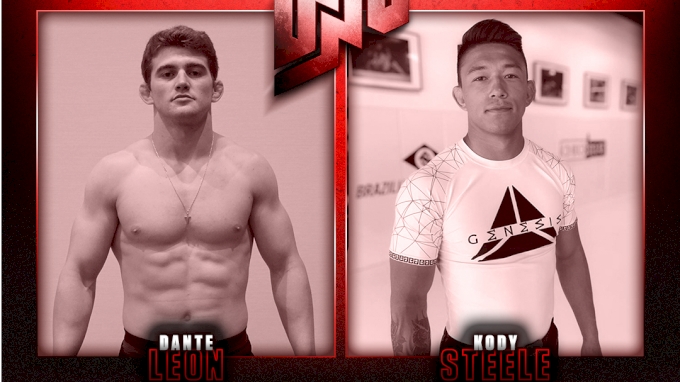 Dante Leon (#4 77kg) vs Kody Steele
Dante Leon
Age: 25
Height: 5'8
Country: CAN
Team: GF Team
Kody Steele
Age: 25
Height: 5'9
Country: USA
Team: Checkmat
Kody is coming in as a replacement for Gilbert "Durinho" Burns, who has an upcoming UFC title fight with Kamaru Usman in December. This matchup is pretty similar stylistically to Dante vs Gilbert, though, and should be a scrap from start to finish.
While Kody is not currently ranked at 77kg, he is certainly on the level and has some big wins in his career, like over DJ Jackson. Dante would be the biggest win of his career, however, and a big statement heading into his campaign to qualify for ADCC 2021.
Since his breakout performance at ADCC 2019, Dante has kept on rolling in the 77kg division. He has recent wins over Renato Canuto, Isaque Bahiense, Johnny Tama, and Tye Ruotolo plus a gold medal at 2019 No-Gi Worlds.
This match is guaranteed fireworks, Dante's match against Garry Tonon at WNO is a certain match of the year contender.
---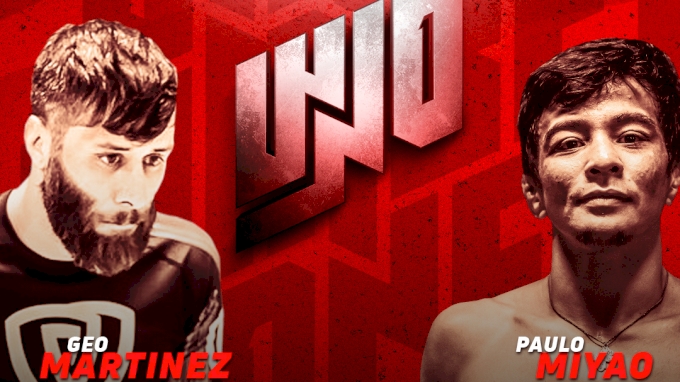 Geo Martinez (#13 66kg) vs Paulo Miyao (#6 66kg)
Geovanny Martinez
Age: 33
Height: 5'9
Country: USA
Team: 10th Planet
Paulo Miyao
Age: 29
Height: 5'7
Country: BRA
Team: PSPLB Cicero Costha
This will be the third meeting between these two, with Paulo winning by points at ADCC 2017 and at KASAI. They have not fought since 2018 though. Both are also coming off extended breaks from competition, with this being the first match of 2020 for both competitors.
While Paulo holds the 2-0 record over Geo, many people seem to think that submission only rules will work in the favor of the 10th Planet athlete, who has struggled to score points against Paulo in the past. Paulo is difficult to submit, though; in fact, he has never been submitted in 220 matches at black belt. Speaking of that ridiculous amount of matches in Paulo's career, he is sitting at 199 wins and can break into the 200 club with a win at WNO.
---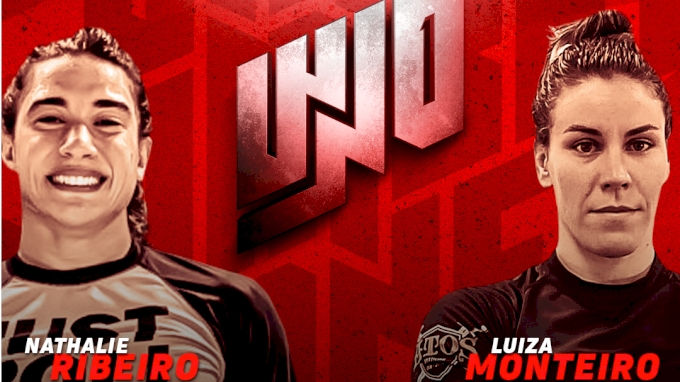 Nathalie Ribeiro (#6 at 62kg) vs Luiza Monteiro (#10 at 62kg)
Nathalie Ribeiro
Age: 27
Height: 5'5
Country: BRA
Team: Checkmat
Luiza Monteiro
Age: 31
Height: 5'5
Country: BRA
Team: Atos
This is a matchup of two veterans in the black belt division, both women are actually No-Gi World champions as well. They have met in one competition before, with Luiza winning by points in a gi match.
Both women should be considered contenders in the women's under 60kg division at ADCC 2021, should they qualify. That division has no Gabi Garcia dominating the category, no woman has repeated at 60kg since Kyra Gracie in 2005 and 2007.
---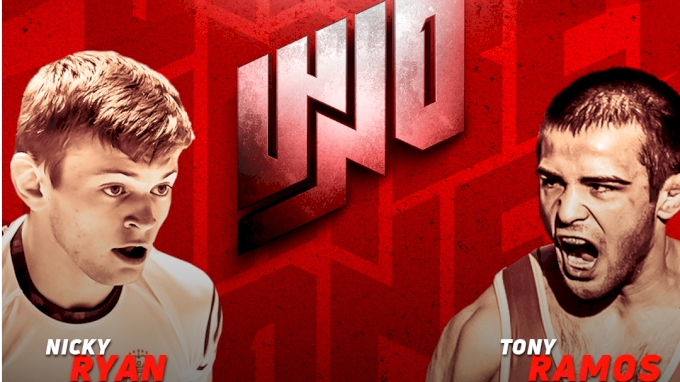 Nicky Ryan (#13 at 77kg) vs Tony Ramos (NCAA champion wrestler)
Nicky Ryan
Age: 19
Height: 5'8
Country: USA
Team: Renzo Gracie
Tony Ramos
Age: 29
Height: 5'4
Country: USA
Team: University of North Carolina
Maybe the most intriguing match on the card, as NCAA champion Tony Ramos meets prodigal member of the DDS, Nicky Ryan. Ramos won his NCAA title back in 2014 at 133 lbs while at the University of Iowa, and currently coaches at the University of North Carolina.
Nicky of course has to be the heavy favorite here, as Tony has no jiu-jitsu or submission grappling competition experience and Nicky is a two-time ADCC veteran. Tony is no ordinary wrestler, though: the two-time Team USA member is a world-class athlete and is about as good as it gets if you want an American wrestler to take on a jiu-jitsu specialist.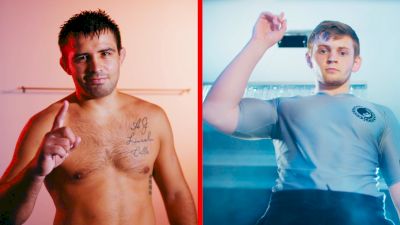 Unlock this video, live events, and more with a subscription!
Get Started
Already a subscriber? Log In
---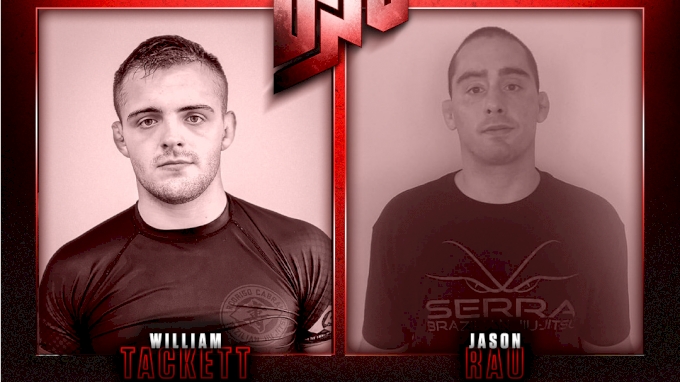 William Tackett (#9 77kg) vs Jason Rau
William Tackett
Age: 19
Height: 5'10
Country: USA
Team: Checkmat
Jason Rau
Age: 30
Height: 5'11
Country: USA
Team: Renzo Gracie
This is a rematch of a previous ADCC Trials match, in which Tackett won by points over Rau. Tackett is one of the most heralded prospects in the game today; his star is rising fast and at 20 years old is considered one of the young grapplers most likely to challenge for an ADCC title in the future.
Standing in his way is Jason Rau, a member of the Renzo Gracie/Danaher Death Squad crew who trains primarily out of the Matt Serra academy. Both of these athletes will no doubt be vying for the ADCC spot at the North American trials next year, and this could be a potential preview of a trials final.
---