2020 IBJJF Pan No-Gi Championship
The Most Popular Submissions At IBJJF No-Gi Pans | Grappling By The Numbers
The Most Popular Submissions At IBJJF No-Gi Pans | Grappling By The Numbers
Leglocks will be legal in 2021, but we're already seeing a shift in the no-gi submission game. And one of jiu-jitsu's most iconic positions is suffering.
Dec 2, 2020
by Corey Stockton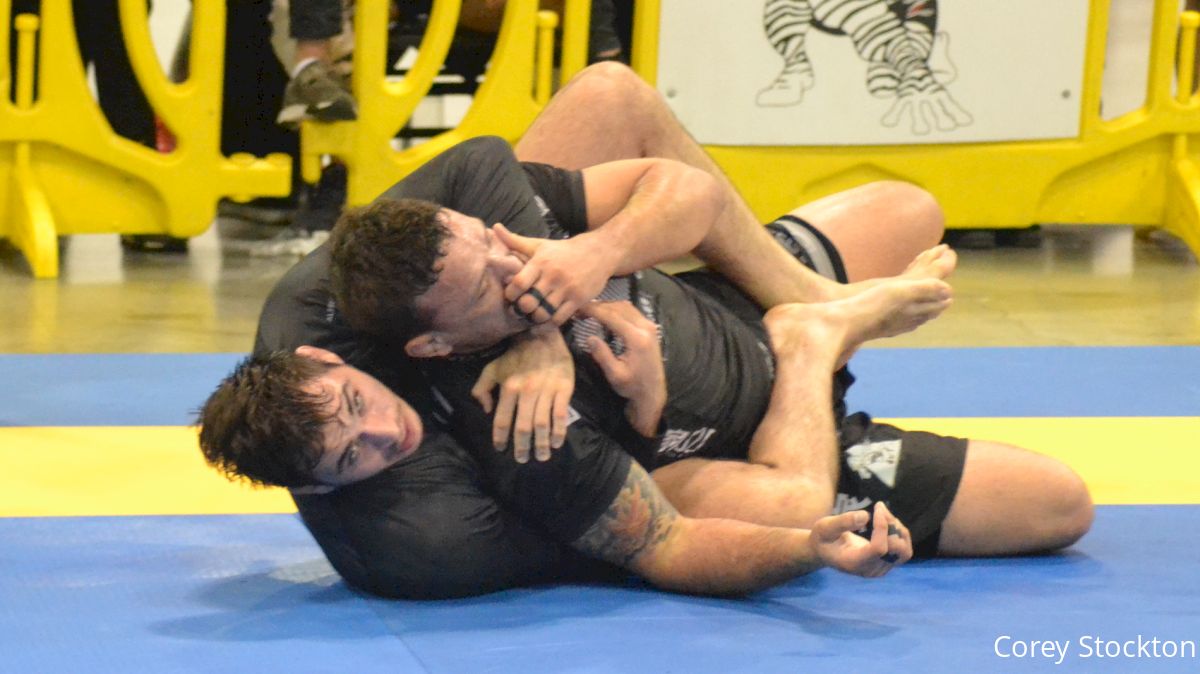 Unlock this article, live events, and more with a subscription!
Get Started
Already a subscriber? Log In
If the 2020 IBJJF Pan No-Gi Championships is any indication, chokes are the most highly-favored submission type among grapplers in the IBJJF no-gi format. But that could soon change.
No-Gi Pans has entered the history books as the last major IBJJF no-gi tournament before the federation makes a significant change to the ruleset. Starting in January, the IBJJF will allow adult brown and black belt competitors to attack with heel hooks and to apply reaping techniques.
While the introduction of heel hooks could drastically increase the number of submission victories in a black belt division, it remains to be seen whether the leg lock will entirely overshadow other popular submissions.
Of the 94 black belt matches at No-Gi Pans, 42-percent of them ended in submission. Competitors finished with chokes at more than twice the rate of all other joint locks combined.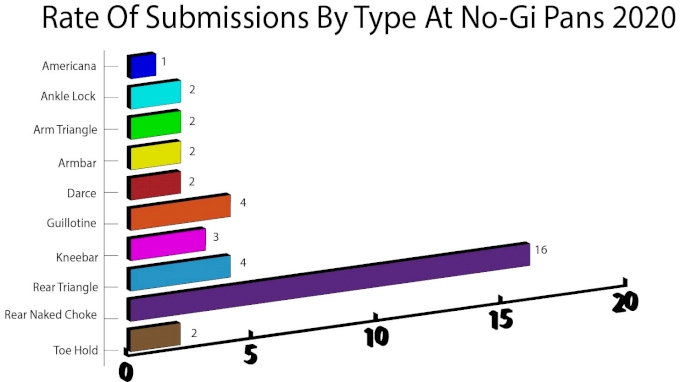 ---
The Rear Naked Choke Is Still King
Rear naked chokes accounted for more than 40-percent of all successful submissions across the black belt divisions. Three athletes each earned more than one choke from the back. Giancarlo Bodoni secured two in the heavyweight division. Featherweight Gabriel Sousa locked up two of his own. And Lucas "Hulk" Barbosa choked Valdir Araujo in both the heavyweight and open weight divisions.
---
There Are Many Ways To Finish From Back Control
Aside from the rear naked choke, two other submissions were exceedingly popular at No-Gi Pans. Kaynan Duarte finished four of his five opponents with a triangle from back control, and was the only competitor to use that submission. Guillotines were the other highest-frequency attack. Four different competitors successfully applied guillotines. Two got hold of their opponent's neck in a standing exchange, while the other two secured the choke on amid passing attempts.
Watch: Kaynan Duarte's No-Gi Pans Reverse Triangle Highlight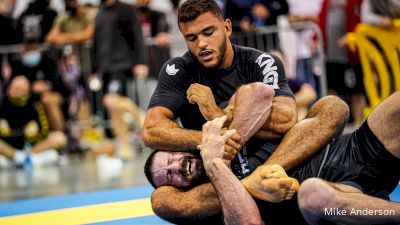 ---
50-50 Is Already A Budding Leglock Threat
The introduction of heel hooks is likely to render 50-50 a much more dangerous position. Until now, competitors have treated the position as something of a safe haven, slowing down guard passers while staying relatively safe from leglocks. But some savvy submission hunters have already developed methods to go on offense while inside the 50-50 guard. Of the seven successful leglocks executed at No-Gi Pans, five of them came from 50-50. Those five include two toe holds, two knee bars and an ankle lock.
Watch: Nathalie Ribeiro Kneebars Meagan Curran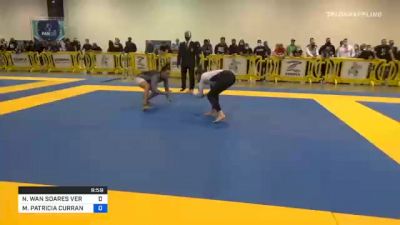 Unlock this video, live events, and more with a subscription!
Get Started
Already a subscriber? Log In
---
The Guard Is Dead..?
Leglocks were the only submissions at No-Gi Pans to be initiated from a guard position– every other submission came from a dominant position or a standing exchange.
No competitor successfully applied a triangle, kimura, or armbar from the guard.
In fact, only three armlocks hit their mark from any position: one americana and two armbars.
When heel hooks hit the scene, we could see an uptick of upper body submissions from the guard. Passers weary against risking their legs may pass with a lower posture, opting to expose their torso to attack in favor of their legs.
---
That's Not Allowed, Yet
Only one competitor was disqualified at No-Gi Pans. The disqualification was due to a violation for improperly attacking his opponent's leg. While American Nationals No-Gi is still upcoming, this could be the last time an adult black belt competitor will be penalized for a leg attack in a no-gi tournament.