Fight to Win 162
Grappling Bulletin: A Landmark Moment For Women's Grappling
Grappling Bulletin: A Landmark Moment For Women's Grappling
This week marks the start of a new era for FloGrappling as we debut the first episode of the Grappling Bulletin podcast!
Feb 1, 2021
by Hywel Teague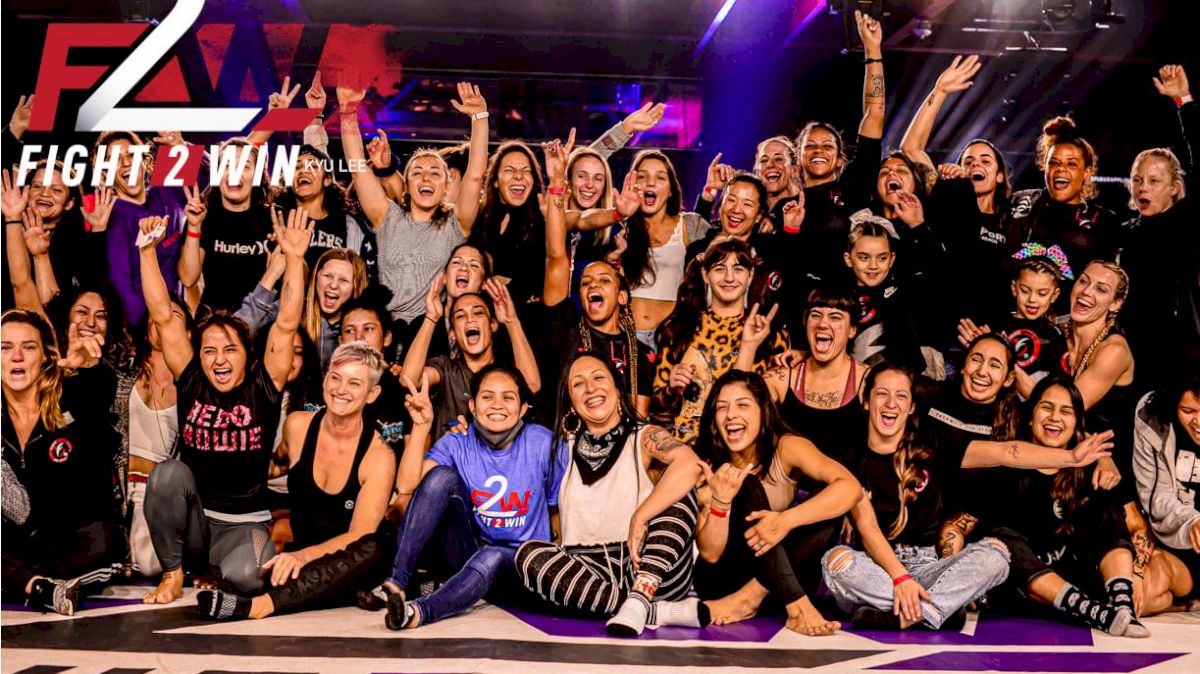 This week marks the start of a new era for Grappling Bulletin. Every Monday morning we will publish a new and improved news and recap article like you're used to, and at 4:30pm Central Time we'll debut the first episode of the Grappling Bulletin podcast! You can watch it live on the FloGrappling homepage and app as well as on YouTube and Facebook.
On with the round-up of this week's biggest stories, starting with a watershed moment for women's grappling.
Fight To Win Hosts First All-Female Grappling Event
It may not be the first ever all-female grappling event but it was certainly the biggest! Fight to Win showcased over 45 matches featuring grapplers from blue to black belt. The early part of the event saw prospects getting experience of competing under the bright lights before the big name black belts headlined the show.
There were no less than six black belt world champions toward the top of the card, but that's not the only remarkable thing about this event. Not only were the competitors all women, but so were the referees, the judges and even the commentary team.
There were many notable matches and we've selected some of the standout moments here, but if you're short on time here's a quick rundown of the biggest moments:
Rafaela Guedes beat Ana Carolina Vieira via decision in the main event to take the 155lb no-gi title. This marks another huge result for Guedes, who only entered the black belt ranks in the September of 2020. Since then she's took double gold at both Pans (gi and no-gi), was part of the winning Atos team at Subversiv, and has claimed wins over Elisabeth Clay and Ana Carolina Vieira in submission-only matches. That's incredible for four months at black belt.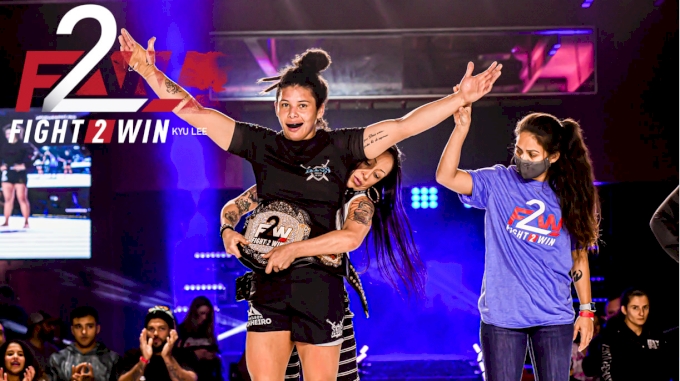 The match with Vieira was not without controversy though; Vieira was furious after Guedes ran her off the stage during a takedown attempt. Luckily nobody was hurt and the match continued without incident. Guedes' coach Angelica Galvao insists it was not on purpose, calling it "unfortunate" and "heat of the moment". Either way it could be the start of a powerful rivalry between three-time world champ Vieira and the surging Guedes.
Luanna Alzuguir and Hannette Staack are two of the best-known veterans of women's grappling. Both are ADCC champs and they also share no less than five IBJJF World Championship gold medals. Staack is 41 and Alzuguir is 35, but they went out and put on a dynamic display of jiu-jitsu that should inspire women of all ages. It was a back and forth match that Alzuguir took via a close decision.
Other notable results included:
Amanda "Tubby" Alequin def Nathalie Ribeiro via decision to becomes the 135lb nogi champ – watch video
Talita Alencar def Gabi McComb via split decision and retained the 125lb title– watch video
Full Results can be found here.
---
BJJ Stars: Yuri Simoes Replaces Mahamed Aly
Brazil's biggest superfight event takes place on Feb 6 (and you can watch it here on FloGrappling). There will be four world champions in this heavyweight bracket with Lucas Barbosa, Felipe Pena, Nicholas Meregali and Erberth Santos among the eight names.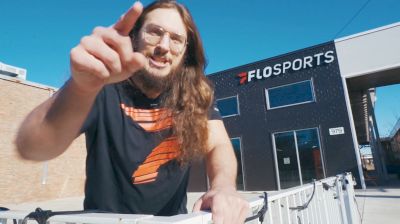 Unlock this video, live events, and more with a subscription!
Get Started
Already a subscriber? Log In
Mahamed Aly was scheduled to compete but had to withdraw but he will be replaced by Yuri Simoes, who returns to the gi for the first time since October 2018. Simoes has focused exclusively on no-gi since that time and made his MMA debut in 2020 fighting on ONE Championship. It'll be interesting to see how Simoes handles a return to the gi after 28 months away.
Watch it on Saturday Feb 6 right here on FloGrappling. It also features Roberto Jimenez vs Isaque Bahiense and Leandro Lo vs Gustavo Batista.
Check out Riccardo Ammendolia's excellent breakdown of Leandro's unconventional double leg takedown.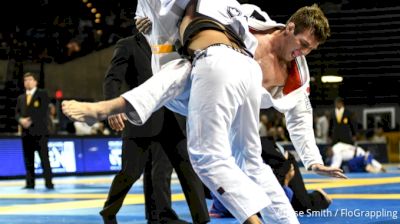 ---
Performance Of The Week
Erin Harpe put on a stellar performance at Fight to Win 162 with a solid decision win against Maggie Grindatti. The jiu-jitsu black belt is 2-0 in MMA and this is the first time we've seen her on the pro grappling scene. Let's hope she sticks around.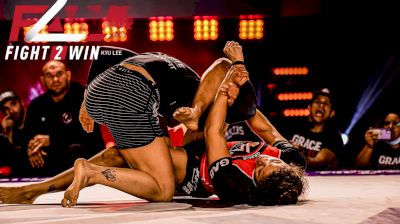 ---
In-Fighting Among The Gracie Family Is Nothing New
Ralph Gracie presented himself last week for a six-month jail sentence stemming from a December 2019 assault against Gracie Barra black belt Flavio Almeida. Whatever the reasons for the dispute, it highlighted there are deep divisions between various sections of the gigantic Gracie clan. Renzo and Ralph's origins go back to the original Gracie Barra gym in Rio de Janeiro but they long went their own ways. This is far from the first time there has been a dispute between members of the family. For a crash course on the topic we brought in Robert Drysdale to help explain.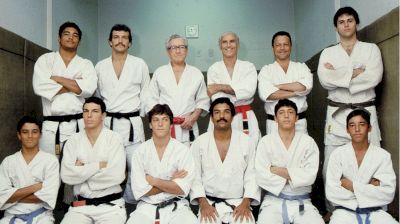 ---
What We're Watching
Ryan Gracie passed away in 2007 leaving behind a six-year-old son, Rayron. A controversial figure with a complicated legacy, the brother of Renzo and Ralph was known to be volatile and violent. For Rayron he was simply "dad". Now 19 years old, Rayron Gracie is following in his family's footsteps and making his way in the world of fighting. The touching short film "Letters To My Father" describes their relationship prior to Ryan's death and shows an unseen side to the notorious fighter's personality unseen outside of his immediate family.
---
Upcoming Events on FloGrappling
Who's Number One goes down on Feb 26 and we've assembled some crazy talent grapplers for another evening of no-gi action. Announced matches include:
Craig Jones vs Ronaldo Junior
Nicky Ryan vs Roberto Jimenez
Gabi Garcia vs Nathiely de Jesus
And we'll announce some more amazing matches very soon. This event will mark another chapter in the ongoing Atos vs DDS saga, which we explain here.