2021 BJJ STARS V: Heavyweight Grand Prix
Grappling Bulletin: Felipe Pena Wins Brazil's Biggest Pro Jiu-Jitsu Event
Grappling Bulletin: Felipe Pena Wins Brazil's Biggest Pro Jiu-Jitsu Event
Felipe Pena cruised to victory at the BJJ Stars Heavyweight Grand Prix but it was a night of surprises and upsets. Find out what you need to know.
Feb 8, 2021
by Hywel Teague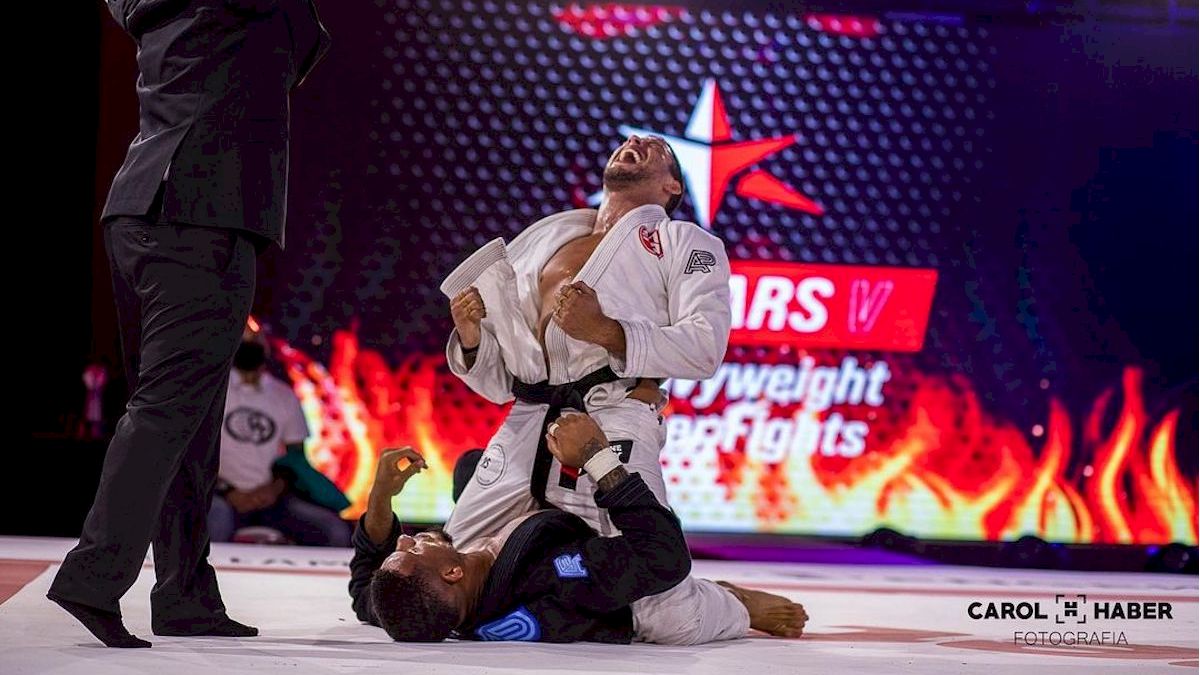 Felipe Pena cruised to victory at the BJJ Stars Heavyweight Grand Prix but it was a night of surprises and upsets. Find out what you need to know in this week's Grappling Bulletin. Don't forget to watch the live Grappling Bulletin show at 4:30pm CT on the FloGrappling site, app, YouTube channel and Facebook pages.
Pena takes BJJ Stars trophy
Memories are short in jiu-jitsu and it's easy to forget just how incredible Felipe Pena is. The two-time IBJJF World champion (2018 and 2019) only had 11 matches in 2019 and just one match in 2020. Maybe the long stretches of time where he was off the competition scene or his loss at ADCC tricked people into thinking he was less relevant. This is absolutely not the case, and Pena showed just how good he is with a smooth run through a stacked bracket at the BJJ Stars Heavyweight Grand Prix.
Pena's last match was a non-started against Erberth Santos at BJJ Bet, one of those too-frequent cases of Santos giving up mid-match while in a disadvantageous position. We saw so little of Pena's game in this event, it was hard to assess how he would fare as we headed into the 8-man bracket. Pena was placed as second favorite behind Nicholas Meregali by the oddsmakers. His capacity to win was not in doubt, but his success would depend on how the bracket played out.
After the draw on the Friday before the event we could plot a path to the final for Preguica. He was placed on the opposite side of the bracket to Meregali and Lucas "Hulk" Barbosa and on the same side as Erberth. His first round was Luiz Panza, while his semi would be either Erberth or Erich Munis.
Pena dealt with Panza's tricky leg-focused game and launched an attack in the latter part of the match and caught the Checkmat in a guillotine choke. One down, two to go.
You never know which Erberth Santos is going to show up, and the version we saw at BJJ Stars was one of the best we've seen in a long time. Rookie black belt Erich Munis is one of the rising stars to watch in 2021, and he calmly and deftly handled Santos to win via points. Pena would have his hands full with the youngster from Alliance Dream Art, who's long legs and 50-50 game turned the match into a strategic affair, but one Pena was able to calmly navigate and win 2-2, 3-1 adv.
One the other side of the bracket a disruptive force was throwing things into disarray. GF Team rep Gutemberg Pereira was joint last in the betting odds, making him the biggest underdog. He beat two worlds champs in a row by out-scoring Nicholas Meregali fives advantages to zero and winning a decision against Lucas "Hulk" Barbosa. Two highly impressive performances that shocked both his opponents and those watching. His win against Meregali, the favorite, set the tone for the evening and he carried this momentum into the final versus Pena. But Pena had the right answers for Pereira's game.
Pena's key to winning matches versus Panza and Pereira was simple: if you invert on him, he will beat you. Against Panza, it led to a submission. Pena scored two points via a sweep against Pereira but it was countering a berimbolo that allowed Pena to lock Pereira into a bad position he was unable to escape from, therefore killing any chance of scoring back on him and winning the match. A calculated performance indeed, and one that serves to remind the world just how good Felipe Pena is.
Pena was ranked at #4 in the FloGrappling heavyweight rankings, this win should propel him higher and could even put him on the pound-for-pound ranking, too.
Catch up on the replays from BJJ Stars here
---
Representation Matters In Grappling
None of us on the FloGrappling team are particularly qualified to speak on the topic of representation or diversity in jiu-jitsu. We simply don't fit the demographic, and anything we could say would not be authentic based on our background and life experiences.
The best thing to do is give a voice to members of the Black community and allow them to share their experiences and help us understand what it's like to be Black in the world of grappling. Aside from being an IBJJF World No-Gi champion, Tim Spriggs of Team Lloyd Irvin is one of the most eloquent and thoughtful athletes in the sport. Hear what he had to say.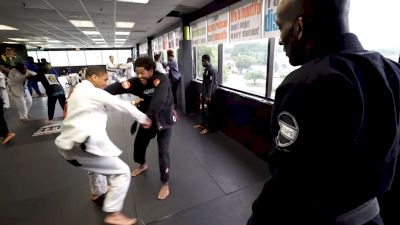 ---
Performance Of The Week
Gutemberg Pereira earned the Performance of the Week with an impressive display of pressure passing versus the very dangerous Nicholas Meregali at BJJ Stars.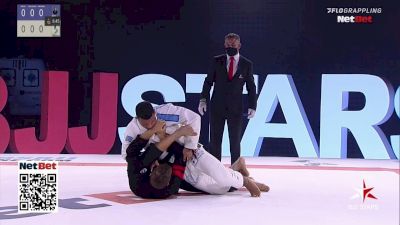 ---
Coming up
We've got a team on the ground right now in Puerto Rico filming with the Danaher Death Squad ahead of WNO: Craig Jones vs Ronaldo Junior on Feb 26. Expect some great training, interview and behind the scenes videos coming soon.
---
Upcoming Events on FloGrappling
Returning to Texas, Fight to Win will host three events in Dallas in February and we can confirm the main standout matches. Every show will have their trademark mix of grapplers from juveniles to black belt world champs.
Fight to Win 163, Feb 13
Fight to Win 164, Feb 20
Fight to Win 165, Feb 27