FloGrappling WNO: Rafael Lovato Jr. vs Gilbert Burns
Grappling Bulletin: People Are Ducking Gordon But Lining Up For Craig Jones
Grappling Bulletin: People Are Ducking Gordon But Lining Up For Craig Jones
Nobody wants to take on Gordon Ryan; they ask for poor old Craig Jones instead. In today's Grappling Bulletin we examine the reasons why this is a bad idea.
Apr 19, 2021
by Hywel Teague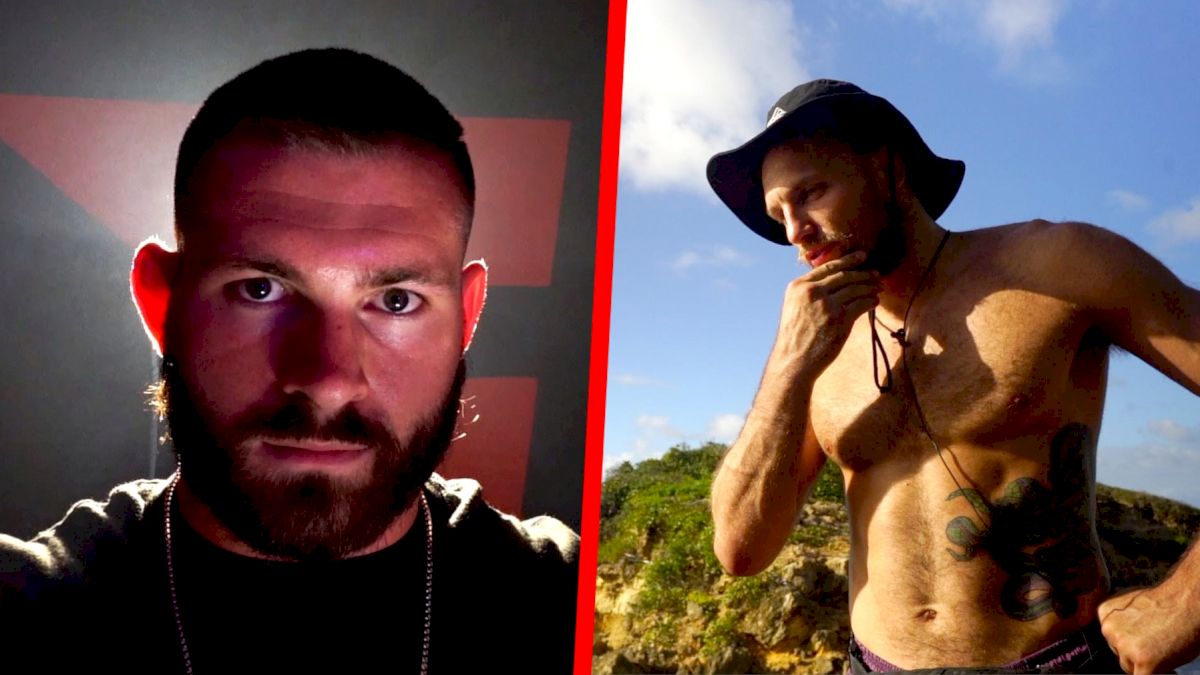 Don't forget to watch the Grappling Bulletin podcast, every Monday at 3:30pm ET. Watch it on FloGrappling.com or the app, or catch it LIVE on YouTube or Facebook.
Missed the live show? Catch up on the replays here.
---
It's no secret Gordon Ryan is a victim of his own success. You'd think that grapplers would be lining up to try and topple the #1-ranked P4P no-gi grappler in the world, but he's so dominant and so brutally efficient at submitting his opponents it's become increasing difficult to find worthy opponents willing to step up and grapple him.
In trying to set up matches for Gordon on WNO we've been met with a curious reply from more than one ranked grappler. They say they're not willing or ready to face Gordon, but they'd take a match with Craig Jones instead.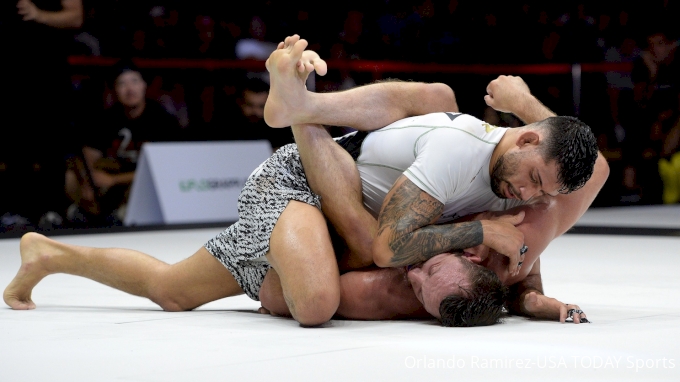 "F*** Craig Jones"
First off, I can't quite work out why people are so shy when it comes to taking a match with Gordon. Yes, he's so good he can call the submissions he's going to hit in a match prior to even stepping on a mat. That's not just supreme confidence, that's an unwavering belief in his abilities. Yes, he's big and strong and uses his physicality to great effect. But those should be challenges to get a prospective opponent amped up, not obstacles to scaring them away.
Maybe they think that losing to Gordon will hurt their image. Maybe they think they'll lose their position in the rankings, that opportunities will dry up, that fans will less of them if they lose. I call bullshit on this. Take a look at Gordon's most recent opponents: Matheus Diniz, Roberto Jimenez and Vagner Rocha. All three succumbed to Gordon's grappling skills, yet nobody thinks any less of any of them. They're all still ranked highly in their divisions (Diniz is #2 at 205lb, while Vagner and Roberto are #1 and #2 at 185lb).
If anything, all three enjoyed a boost to their images as a result of sharing the spotlight with Ryan. As the most famous and most successful no-gi grappler in the world right now, any match he is part of will get a ton more attention than anything else they could enter. A valiant performance against Gordon is like winning a major tournament, people will hold you in high regard even if you lose. Just look at Vagner, who enjoyed more support than he'd ever had before and completely turned his image around in the run-up to their match.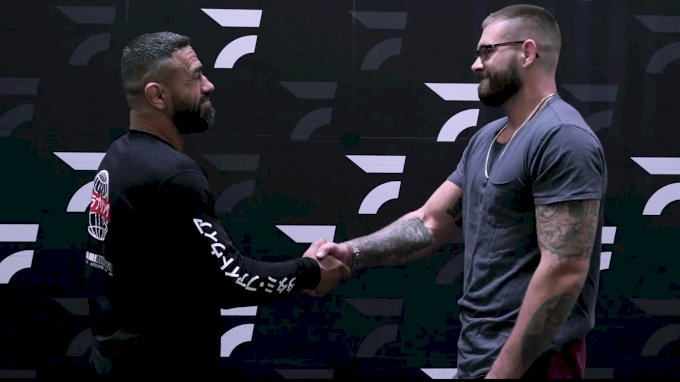 Vagner & Gordon
So where does this leave Craig Jones? I've been scratching my head over this one trying to work out if it is a great compliment or an ultimate diss that people will pass up Gordon but ask for Craig. Do they think that Craig, currently ranked #4 at 205lb, is an easier match?
Since the 2019 ADCC 88kg division final Jones has only lost twice, both times to Mason Fowler in EBI rules overtime. He's finished nine of his last 13 matches by submission, and has an 83% career finishing rate. That's not exactly an easier option.
Could it be that they see Jones not just as an easier challenge, but simply a challenge that can be won? Like an end-level boss in a video game, maybe some grapplers just don't think they have enough XP to take on the final bad guy in Gordon Ryan. Maybe Craig is just about in their reach, but if they do lose, they it's OK because it's "only" Craig Jones. While certainly famous on the no-gi scene, Gordon's wins draw far more attention and maybe they feel a loss could go unnoticed.
Discounting Craig Jones would be a costly mistake, but a greater mistake would be turning down an opportunity to tussle with the current #1 in the game. The benefits of going against Gordon are considerable: you can demand more money, you will get better media treatment and you can expect a lot more attention from the fans. Going against Gordon could turn somebody into the grappling equivalent of a household name. And if you lose, big deal. Tap, live to fight another day and come back stronger knowing that you'll never face anybody as dangerous as him.
In short, do your time, take your chance. Go the distance (if you can), get back on your feet and show you have the will not just to survive, but that you could rise up to the challenge of your rival. No guts, no glory.
---
Jiu-jitsu as practiced by the rich and famous
It's not just Keanu Reeves, there is a growing list of celebrities, entertainers and influencers who train jiu-jitsu.
You probably already know about A-listers like actors Tom Hardy and Henry Cavill, who put in work with the Royal Marines and Roger Gracie respectively. I expect you heard about singer Demi Lovato, who got her blue belt after an extensive period of one-on-one training with high-level instructors. There's actor Joel Kinnaman, who got a taste for jiu-jitsu working with the stunt crew on the set of Suicide Squad and now rolls with the likes of Kit Dale. and I'm not even going to bring up legit black belts like Guy Ritchie or Ed O'Neill.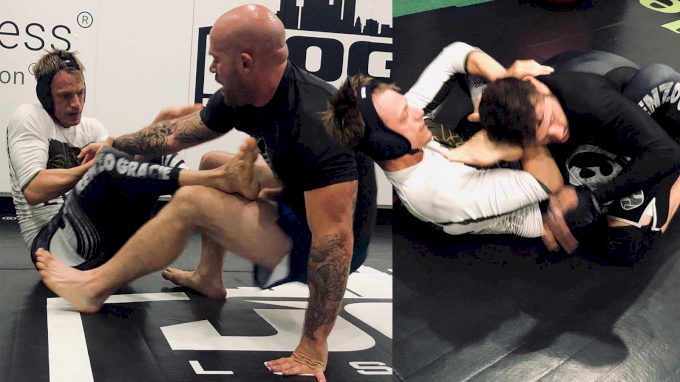 Joel Kinnaman rolling with Kit Dale and playing some rubber guard
A growing number of internet personalities are jumping onto the jiu-jitsu bandwagon, and they're bringing millions of followers with them. Within the jiu-jitsu community the best known are, of course, Joe Rogan (12.4m followers on Instagram, 10.5m on YouTube) and Jocko Willink (1.9m IG, 1.1m Youtube). Both have helped thousands of people all over the world take their first steps into jiu-jitsu gyms and onto the mats, and perhaps they also inspired other influencers to give jiu-jitsu a try.
Here are five influencers who have vlogged about their experimental experiences with jiu-jitsu.
Bradley Martyn (3.7m IG, 2.79m YouTube)
Body builder Brad Martin has a massive following in the fitness community. He's been seen on the mats a few times, most recently at Edwin Najmi's Gracie Barra school in Taraza, CA. Check out a video of them training below.
Demi Bagby (2.3m IG, 259k YouTube)
Former cheerleader turned fitness vlogger Bagby just happens to be from South California, the jiu-jitsu capital of the United States. I guess that means it was a matter of time for the hyper-energetic tumbler to give grappling a try, which she did at Fight Strong MMA in San Clemente in Orange County.
Jujimufu (1.7m IG)
You may know the "anabolic acrobat" Jujimufu, aka Jon Call, for incredible feats of strength and crazy stunts which shouldn't seem possible for a guy his size. He was challenged to try jiu-jitsu by Martins Licis, the World's Strongest Man. They got on the mats at Wreck-It in El Segundo, CA and it turns out Juji is not great at jiu-jitsu.
Andrew Henderson (1.1m IG)
Freestyle footballer Andrew Henderson isn't a soccer player as such– he's famous for ball-juggling skills, instead. Henderson started training jiu-jitsu in preparation for an MMA fight last year, which he won in less than a minute. UK-based Henderson is another Gracie Barra student.
Russell Brand 2.3m
A TV presenter-turned-Hollywood actor who starred in some major comedy movies from 2008-2012, Brand was briefly married to pop singer Katy Perry. He's now a prominent YouTuber (with over 3m subscribers) who discusses everything from politics and spirituality to conspiracy theories and, yes, jiu-jitsu. He's been training since 2016 and is a blue belt under a Roger Gracie affiliate.
Honorable mentions:
Blue belt Ronny Chieng doesn't have the most spectacular social media presence, but he does have a Netflix comedy special. Chieng was a regular on the mats at Marcelo's NYC gym before lockdown, and he even inserted a mention of omoplatas into his stand-up act.
Reality TV show personality Spencer Pratt (244k IG) is, according to some very good sources, the "toughest celebrity jiu-jitsu practitioner". A brown belt, Pratt regularly scraps with– once again– Edwin Najmi. How on earth does the kid have all these hook-ups?
Even the notorious Logan Paul (19m IG), who's brother Jake just KO'd Ben Askren, has been seen on the mats. No surprises who's gym he dropped in at.
---
Champion black belt's father undergoes groundbreaking transplant
Victor Honorio is an ultra-heavyweight black belt from GF Team known as one of the strongest and most athletic big men in jiu-jitsu. His father Jose Honorio Filho is also a black belt who owns a well-known gym in Rio de Janeiro called CT Honorio.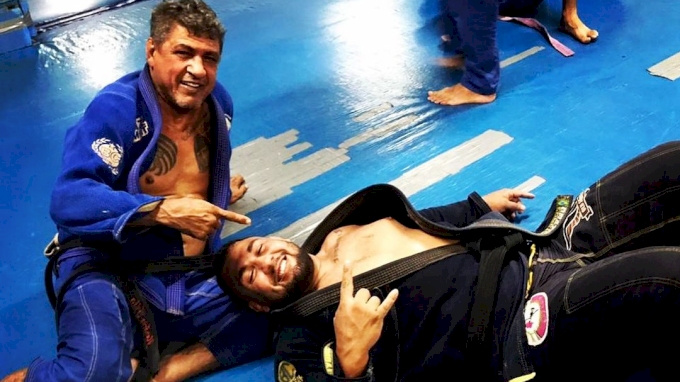 Victor Honorio (black gi) with his father
Victor's father, who is 56 years old, recently underwent an astonishing triple organ transplant, receiving a new heart, liver and kidneys all in one operation. This is the first time such a procedure has been done in Brazil, marking a historic moment for medical treatment in the South American country. The operation involved over 20 doctors and over seven surgeons working simultaneously, and the procedure took 11 hours to complete.
Jose Honorio Filho had suffered from heart problems for a decade, and it was the result of his cardiac issues that he suffered problems with his other organs. Honorio Senior only stopped training jiu-jitsu days before being admitted to hospital, and was seen pedaling on a stationary bike in his hospital room just three days after his operation!
You can see a report from Brazilian TV (in Portuguese) at this link.
---
IBJJF Houston notable results
Tainan Dalpra and Johnatha Alves continue their rise through the black belt ranks by closing out the absolute division in Houston. Alves took gold at lightweight and Dalpra won the middleweight division.
Richar Nogueira beat Josh Cisneros in the featherweight final.
Melissa Cueto took black belt double gold, winning both the medium-heavyweight division and the absolute.
Things were very different in the no-gi ranks. We expected to see new names on the podium following the change in the rules earlier this year and that's exactly what we are seeing.
Oliver Taza and Stanely Rosa returned to take gold in the middleweight and medium-heavyweight divisions, respectively.
Double gold went to Bruno Matias of Gracie Barra, who won heavyweight and absolute gold. He beat Taza in the openweight final.
Rey de Leon, aka Sting Rey, took light-featherweight gold with a single win over Henrique de Oliveira Rossi of Cicero Costha.
Jordan Holy won lightweight gold beating the very tough Luan Andrei in the final.
Diego Ramalho of ZR Team moved up to super-heavyweight and took gold.
Vedha Toscano won both the medium-heavyweight and open weight divisions with wins over Jessica Swanson and Lavinia Barbosa in the finals.
---
Move of the Week: Dirty K-guard armbar
Esdras Junior hit a very fast and very sneaky armbar from the K-guard at the IBJJF Houston Open. Don't blink.
If you're wondering "What is the K guard?", well we have just the article for you. Get up to speed with a position that is fast becoming a staple in jiu-jitsu.
---
Max Gimenis | Performance of the Week
Ultra-heavyweight Max Gimenis beat Guilherme Augusto at Fight to Win 170 via a nice combination of flexible guard play and solid passing and gets Performance of the Week.
---
Upcoming events
Friday, April 30, 2021
The full card is now available! Don't miss this one.
Main card
Apr 24, 2021
Florida local and hometown hero Vagner Rocha will take on rising star William Tackett in the main event. This no-gi match pits the #1-ranked 185lb no-gi grappler Rocha of Fight Sports against Tackett of Checkmat, who is ranked #3. Also on Fight to Win 171 are no-gi matches: