FloGrappling WNO: Rafael Lovato Jr. vs Gilbert Burns
The Stakes Are Higher For Tye Ruotolo vs His New Opponent, William Tackett
The Stakes Are Higher For Tye Ruotolo vs His New Opponent, William Tackett
Craig Jones was a low risk, high reward matchup for Tye Ruotolo. But there's far more at stake for Ruotolo with Jones' replacement, William Tackett, at WNO.
Apr 28, 2021
by Corey Stockton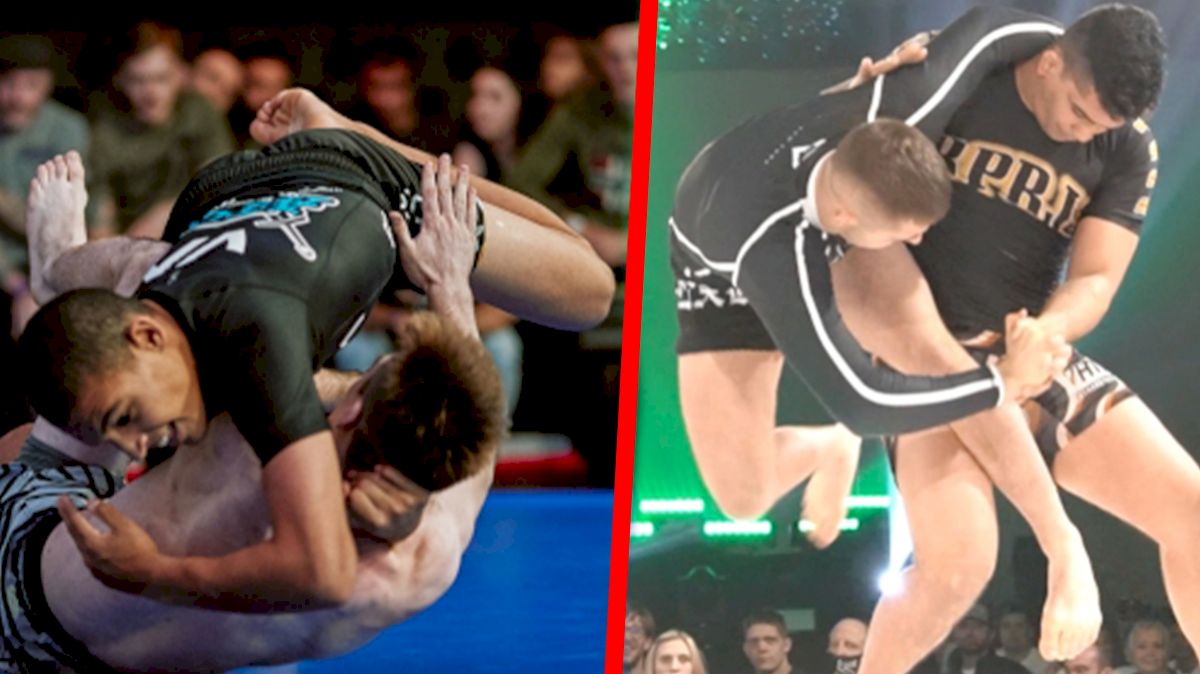 Most of us were disappointed to learn that Craig Jones would not be facing Tye Ruotolo in the main event on Who's Number One on April 30. Perhaps nobody was more upset than Ruotolo himself. He had been calling for the match for months, and finally had his shot to face a top-10 pound-for-pound grappler.
Jones posed a potential treasure trove for Ruotolo. Jones is at least 30-pounds heavier than Ruotolo and an ADCC silver medalist; so the scheduled match against the Australian leg locker offered Ruotolo a bounty of potential rewards without much risk.
If Ruotolo won, he would have put himself on the fast track to the pound-for-pound rankings, proven that he holds the answers to beat the enigmatic Danaher Death Squad system, and silenced the doubters who've said he's too young and over-hyped.
A loss to Jones, on the other hand, would not have cost him much. The 18-year old brown belt is still developing his game. Giving up a significant size advantage to Jones, a loss could have been credited to the weight gap between the two athletes, or to a lack of experience against the best of the best.
In Craig's absence, Ruotolo will now face the 2020 Breakthrough Grappler of the Year, William Tackett. The no.3-ranked middleweight, Tackett has had a similar trajectory to the top of the heap as Ruotolo. A newly promoted black belt, Tackett has been charging toward the no.1 ranking for years.
Ruotolo and Tackett are at similar points in their young careers. Ruotolo broke onto the scene at ADCC 2019, finishing fourth in the 66kg division, while Tackett, 19, has been trickling toward greatness with significant wins seemingly every weekend against some of the best competitors at every weight class above 170-pounds.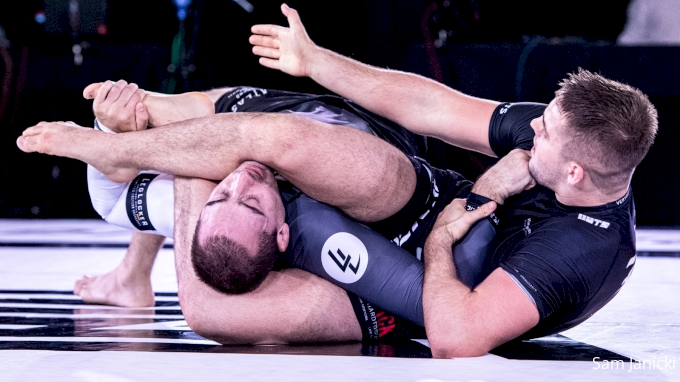 Although Ruotolo is still considered the underdog in this matchup, this match is significantly more even on paper than the previously anticipated bout between Ruotolo and Jones. Because Ruotolo and Tackett are more evenly matched, Ruotolo has much more at stake in this co-main event.
The 185-pound Tackett is jousting for a spot in the 88kg division at ADCC in 2022. Ruotolo has grown substantially since his ADCC debut in the 66kg division. When he returns to ADCC, he'll likely compete at 88kg. Jones earned silver in that division in 2019, while Tackett was on the outside looking in.
If Ruotolo loses to Tackett, it could point to growing pains in Ruotolo's aspirations for a higher weight class. Moreover, a significant win for Tackett could pin him — not Ruotolo — as the next in line to face Craig Jones.
Tackett and Ruotolo have never faced each other, but they have a sort of passing experience with one another.
Ruotolo's most recent victory on Who's Number One was against Tackett's teammate, Kody Steele. Ruotolo has faced first hand the explosive, wrestling-heavy game of the Brazilian Fight Factory squad. And though Tackett is larger and arguably more dangerous than Steele, Ruotolo has proven he has the answer to their style of jiu-jitsu.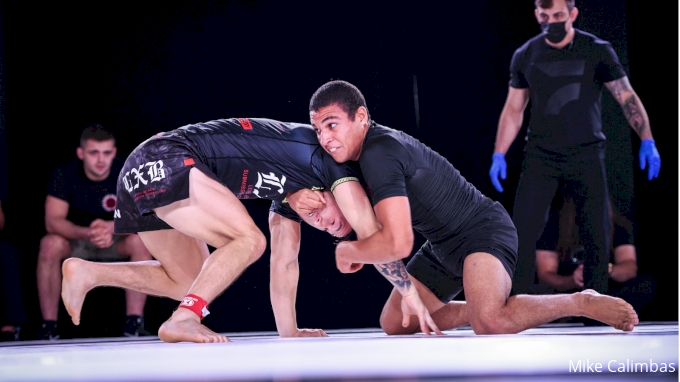 But Tackett is a true student of grappling, and likely studied Ruotolo's game extensively in helping Steele to prepare for his match against Ruotolo. In that preparation, he's sure to have punched holes in Ruotolo's game, found problems and designed solutions.
Craig Jones is 11 years older than Ruotolo. His experience offered a test to Rutolo's potential. And that test came at little cost. Even if Ruotolo looked proficient in a loss to Jones, he would have been lauded for surviving Jones' devastating submission game. And he could rest assured that he had years ahead of him to develop to match and overshadow Jones' skills.
But Tackett is just one year older than Ruotolo. They're likely to continue to develop neck and neck over the coming decade. And whoever comes out ahead in their first encounter on WNO could set the tone for their next meetings for years to come.