2021 Pan IBJJF Jiu-Jitsu No-Gi Championship
2021 No-Gi Pans: Must Watch Early Round Matches
2021 No-Gi Pans: Must Watch Early Round Matches
There are more than 150 black belts registered for No-Gi Pans on May 15. These are some of the early round matches you won't want to miss.
May 13, 2021
by Corey Stockton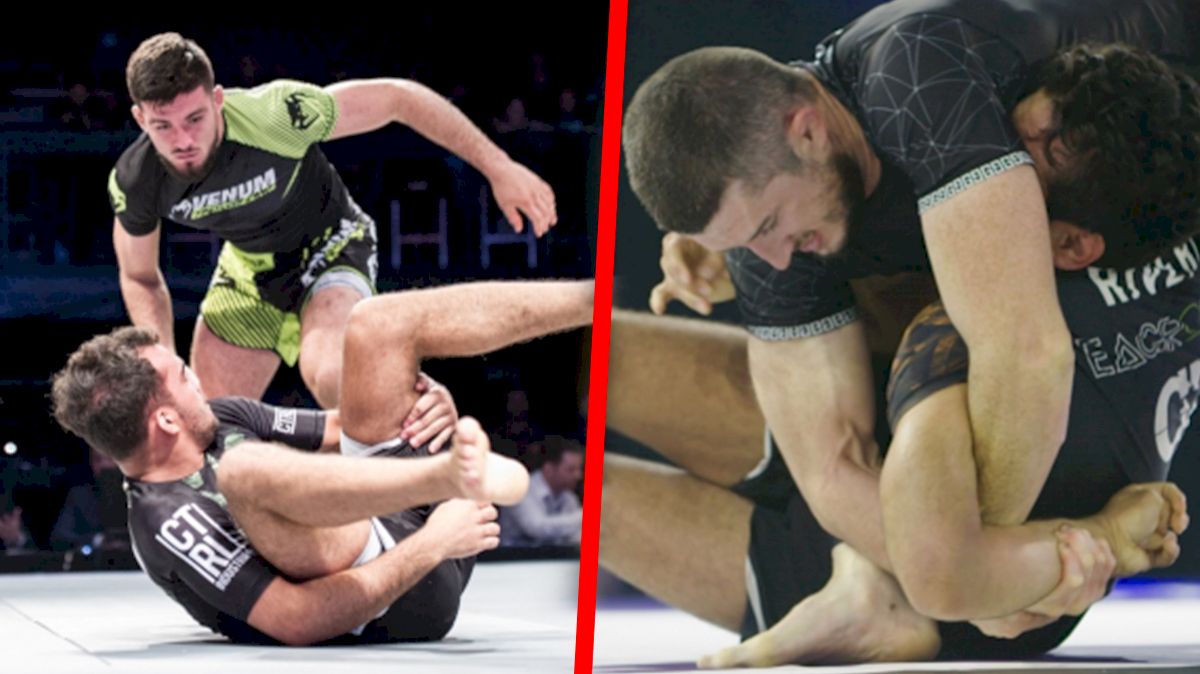 The 2021 No-Gi Pan Championships kick off on Saturday, May 15. The divisions are loaded with some of the biggest names in grappling. And this year, there's a new wrinkle in place; heel hooks and reaping are legal for black belts. New faces have come out in droves, and we could see the crowning of some first-time IBJJF No-Gi Pans champions. But those new faces will still have to get through some of the best in the world.
Take a look at some of the first round matches below, and see the full brackets here.
---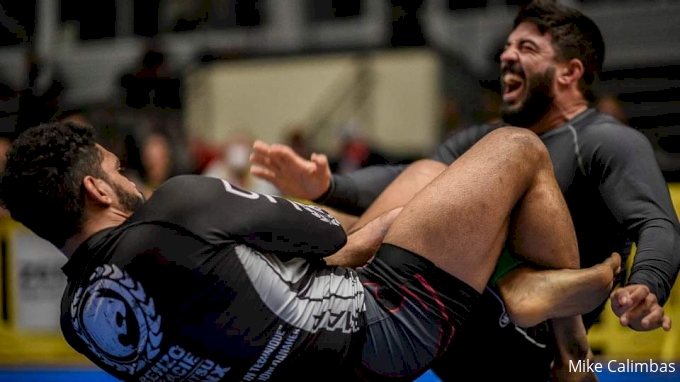 Saturday, May 15 | 12:06 p.m. | Mat 2 | Middleweight
Just a few months ago, this was a matchup we would only expect to see at an ADCC trials. Stanley Rosa made history earlier this year, scoring the first heel hook victory in IBJJF history, and he's continued collecting submissions since. He's not limited to leg locks; he's got a well rounded game. But he's constantly on the hunt for the submission, which makes his match with John Combs the best first round matchup of the day, hands down.
Combs is scrappy, and lives in the scramble. He'll look to open things up against Rosa, and get in on his neck from the headlock or from back control. Expect this one to end in submission.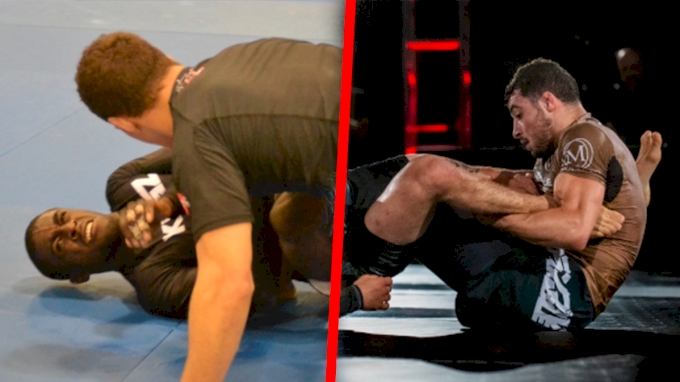 Saturday, May 15 | 11:30 a.m. | Mat 11 | Middleweight
Ronaldo will have to get through one opponent, and Taza will have to get through two for this match to take place in the quarterfinals. Ronaldo, the reigning middleweight No-Gi Pan champ, will be looking to rebound after a loss to Taza's Danaher Death Squad teammate Craig Jones.
He'll have the opportunity to show he's patched up the hole in his leg lock defense if he runs into Taza, who's looking for his first major IBJJF title. Ronaldo is explosive, and could frustrate Taza if he plays his usual game; he's best when he passes explosively from the outside. Taza will want to slow Ronaldo down and enter leg attacks; but don't be surprised if this one starts with a takedown exchange.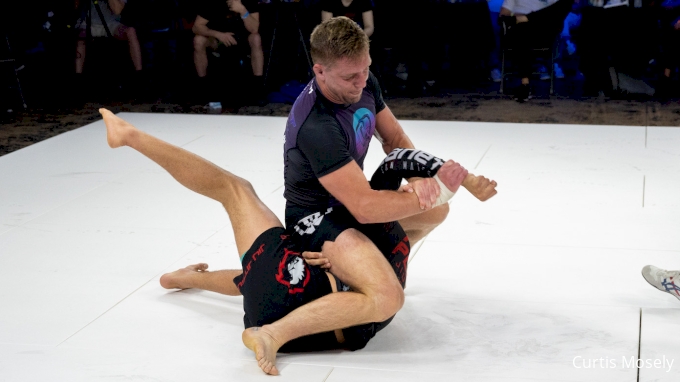 Saturday, May 15 | 9:54 a.m. | Mat 2 | Middleweight
Canuto and Barch could meet in the quarterfinals on the other side of the middleweight bracket if each of them get through their early matches. Canuto has more IBJJF experience than Barch, and could use his knowledge of the ruleset to his advantage. But he thrives in open space and scrambles. That could make this match a firefight, as Barch, with his sub-only background, will prefer an open-ended game.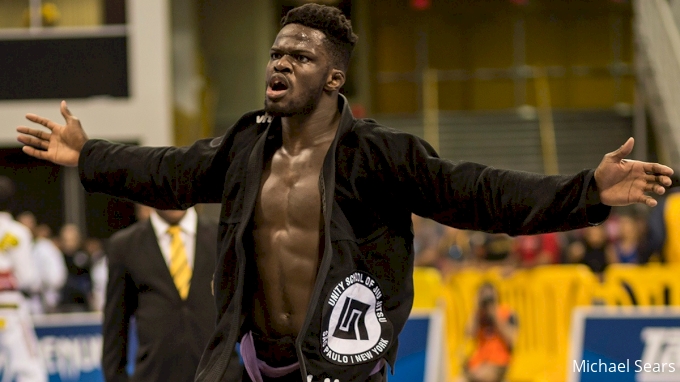 Saturday, May 15 | 3:06 p.m. | Mat 11 | Super Heavyweight
Mike Perez will have to get through an opening round match to meet the top-seeded Devhonte Johnson in the superheavy quarterfinals. Johnson has been active in the last few years, and is a perennial medalist in the heavy divisions. He's aggressive, which makes him a perfect match up for the rough, wrestle-jitsu style of Mike Perez. Perez hasn't competed in nearly two years, so experience could play a factor. Regardless, this match is likely to decide the eventual super heavyweight gold medalist.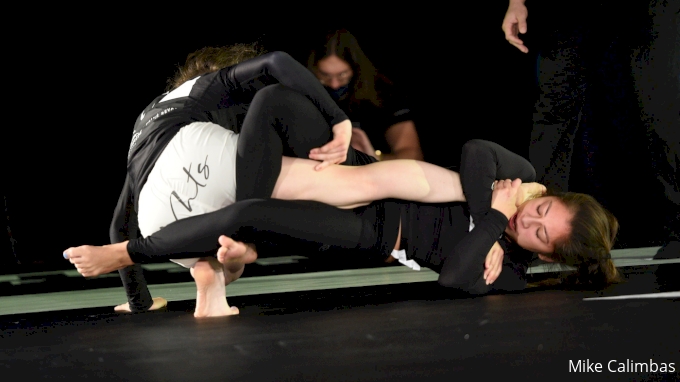 Saturday, May 15 | 2:42 p.m. | Mat 1 | Light Featherweight
Lavinia Barbosa is new to the black belt ranks, and will have a true test in the first round against Art Of Jiu-Jitsu's Jessa Khan. Barbosa has an attack-heavy game, and will be looking to make a statement against the no.3-ranked Khan. The winner will move on to face Mayssa Bastos in the semifinal.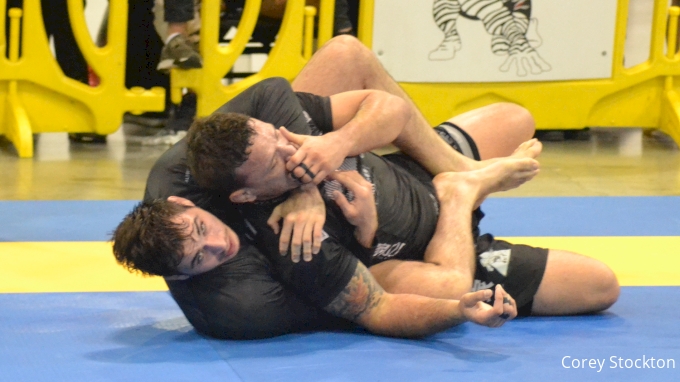 Saturday, May 15 | 3:30 p.m. | Mat 2 | Heavyweight
Bodoni made his black belt debut in last year's edition of No-Gi Pans, losing twice to Batista's teammate Lucas "Hulk" Barbosa. But Bodoni kept it close against Hulk, and could have a better chance in his first round match against Batsita. Batista hasn't competed in a no-gi match as a black belt, and will have to win an early round match to make it to Bodoni.
Batista has a slow, grinding game, which could haunt Bodoni, but if they play in open space, Bodoni could pounce on a submission, particularly a guillotine or a standing back attack.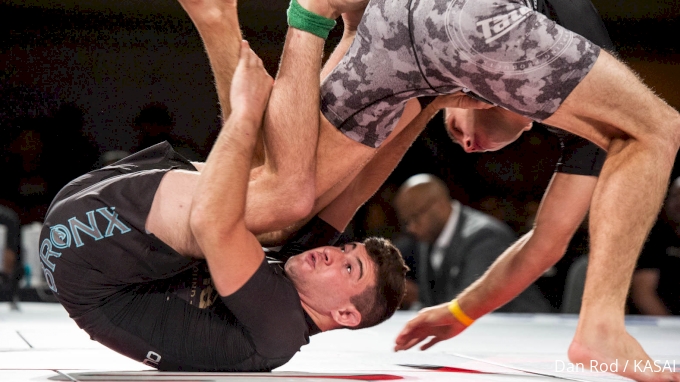 Saturday, May 15 | 1:42 p.m. | Mat 1 | Featherweight
Nogueira is always a threat in the featherweight division. But he's recently shown aversion to the leg lock game. And that is where Rosenthal shines. Rosenthal is not a typical IBJJF competitor, but he could look to cash in on the new rules sanctioning heel hooks. Both men will have to get through a first round match to meet in the quarterfinals. But this potential match could highlight the differences between IBJJF-regulars and the submission-only athletes.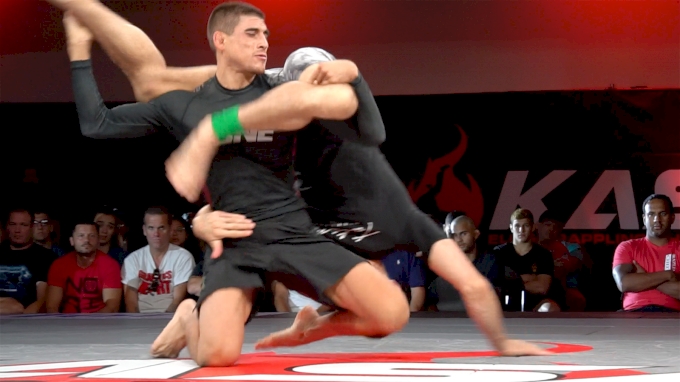 Saturday, May 15 | 1:18 p.m. | Mat 11 | Light Featherweight
Richard Alarcon and Jack Stapleton could have trouble staying in the center of the mat in this first round light featherweight match. Alarcon is a decorated wrestler and an ADCC veteran. Stapleton is rarely held down. He's creative and fast paced, and could shock some in this division with a win over Alarcon. The winner here will likely face Rey De Leon in the quarterfinals.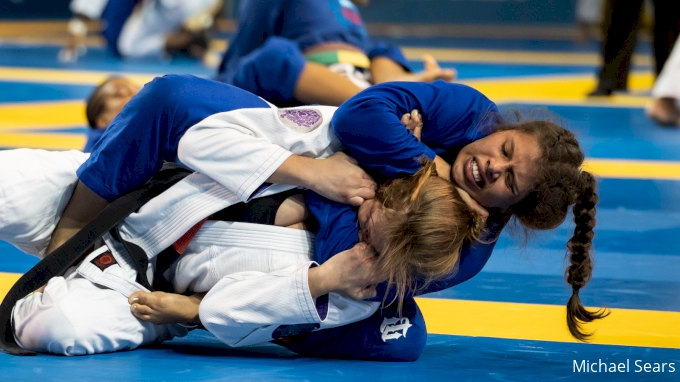 Saturday, May 15 | 2:42 p.m. | Mat 10 | Featherweight
Alex Nguyen made her black belt debut against Grace Gundrum in April. She'll see another top-ranked opponent in McComb, and could make another statement here. McComb is the favorite in the division, and she'll put the pressure on Nguyen. But Nguyen impressed against Gundrum, and could turn heads again here.