WNO: Craig Jones vs Tye Ruotolo
Grappling Bulletin: Keenan Out of WNO, Johnatha Beats Mica Galvao
Grappling Bulletin: Keenan Out of WNO, Johnatha Beats Mica Galvao
A big weekend: The EUG 170lb tournament featured a possible Match of the Year, and fans got to watch F2W, IBJJF and more.
Jun 14, 2021
by Hywel Teague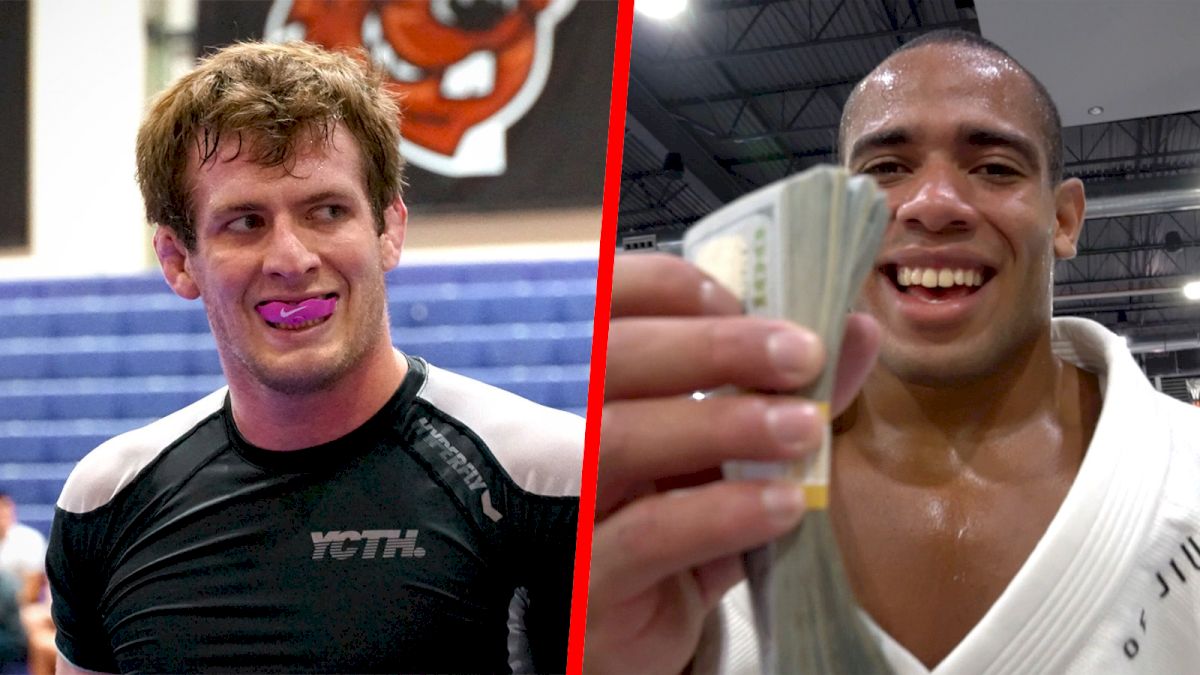 Johnatha Alves was able to stop the surging Mica Galvao and claimed $10,000 in the process. Keenan Cornelius has pulled out of WNO but one of his black belts has stepped up to replace him, and a well-known champion from the women's divisions will make her MMA debut. All this and more in this week's Grappling Bulletin,.
---
Don't forget to watch the Grappling Bulletin podcast, every Monday at 3:30pm ET. Watch it on FloGrappling.com or the app, or catch it LIVE on YouTube or Facebook.
Missed the live show? Catch up on the replays here.
---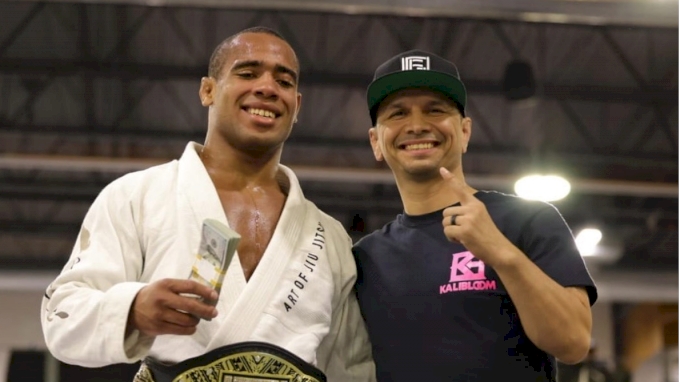 Johnatha Alves Beats Micael Galvao, Wins EUG Tournament
Johnatha Alves of Art Of Jiu-Jitsu emerged the winner in a stacked line-up at the EUG Promotions 170lb tournament in Las Vegas, winning $10,000 as champion. Alves had to win three tough matches, including a hard fought final against the 17-year-old brown belt sensation Micael Galvao.
His run to the top started with a decision win against Michael Liera Jr. He followed this with a points win against Jonnatas Gracie in the semifinal before outpointing Galvao 2-0 in the final.
Alves faced criticism for his Conservative strategy, facing accusations of stalling tactics from many Internet commenters. He made judicious use of the 50-50 guard with lapel control and risked little after scoring sweeps, preferring to control his opponents from top and not open up too much. These were lessons learned from the last time he competed for this promotion, when he lost in the first round to Matheus Gabriel in the 155lb tournament.
The rules particular to this event included seven minute matches, a smaller 7m x 7m competition area, a special rule where seesaw sweeps from the 50-50 guard did not score, and in the event of a tie the last competitor to have scored would win. Alves utilized this last rule particularly well, insuring that he was the last one to score in both his opening rounds and semi-final match.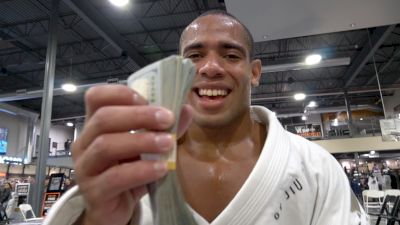 Alves was able to weather the storm in a very tough match in the final against Galvao. The Fight Sports brown belt, the only non-black belt in the tournament, made his way into the final with a quick submission win over Damian Nitkin in the opening rounds, and a tremendous performance against Alves' teammate Tainan Dalpra in the semifinal (Galvao handed Dalpra his first loss since being promoted to black belt).
Although it was 0-0 score. It is a contender for match of the year and was not short of action. Galvao unleashed a torrent of attacks, pouring on the pressure from top. He came close to passing the guard, and locked on a flying triangle in the dying seconds of the match.
"I felt good, but not enough. I know I can perform much better. I know the work professor [Gui] has been doing with us, I know I can perform much better, I can display better jiu-jitsu on top. I felt good pulling guard, sweeping all of my opponents, but there are still things to work on top, work my guard passing, my posture. I know Monday I'll be back to work."
The next EUG Promotions event will feature a 145lb tournament and will likely take place in September. Joao Mendes beat Diogo Reis in a qualifying match on the June 12 undercard and becomes the first of the eight competitors. More details as we get them.
Watch every match from EUG here.
---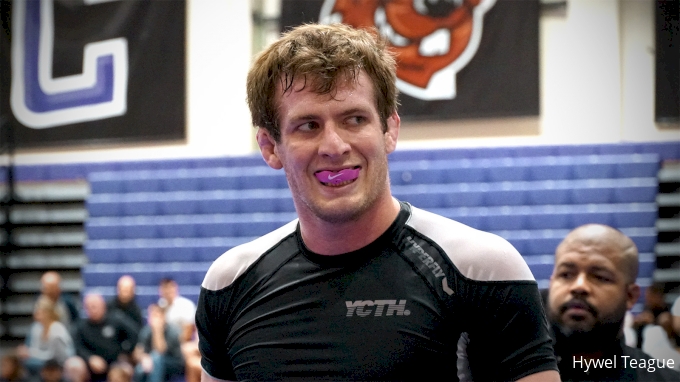 Old Injury Forces Keenan Out of WNO
Keenan Cornelius has had to withdraw from Friday's WNO event due to a back injury. The AJJ pioneer was scheduled to face Haisam Rida in a 205lb match, but tweaked his back in training.
Keenan will be replaced by his Legion American Jiu-Jitsu teammate Miha Perhavec, a recently promoted black belt with a judo background known for his unorthodox grappling style.
Haisam Rida vs Miha Perhavec will be one of the free prelim matches available to watch on our YouTube channel and Facebook page.
Go to the WNO: Craig Jones vs Tye Ruotolo event hub for complete details.
---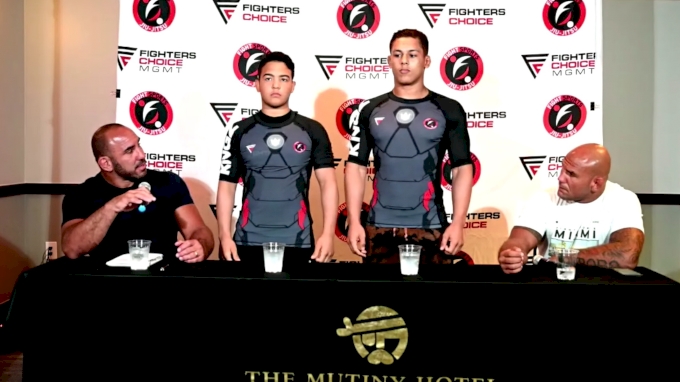 Manaus Powerhouse Gym Joins Fight Sports Team
Melqui Galvao, the renowned coach from jiu-jitsu hotbed Manaus and father of the surging Micael Galvao, has joined forces with Roberto "Cyborg" Abreu's Fight Sports team.
Galvao brings high-level athletes such as his son Mica Galvao, featherweight Diogo Reis, lightweight Luiz Paulo and more.
The announcement was made at a press conference in Miami on Wednesday June 9. Cyborg was joined by Viktor Doria of Fighters Choice Management and unveiled the news that Fight Sports would be entering into a formal arrangement with Galvao's Manaus gym.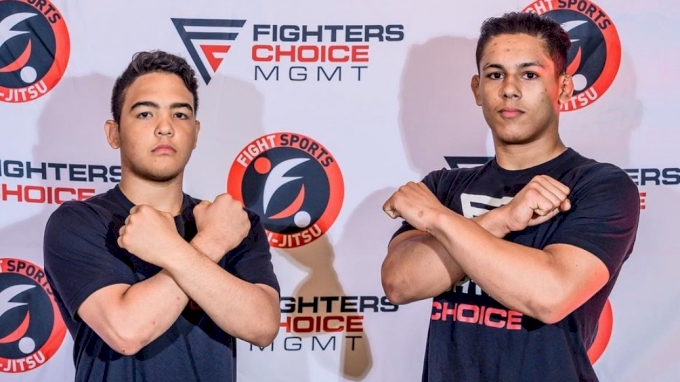 Diogo Reis and Mica Galvao
This move signals the end of the relation ship between Galvao's school and the Dream Art project, who they have represented since 2018. They will no longer represent Alliance-Dream Art, but will compete for Fight Sports.
"We are proud to announce the merge of Team Melqui Galvao from Manaus to be apart of Fight Sports Club. We are excited to welcome him as an asset leader and to Mica Galvao Diogo Reis, who have been training with us and looking forward to having the entire team here soon," said Cyborg.
| | | |
| --- | --- | --- |
| Black Belts | Brown Belts | Purple Belts |
| Luiz Paulo | Micael Galvão | Amit Elor |
| Diogo Reis | Samy Galvão | Joao Victor |
| Fabrício Andrey | Alessandro Botelho | Miguel Costa |
| Brenda Larissa | Nathannael Jakson | Kauã Gabriel |
| Leandro Lima | Guilherme Fernandes | Tony Neto |
| Franciele Nascimento | Anderson Martim | |
| | Iago Siqueira | |
| | Salenco Coutinho | |
| | Hanna Beatriz | |
| | Welison Nascimento | |
| | Macley Silva | |
---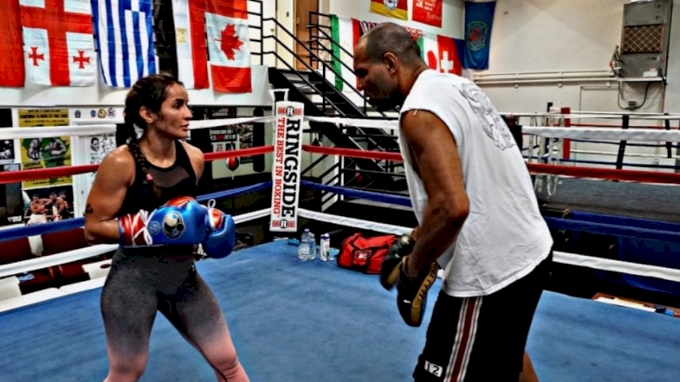 World Champion Talita Alencar To Make MMA Debut
Another notable name from the world of grappling will step into the ring when World gi and no-gi champion Talita Alencar makes her MMA debut on July 2.
Alencar won the IBJJF World Championships in 2017 and captured gold at the World No-Gi Championships in 2016, 2017 and 2019, will fight as a professional on Titan FC 70 in Miami, FL. She takes on Staci Vega (0-1) in a strawweight (115lb) bout.
Titan FC COO Lex McMahon has described Alencar as a potential "transcendent WMMA star on the global stage".
---
Weekend Recap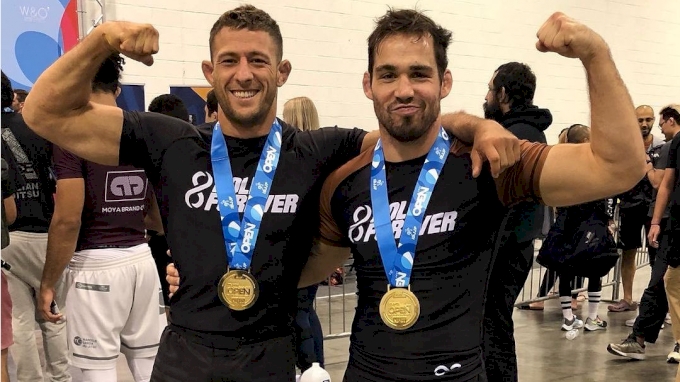 IBJJF Atlanta No-Gi Open
Ethan Crelinsten finished both of his opponents to win no-gi lightweight gold, his first IBJJF medal as a black belt.
Damion Oranday submitted each of his opponents in the no-gi featherweight division, winning his first gold since receiving his black belt earlier this year.
After losing to Dominique Bell in the gi heavyweight final, Andre Porfirio won gold in the open weight gi division.
Diego Ramalho won no-gi open weight gold after losing to Paul Ardilla in the super heavyweight final.
Danielle Alvarez took double gold in the gi divisions.
Matheus Rodriguez of AOJ won brown belt double gold in the gi.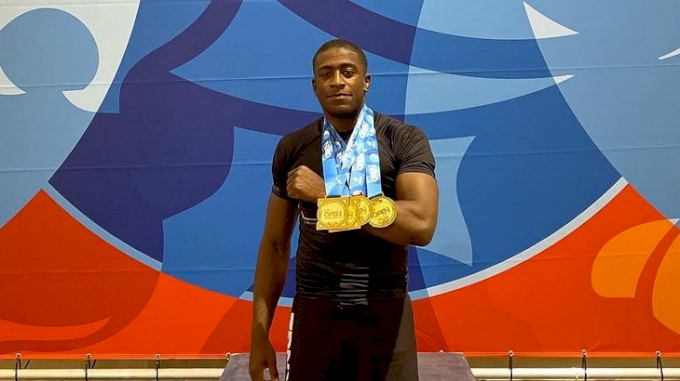 IBJJF Boise Open
Maria Malyjasiak won each of her four matches, winning double gold in both gi and no-gi divisions.
Ronaldo Junior took double gold in the gi, and won the open division in no gi. He did not have an opponent in his no-gi weight class.
Fight to Win 173
---
Upcoming Events
WNO: Craig Jones vs Tye Ruotolo – June 18 | more info
Who's Number One: Craig Jones vs Tye Ruotolo will take place on Friday, June 18. The undercard will feature three preliminary matches, slated for 15-minutes each. The undercard will be streamed live for free on FloGrappling's Facebook and YouTube channels, beginning at 8 p.m. ET.
You can watch FloGrappling's Who's Number One: Craig Jones vs Tye Ruotolo live in person in Austin, TX. Tickets are on sale now. As always, the press conference will be live on FloGrappling on Thursday, June 17, at 5:30 p.m. ET.
IBJJF American Nationals – June 24-26 | more info
The three-day tournament takes place in Las Vegas and we'll be streaming every match from every mat. Featuring both gi and no-gi divisions.
BJJ Stars – June 26 | more info
High level superfights from Brazil! The main event of BJJ Stars VI features Patrick Gaudio vs Felipe Pena, Lucas "Hulk" Barbosa vs Matheus Diniz (no-gi) and more. Felipe Pena, champion of the BJJ Stars V heavyweight GP. For BJJ Stars VI, Pena will defend the heavyweight belt against Patrick Gaudio, who is undefeated in the organization. Four-time IBJJF World No-Gi champion Lucas Hulk Barbosa will face 2019 ADCC champ Matheus Diniz in a special no-gi match which uses the new IBJJF no-gi rules, meaning heel hooks are allowed! Plus ADCC champs Yuri Simoes, Bianca Basilio and the final of the BJJ Stars reality show "The New Star".