WNO: Craig Jones vs Tye Ruotolo
Meet The Athletes On The Free WNO: Craig Jones vs Tye Ruotolo Undercard
Meet The Athletes On The Free WNO: Craig Jones vs Tye Ruotolo Undercard
Six athletes will kick off WNO: Craig Jones vs Tye Ruotolo on the preliminary undercard, streamed live for free on Facebook and YouTube.
Jun 15, 2021
by Corey Stockton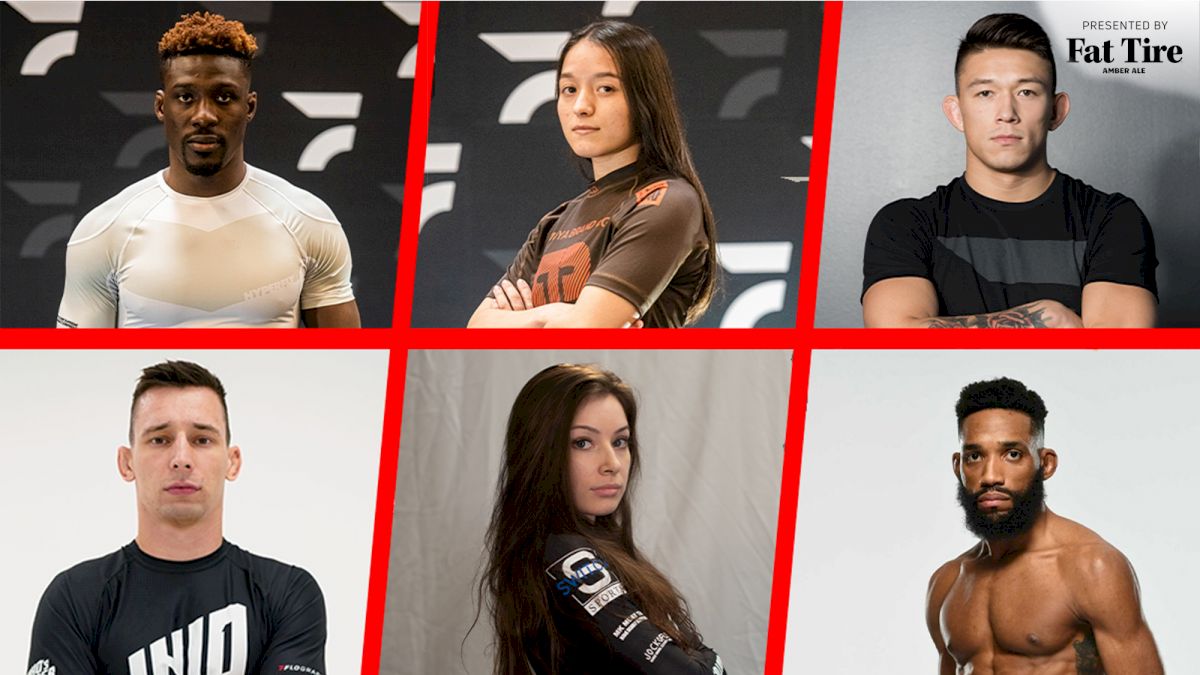 Before the main card grapplers take the mats for FloGrappling's Who's Number One: Craig Jones vs Tye Ruotolo six grapplers will square off in the first three matches on the undercard. Those matches will be available on FloGrappling stream, and will also be streamed live on FloGrappling's Facebook and YouTube channels.
Four of the six competitors are already WNO veterans, and are looking to climb the rankings in their respective divisions.
To kick off the event, two of the strawweight division's most promising up-and-comers will try to earn their right to contend at the top of the heap in one of WNO's most exciting weight classes. Silver Fox's Danielle Kelly is 0-1 on the WNO mats after her most recent decision loss to Jessa Khan. Kelly survived every attack Khan threw at her, and showed off her wrestling abilities early in the match. She's currently ranked no.6 in the 115-lb weight class, and will be defending her position against the no.7-ranked Jessie Crane.
Ares BJJ's Crane made her WNO debut in April, winning by submission against Lauren Sears. She's picking up steam as one of the best strawweights around, and is coming off a recent showing at the IBJJF Pan No-Gi Championships, where she scored nearly 40 unanswered points in two matches in the brown belt division.
She has a patient, pressure-oriented style, and will likely look to slow Kelly down to climb her way to submission.
Crane is the betting favorite in this match, but the margins are slim. She's a -166 to Kelly's +135.
In the second match of the prelims, UFC veteran Philip Rowe will test his grappling abilities against the no.10-ranked welterweight, Kody Steele. Steele is 1-2 on the WNO mats, but win or loss, he always brings explosive, fan-friendly jiu-jitsu. Steele has MMA aspirations, and has done some of his best work in standing, "wrestle-jitsu" exchanges. The early phase of this match could be a shoot-out for top position, and a showdown between two explosive athletes.
Steele is the heavy betting favorite in this match at -550. But the MMA veteran, Rowe, a +375 underdog, will have a prime opportunity to show off his grappling skills against the Checkmat representative.
In the final prelim match, Assembly Jiu-Jitsu's Haisam Rida will return to the WNO mats against Miha Perhavec. Rida was originally scheduled to face Perhavec's Legion AJJ coach, Keenan Cornelius on the main card. With Keenan injured, Perhavec has stepped up to fill in. Rida made his WNO debut in April against another Legion representative, Sloan Clymer, and won a close match on decision due to his success in the takedown game.
Rida and his upcoming opponent, Perhavec, are each talented judo players, and both of them have found ways to use their throwing skills in no-gi competition.
Both of these men are risk takers, and may leave themselves vulnerable to a submission in order to catch one of their own. Rida is the favorite at -400, while the smaller, recently-promoted black belt, Perhavec, is a +300 underdog.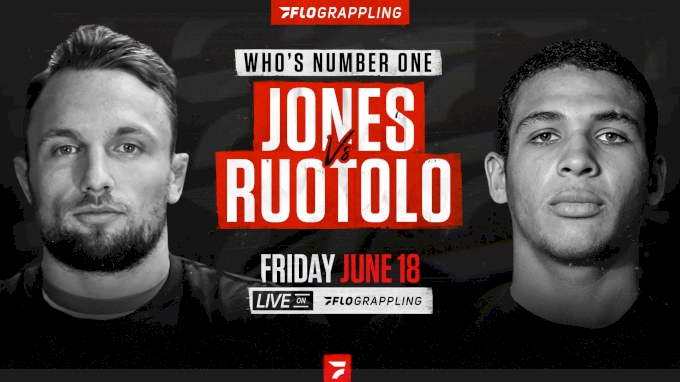 All three undercard matches will be streamed live for free on FloGrappling's Facebook and YouTube channels beginning at 7 p.m. ET. The main card begins at 8 p.m ET, only of FloGrappling.