WNO: Craig Jones vs Tye Ruotolo
Live Updates & Results | WNO: Craig Jones vs Tye Ruotolo
Live Updates & Results | WNO: Craig Jones vs Tye Ruotolo
See the most up to date news, results and analysis from WNO: Craig Jones vs Tye Ruotolo.
Jun 18, 2021
by Corey Stockton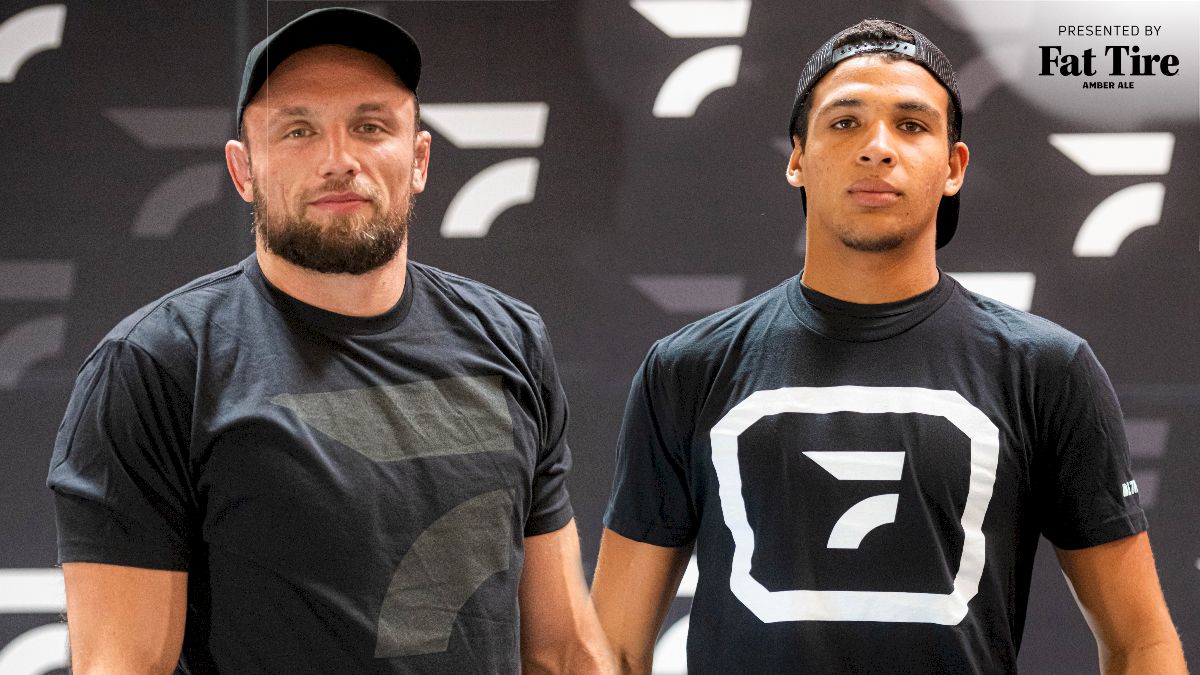 Unlock this article, live events, and more with a subscription!
Get Started
Already a subscriber? Log In
The wait is over. After two months' delay, Craig Jones and Tye Ruotolo are ready to square off in another installment of the storied rivalry between Atos and the Danaher Death Squad.
Jones has been unstoppable on the WNO mats. He's 3-0 with three submission victories and less than eight minutes of total mat time. But Tye Ruotolo may be his toughest challenge on the WNO mats to-date. Ruotolo is also 3-0 on Who's Number One, and has taken down some of the most highly-touted grapplers around. But his most recent match against William Tackett made a statement, and gave him even further claim to his match with the heavier, no.2-ranked light heavyweight, Craig Jones.
Watch WNO: Craig Jones vs Tye Ruotolo here, and follow along on this article; Refresh often for up to the minute news, results and analysis.
---
Danielle Kelly sat to guard and stifled some early passing attempts from Jessie Crane. Kelly played an inverted guard, and showed her intentions to get underneath Crane. Crane tired to pressure through, and got tied down in the kneebar position. Kelly pursued the kneebar, which she finished at the three-minute mark.
Danielle Kelly def Jessie Crane via kneebar (3:00)
Steele had a few convincing takedown attempts to start the round, but couldn't deliver Rowe to the mat. Steele shot an imanari roll and came up to top position, where he attempted a few submissions.
Steele and Rowe chatted back and forth while Steele was on top, and the conversation continued when Rowe escaped.
With six minutes left, Steel gave his back away. Rowe took back control, but Steele immediately escaped the position into a tight mount, then progressed to Rowe's back.
Rowe escaped out after three minutes. Both men returned to their feet, and Rowe secured a takedown.
Steele gave away his back again, then escaped.
In the finally minute, Rowe attempted a series of submissions, leading with a rolling kimura. But Steele replied with a guard pass, then to his back again.
Kody Steele def Phillip Rowe via unanimous decision
Perhavec came out hot, looking to take Rida down with an outside trip. Rida countered, rolling for Perhavec's back and found himself in top position. He continued onto a kimura trap, then to his guard where he locked Perhavec up in an armbar. He finished the submission in 36 seconds, now the second-fastest submission in WNO history.
Rida def Perhavec via armbar (0:36)
Taza wrestled forward throughout the match, but struggled to finish his takedown attempts against Galvao. When Taza managed to finish he was often countered or intercepted by Galvao.
Galvao attempted a few sharp triangle attempts, and each was counted by a leg entry from Taza. But Galvao managed the only dominant positions of the match, fighting from the mount and looking for Taza's back for three minutes of the match.
Galvao def Taza via unanimous decision
Andrew Wiltse took an early shot and found himself in Almeida's guillotine. He scrambled to his back, where fended off Almeida's pass attempts for several minutes. Almeida eventually dropped for a kneebar, and Wiltse scrambled up.
With five minutes left, an aggressive takedown shootout ensued.
Wiltse got the better of the exchanges, punctuated with a sharp ankle pick directly into side control with three minutes remaining.
Wittse progressed to back control, trapped an arm and secured the choke with less than two minutes remaining.
Wiltse def Almeida via rear naked choke (13:04)


Kade Ruotolo turned on the gas from the onset of the match. He drove the match, but never settled into any position, looking first to drain Franson's energy. Ruotolo finally caught a guillotine, then gave up top position, only to find a buggy choke, a clear submission of the night winner.
Ruotolo def Franson via buggy choke (5:15)
Erin Harpe kept stride for stride with Rafaela Guedes in the early moments of the match. Guedes took over positionally, passing the guard, but Harpe continued to recompose, and shot the most significant attack of the night, a deep heel hook. Guedes continued to pour on the passing pressure, but it wasn't enough to overcome Harpe's attacks in the middle of the match.
Harpe def Guedes via unanimous decision
Musumeci dominated with foot control over Ocasio. He had an early bit on an ankle lock, and several subsequent heel hook attempts, but Ocasio's defense forced the action out of bounds on each occasion.
Musumeci's leg lock threat stifled Ocasio's passing attempts, and the action slowed down in the final third of the match, but his early leg threats put him far ahead.
In the final minute, Musumeci came up and blasted over Ocasio's guard, then jumped to mount and attacked an anaconda choke. It appeared tight but Musumeci ran out of time before he could finish the choke.
Musumeci def Ocasio via unanimous decision
Craig Jones made a statement for all of those who have said he's only a leg locker. Jones opened standing, and quickly spent more time on his feet than the combination of his previous three matches.
Jones scored the takedown and demonstrated his body lock passing before finally dropping back for a leg lock. He returned to passing, and nearly secured a knee bar.
Ruotolo had a few submission threats as well, looking for several buggy chokes, as well as triangles and kneebars in the closing phase of the match, but not enough to overshadow the positional dominance of Craig Jones.
Jones def Ruotolo via unanimous decision