2021 BJJBET II - Who's Next
BJJBet No-Gi Grand Prix Will Feature Grappling Legends & Future Stars
BJJBet No-Gi Grand Prix Will Feature Grappling Legends & Future Stars
Who's Next will feature seven superfights, and an eight-man no-gi grand prix including William Tackett, Mica Galvao, Leandro Lo and Rousimar Palhares.
Jul 1, 2021
by Corey Stockton
Nicholas Meregali is in the main event of BJJBet alongside Rider Zuchi, who is replacing Felipe Pena on short notice.
Meregali has been on a bit of a slide over the last few years. He's only had three matches since 2020, and he hasn't won in that timeframe. He was fired up for his rematch against Pena, and will likely be carrying that energy into the match with the lesser-known Zuchi.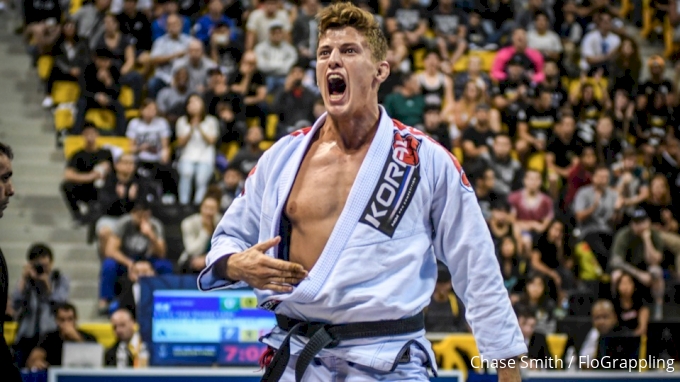 Joining Zuchi vs Meregali on the card are seven other superfights, including Gabrieli Pessanha vs Tayane Porfirio, Matheus Gabriel vs Luan Carvalho and more. But the main attraction will be an eight-man no-gi grand prix featuring some of the biggest contemporary stars, polished veterans, and promising young talents in jiu-jitsu. The champion in this middleweight tournament will receive $15,000.
The favorites
Lucas "Hulk" Barbosa is the likely favorite in this bracket. He's rarely lost in no-gi matches, and will look to use his explosive takedown game to get to top position, where he excels in pressure passing. He has only faced two of the athletes in this bracket previously, and has wins over both of them. This division should be his to lose.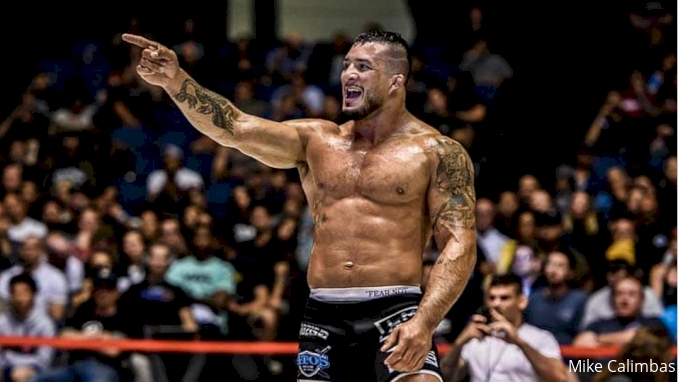 Vagner Rocha is another top dog in this division, for many of the same reasons as Hulk. He's tough to take down, and even tougher to sweep. He could easily be considered a veteran in this division, but he's only been improving since his last ADCC performance in 2019, where he took bronze in the 77 kg category. He's jumped up a weight category, and has looked increasingly more comfortable in his new home at 88 kg; in the last 12 months he's earned victories over two of the four ADCC 2019 medalists in that weight class.
The veterans
Like Vagner Rocha, Leandro Lo could easily fall in the favorite or veteran category in this bracket. Lo has been appearing in competition less and less over the last few years, but that hasn't stopped him from winning when he takes the mat. He's more calculated and slow moving now than he once was, but that hasn't stopped him from digging deep and pulling off a last-minute victory. But in a field of seasoned no-gi competitors, Lo seems slightly inexperienced. He hasn't donned the shorts and rash guard in competition since ADCC 2017, when he lost in the first round to Craig Jones. He's always capable of pulling off the upset victory regardless of the circumstances, but he appears to be a wild card in this bracket.
Speaking of wild cards, Rousimar Palhares is set to return to competition for the first time since 2019. The MMA veteran hasn't competed in grappling more than once a year since 2011, but his devastating leg lock abilities and his sometimes unscrupulous tactics have made him a fearsome opponent for anyone standing across from him. The leg lock game, and the leg lock defense tactics, have evolved tremendously since the last time Toquinho won a match via heel hook. This is a great opportunity for fans to see if Palhares has kept up with the evolutions of the grappling metagame.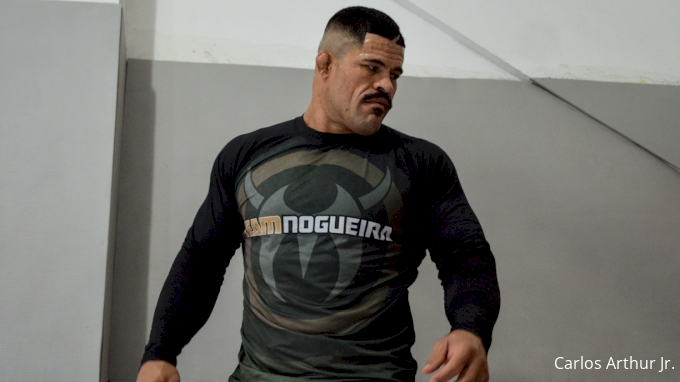 The rising stars
William Tackett is early on in his professional career, but he already has history with two of the more seasoned competitors in this grand prix. He lost a close decision to Vagner Rocha, and a more one-sided decision to Lucas Barbosa. But Tackett's jiu-jitsu has been growing in leaps every time he takes the mat, and this loaded brackett is a great opportunity for him to display that growth. He seems to have been focusing on his leg lock game over the last few months, but he'll have a tall task ahead of him to try that game with Hulk, Rocha or Palhares. Still, with favorable seeding, he could make it far in this bracket. The match fans should hope for is Tackett vs Leandro Lo, a true clash of generations, and also a clash of styles.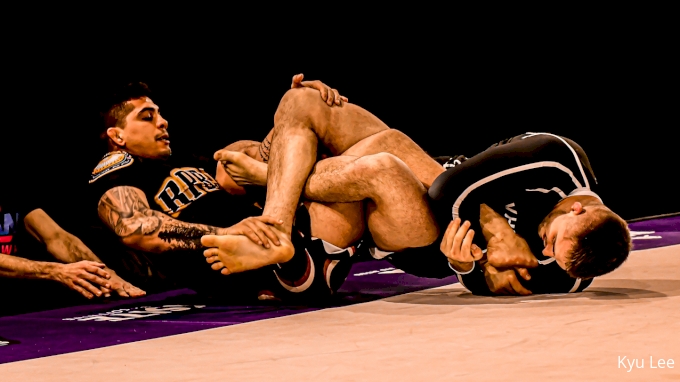 Mica Galvao seems to be fulfilling a prophecy, and he'll try to build upon that in this bracket. The teenage sensation has been hyped as Brazil's next jiu-jitsu hero, and this year he's already beaten five tough black belts in no-gi competition and collected four submissions along the way. This bracket could pose some new challenges for him. For starters, Lo is one of the best competitors ever, and Hulk is in his competitive prime. But the match to watch for is Galvao vs Tackett. Galvao already has a win over Tackett's younger brother, Andrew, and could establish himself near the top of the rankings with a win over the elder brother.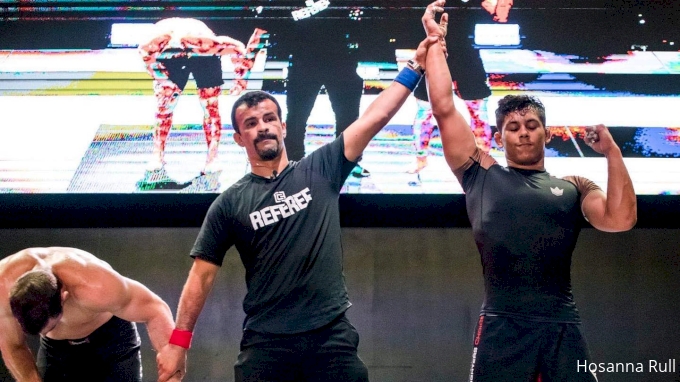 The wild cards
Rafael Paganini will have his work cut out for him in this bracket. The Alliance black belt has amassed a high submission rate in his two-year black belt career, but has very few wins over competitors in a bracket of this caliber. Even one or two wins in this division could make him an overnight star, particularly if he keeps his submission rate as high as it has been in the best performances of his career.
BJJ Bet has one spot left vacant in this eight-man bracket. It will go to the winner of the eight-man Copa Kings tournament on July 4. That bracket will include Vinicius Reis, Marcelo Gomide, Rafael Dutra, Hygor Brito, and three more athletes yet to be named. Any of these athletes will be facing a tough test in this bracket, but they will have earned their chance to contend for the BJJ Bet grand prize of $15,000.
**(Note: Mauricio Oliveira has replaced Vagner Rocha in this bracket. Servio Tulio won the final spot with a victory at Copa Kings.)**