Grappling Bulletin: Coral Belt Yvonne Duarte Makes Jiu-Jitsu History
Grappling Bulletin: Coral Belt Yvonne Duarte Makes Jiu-Jitsu History
Some much-needed positive news gives us cause to celebrate a milestone for women in jiu-jitsu as Yvone Duarte makes history.
Aug 23, 2021
by Hywel Teague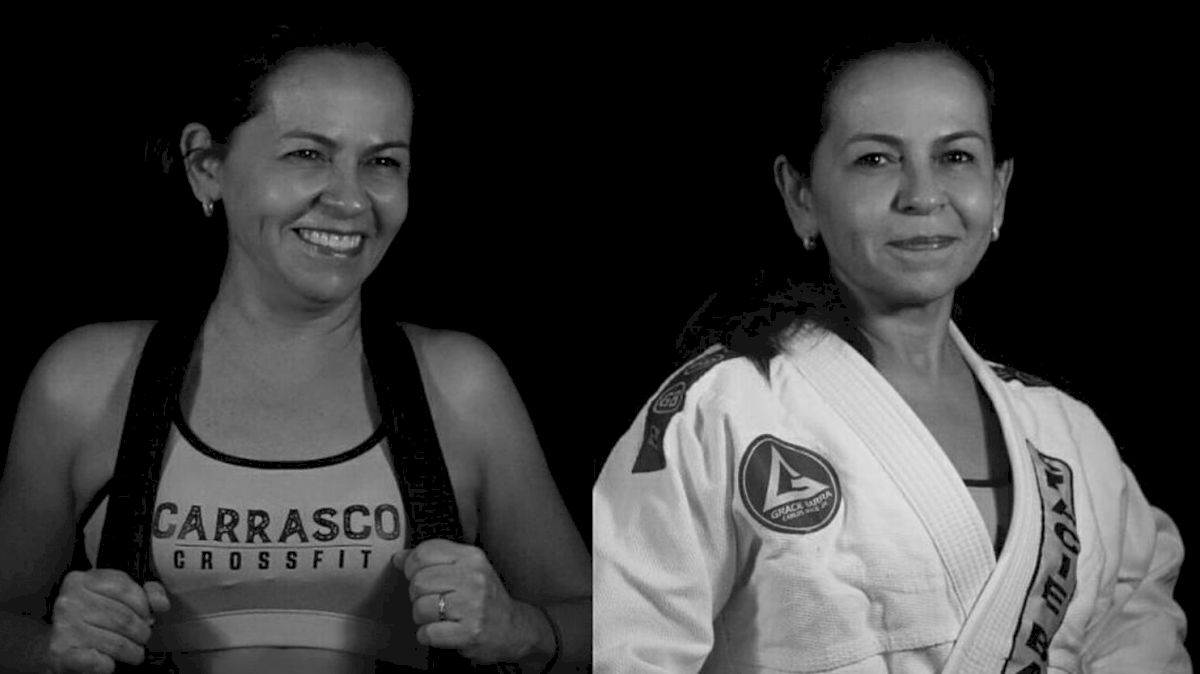 One of the best-known slogans in grappling is "jiu-jitsu for everyone". This is the motto of Gracie Barra, the world's largest network of Brazilian jiu-jitsu gyms, and it reflects their mission of getting all kinds of people onto the mats and practicing this amazing art we all love so much.
One of the best things about jiu-jitsu is that is can be enjoyed by people of any age, gender or physical size. There are no exclusionary physical requirements, and so it's not uncommon to see young and old, male and female, able-bodied and people with disabilities all sharing the same mat.
Though the demographics skew largely male, jiu-jitsu is enthusiastically and passionately practiced by women of all ages and backgrounds.
Some of the most creative and efficient grapplers you will ever meet are women, who have learned and developed how to use the fundamental principles of leverage, positioning add control in their pursuit of technical excellence. Women's divisions offer some of the most exciting and entertaining matches in tournaments big and small, and female champions are important role models for other women who aspire to compete.
Jiu-jitsu gyms are thriving communities of diverse yet like-minded people, and women are an important part of any good grappling gym. It is troubling that there have been a number of reports of harassment and abuse against female grapplers, along with accusations that figures in the jiu-jitsu community enabled or shielded abusers.
We are at a pivotal moment. As momentum grows and further stories come to light, there will be a reckoning. Abusers and their supporters will be named, action will be taken, and measures will be put into place to prevent issues from happening in the first place. It will be a long road, and at times it will be hard going, but it is necessary for a future where women can thrive in jiu-jitsu.
Abuse and harassment stand at odds with the core values as taught by martial arts, and FloGrappling stands with victims. We will continue to report on cases that affect our sport, but we also wish to celebrate positive female stories in an effort to remind the world that jiu-jitsu is a welcoming community and a healthy endeavor.
Which is why it was especially heartwarming to see a woman make history this past week as Yvone Duarte became the world's first coral belt in Brazilian jiu-jitsu. Find out more below.
---
Yvone Duarte, The Most Senior Female Jiu-Jitusu Black Belt In The World
The name Yvonne Duarte might not jump out at you, but it will forever enjoy a place in the Brazilian jiu-jitsu history books. Duarte is the first recorded woman to ever receive a black belt in jiu-jitsu, and while her status in the grappling community has often been overlooked, the world was reminded of her groundbreaking achievement this week when she was recognized as a seventh degree coral belt by the CBJJ, making her the first woman to ever achieve this rank in jiu-jitsu.
"The day has arrived: Jiu-jitsu has a female coral belt! This milestone will always belong to all women in jiu-jitsu. It is a plural achievement, essential for all of us who are dedicated to the gentle art. I didn't arrive alone, this victory belongs to all the women of Brazilian jiu-jitsu. When one of us opens the window, we can all glimpse tomorrow!"
Duarte became the first ever female black belt back in 1990 at the age of 27. Trained first by her brother Pascoal Duarte, also a coral belt, and later notable figures such as Sergio Penha and Osvaldo Alves, she has been quietly involved in various roles in jiu-jitsu in the decades since, primarily as a teacher and academy owner in Brazil.
One of the reasons her groundbreaking role in the history of jiu-jitsu was overlooked is because historians and researchers were in doubt about who exactly was the first woman promoted to black belt. Records were unclear and it is thanks to the work of people like Andre Borges of BJJ Heroes that Duarte was credited and recognized for her contribution to the art.
Duarte's landmark moment is a positive piece of news that should be celebrated, yet it comes at a time where there are troubling and complicated conversations concerning the treatment of women in jiu-jitsu. As a true pioneer in jiu-jitsu it is easy to imagine that Duarte had to pass through her own challenges in those formative years, yet her persistence and time in the game should serve as inspiration for women everywhere.
---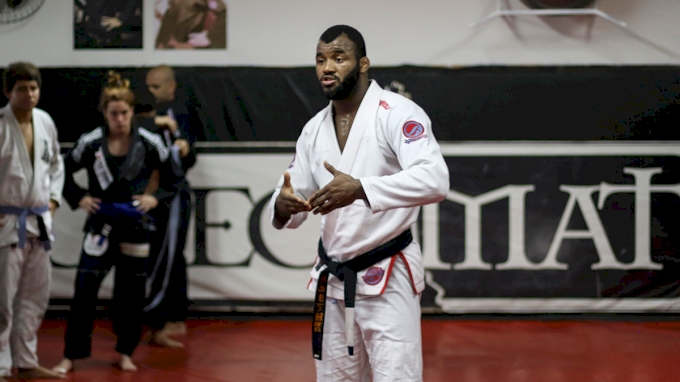 Checkmat Suspends Jackson Sousa Following Allegations of Harassment
Noted black belt Jackson Sousa will no longer be permitted to represent the Checkmat team after a series of allegations emerged that described a predatory pattern of behavior including sexual harassment and intimidation.
Checkmat co-founder and team leader Leo Vieira announced on Friday, August 20 that Sousa has been removed from the team. The move came after London-based Checkmat black belt Samantha Cook publicly accused Sousa of sexual harassment. Her allegations followed a similar series of stories from practitioners in a number of European countries including Holland and Germany.
"The allegations against Jackson Sousa show a pervasive pattern of abuse and manipulation, and Checkmat is saddened and appalled by his reported behavior. He has been suspended from Checkmat, and a thorough review is ongoing." – Leo Vieira
Sousa, 31, was born in Rio de Janeiro and has been based in London, UK in recent years. He rose to fame in 2013 as a brown belt world champion. Since then, he became an IBJJF European champion and took silver at the 2016 World Championships. He is a veteran of IBJJF, UAEJJF and ADCC events, having made the podium in most major grappling events worldwide.
As a result of the allegations Sousa has been dropped by his sponsor, Shoyoroll, and the UK-based website Grapple Club has ceased to sell Sousa's instructionals.
"In light of the recent outpouring from the female BJJ community entailing sexually predatory and abusive behavior from prominent male athletes, Shoyoroll has made the decision to formally end all sponsorship and affiliation with Jackson Sousa." — Shoyoroll
FloGrappling Note: Abuse and harassment stands at odds with the core values as taught by martial arts. FloGrappling stands with victims. If you or somebody you know has been affected by sexual harassment or abuse please seek assistance from law enforcement. For more information and resources go to www.rainn.org.
---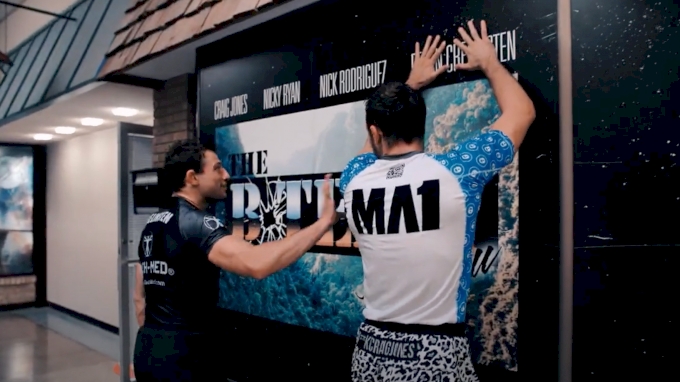 Go Inside The B-Team
By now it's well-known that the Danaher Death Squad is no more and that the team split down the middle into two groups, both of which announced plans to move to Austin, TX.
Craig Jones, Ethan Crelinsten, Nick Rodriguez and Nicky Ryan comprise a faction that have named themselves The B-Team, and they were the first to arrive on mainland soil and start training, as you can see in this video.
Jones and Crelinsten have set up shop at a South Austin gym and have been training daily with local grapplers. Rodriguez just moved to town but has a torn bicep and is out of action until further notice. As is Nicky Ryan, currently in Florida recovery from knee surgery following the injury at Road to ADCC in the match with Dante Leon.
No word as yet on when Gordon Ryan, John Danaher and the remainder of the Puerto Rico-based team will relocate to Austin.
---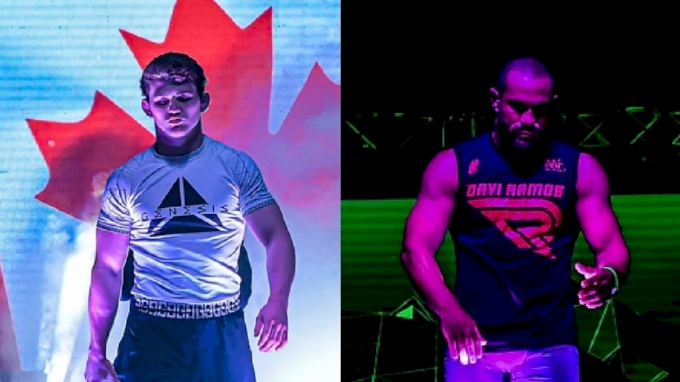 ADCC champ Davi Ramos To Face Dante Leon
WNO and Road to ADCC veteran Dante Leon will face 2015 ADCC Champion and UFC fighter Davi Ramos on August 28 at Fight to Win 182 in San Francisco.
Leon, a 2019 IBJJF World No-Gi champion, is a Canadian black belt representing GF Team currently based in Toledo, Ohio. Ramos, an MMA fighter with a 10-4 record and a 70% submission rate, is a member of Atos and signed to the UFC.
Also on this event is a gi match between Edwin Najmi of Gracie Barra and 2020 IBJJF Pan silver medalist Jackson Nagai of Checkmat. Gianni Grippo, who recently won the Emerald City Invitational 145lb tournament, meets Samir Chantre in a no-gi match.
---
IBJJF Results Recap
The IBJJF returned to action with three tournaments this weekend, gi and no-gi tournaments in Charleston, SC, and the Sul American championship in Rio de Janeiro. Here are the most notable results.
Charleston Open | Gi
Davi Cabral won the black belt super heavyweight and open divisions.
Andre Porfirio defeated 2020 Pans silver medalist Dominique Bell in the heavyweight final.
Yago De Souza won medium heavyweight gold, his sixth of the year.
Johnny Tama won gold in the lightweight division.
Jordan Vaisman won light featherweight gold in his black belt debut.
Margot Ciccarelli won open class gold in her black belt debut.
Charleston Open | No-Gi
Sul Americano | Gi
Wallace Costa took double gold, winning both ultra heavyweight and 18-man absolute bracket.
Dimitrius Souza took heavyweight gold.
Guthierry Barbosa won gold in a stacked middleweight division.
Meyram Alves added three wins to his undefeated 2021, winning gold in the featherweight division.
Hiago George beat Cleber Sousa in the light featherweight final.
Ingridd Alves took double gold, winning the super heavyweight and open divisions.
Sabatha Lais won the medium heavyweight division.
---
Upcoming live events on FloGrappling