2021 1st ADCC European, Middle East and African Trial
Grappling Bulletin: ADCC's Year-Long Build-Up Begins at European Trials
Grappling Bulletin: ADCC's Year-Long Build-Up Begins at European Trials
ADCC season has officially begun with the European Trials in Poland. Find out who confirmed their participation at the 2022 ADCC World Championship.
Sep 20, 2021
by Hywel Teague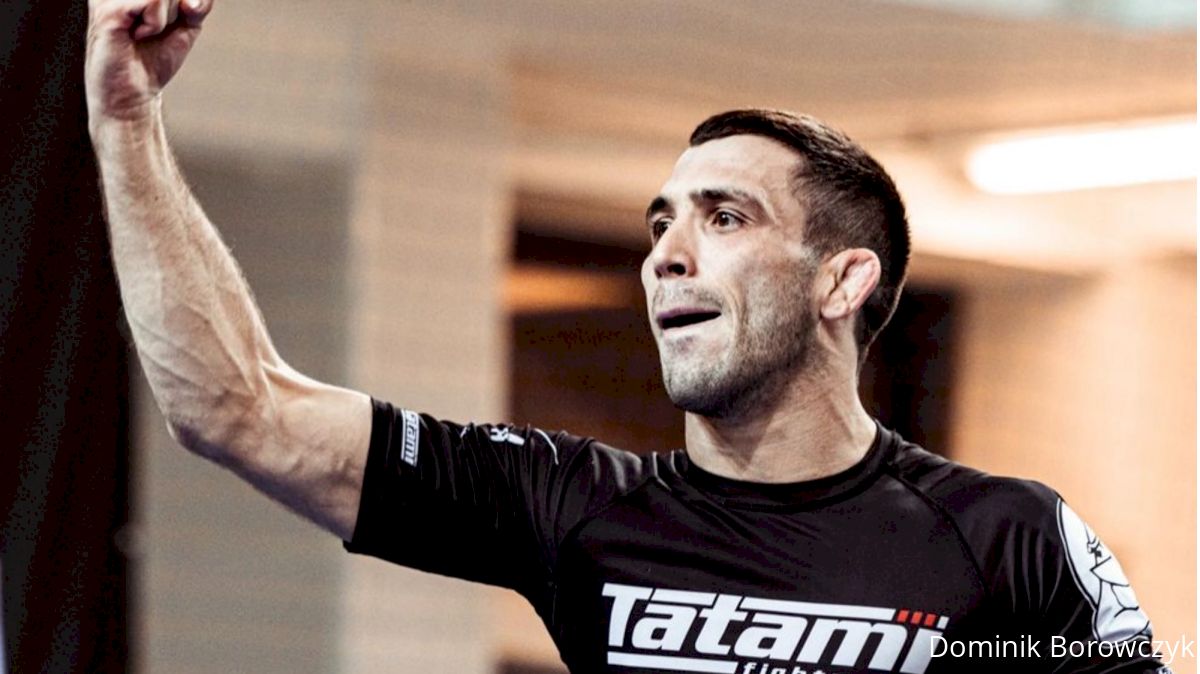 The year-long qualification process for the 2022 ADCC World Championships is one of the most fascinating things in jiu-jitsu. I love watching the divisions take shape as Trials winners earn their spot at the best-known no-gi tournament in the world, and the names of those invited slowly get revealed.
With only 16 competitors in the men's divisions and 8 in the women's, the ADCC World Championships is incredibly exclusive, and there can be few things more satisfying than earning the right to compete by winning one of the continental qualifiers.
The ADCC European, Middle East and African Trials event attracted 209 male competitors and 25 female grapplers. The biggest division was the 77kg category, won by Lebanese-Canadian grappler Oliver Taza, which had 67 competitors.
Taza had to win six matches in a grueling bid for gold. He faced competitors from all over Europe, including German, Hungarian, British, Irish, Polish and Russian opponents, and this was the case for most division winners. Competitors from all over Europe and beyond showed up in hopes of booking a spot on the big show. Here's a rundown of what happened:
By far the most impressive showing at the ADCC European Trials was that of Eoghan O'Flanagan, an unheralded competitor from the UK who submitted all five of his opponents in the -88kg division to win gold – two in under 30 seconds!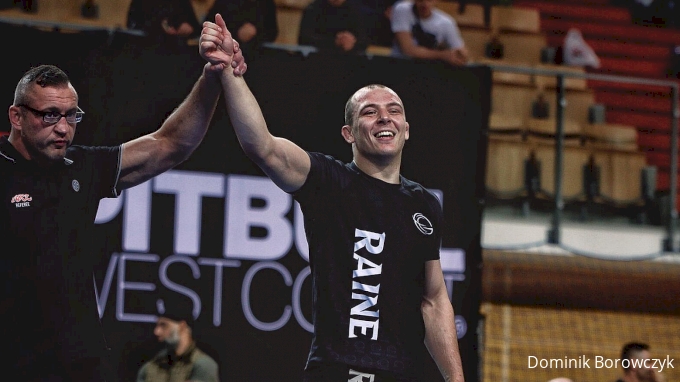 On a tear, O'Flanagan submitted five in a row.
O'Flanagan secured the exact same submission in every single one of his matches, using a deadly inside heel hook to qualify for the 2022 ADCC World Championships. A black belt representing New School BJJ in London, 25-year-old O'Flanagan built a name for himself competing on the domestic scene in the UK but now has an opportunity to enter the world stage thanks to this breakout performance.
Watch: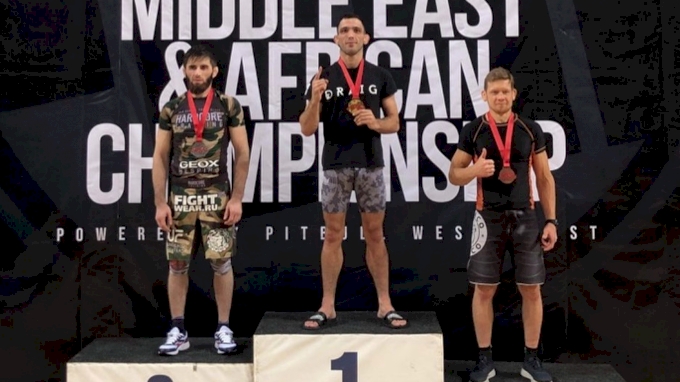 The -66kg podium. L-R: Gairbeg Ibragimov, Ashley Williams and Tuomas Kokkonen
Ashley Williams (pictured above) entered the -66kg division as one of the favorites and emerged the winner after winning five matches, with only his opponent Gairbeg Ibragimov in the final managing to go the distance.
Williams, a KASAI veteran and one of the UK's top no-gi grapplers, submitted four opponents in a row to meet the Russian in the final. Williams came close to tapping him out with a tarikoplata but ended up winning 2-1 after countering a wrestling attack with a back take in overtime.
Watch: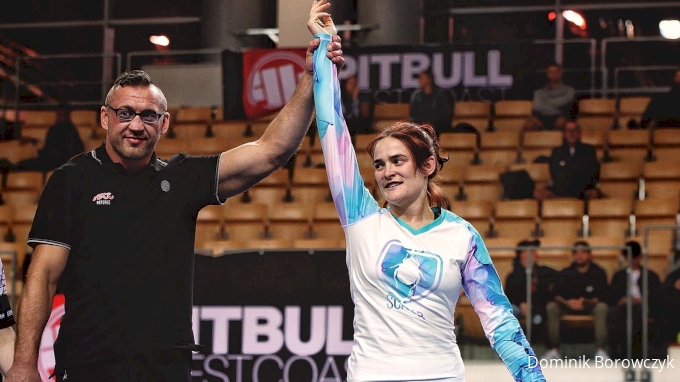 -60kg ADCC Trials winner Peyton Letcher
Peyton Letcher– a purple belt and amateur MMA fighter from South Africa– captured gold in her third Trials attempt, winning gold in the -60kg division. On Instagram she described how she lost first round as a white belt in her first ADCC qualifier, lost in the finals in 2019, and took gold in her third attempt. She submitted Ashley Bendle with a RNC in the final.
Other Trials winners included:
Magdalena Loska, a Polish black belt and MMA fighter who won the +60kg women's division
Perttu Tepponen of Finland, a 2019 -99kg Trials winner who will return to ADCC for the second time.
Finnish black belt Heikki Jussila, who won the +99kg division.
* Editor's note: the winners of the women's divisions do not qualify for the 2022 ADCC World Championships – only the winners of the 2nd ADCC European, Middle East and African Trials planned to take place in Moldova will qualify for ADCC in 2022.
Hear from ADCC Trials winners: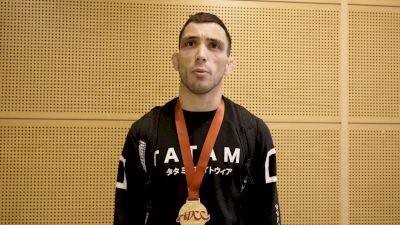 UK's Ashley Williams Has Beat ADCC Vets, Now He's Going to The 2022 World Championships
With four submissions and a tough points win over a game Russian, Ashley Williams will realize his dream of competing at the ADCC Worlds.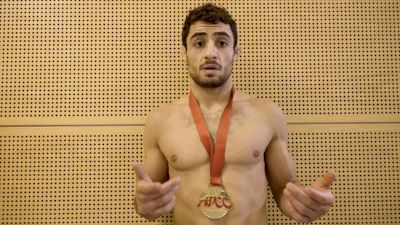 77kg ADCC Trials Winner Oliver Taza's Toughest-Ever Day
From 7:45am to 11:15pm, Oliver Taza had a long day in Poland and won six matches at his toughest ADCC Trials ever.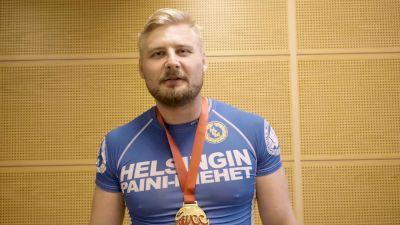 Heikki Jussila Finally Captures ADCC Trials Gold, Is Going To 2022 World Championships
From bronze, to silver, to gold, Heikki Jussila of Finland has finally qualified for the 2022 ADCC World Championships.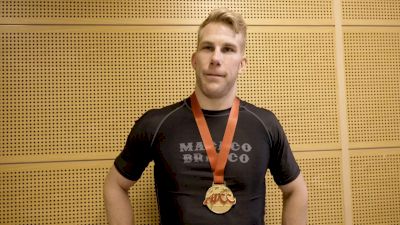 Perttu Tepponen's Challenge of Preparing for ADCC Trials in COVID Era
After the complications of COVID-19, ADCC veteran Perttu Tepponen focused on winning rather than making a highlight reel at the ADCC European Trials.
Highlights
We've collected some of the best moments from the recent ADCC Trials, with submissions ranging from the ordinary to the exotic.
Click here for highlights from the ADCC Trials
Eoghan O'Flanagan of the UK won the ADCC European Trials with a now-classic leg lock, submitting Thomas Loubersanes in the final.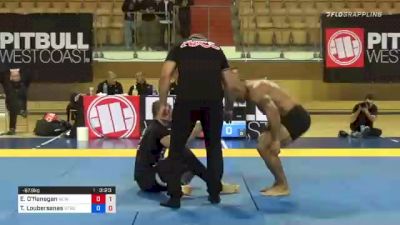 -60kg division gold medalist Peyton Letcher launches opponent Ashley Bendle with a huge throw in the final of ADCC Trials.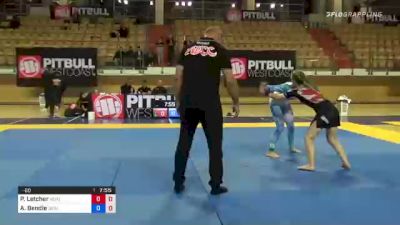 Dillon Danis arrested?
It looks like one of jiu-jitsu's most notorious representatives has had a run-in with the police. Sometime-MMA fighter and social media star Dillon Danis, the New York based pal of Conor McGregor, is a two-time ADCC veteran who last fought MMA in 2019.
Photos circulating on social media appear to show that Dillon Danis has gotten into hot water in his home state of New Jersey. A screenshot of a Snapchat is doing the rounds and it was swiftly picked up and shared by P4P no.1 no-gi grappler Gordon Ryan, who is no friend of Danis.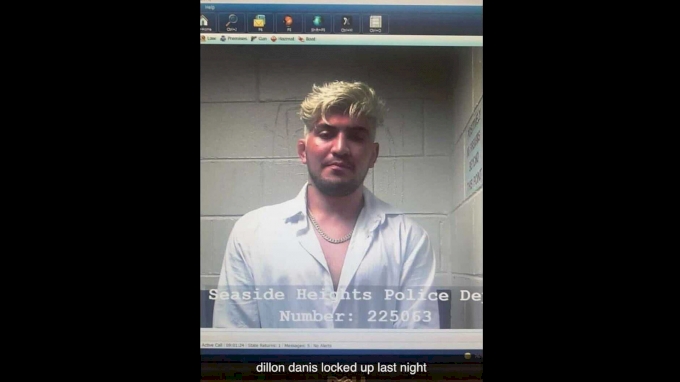 Locked up?
The photo shows a mugshot of a disheveled Danis in what appears to be a booking room of the Seaside Heights Police Department, a well-known destination town on the Jersey Shore, home of the infamous TV show.
Danis wears a white shirt and has bleach-blond hair in the photo, which appears to be the same outfit he was wearing earlier that night at a wedding party.
No news as yet exactly what landed Danis in the clink– updates as we get them.
MMA Report: Buchecha's Debut, Garry Tonon's Title Fight Confirmed
Don't forget that Marcus "Buchecha" Almeida's long-awaited first fight will take place this coming weekend as he faces Anderson Silva (no, not that one) at ONE Championship in Singapore. Buchecha will finally step into the cage on September 24 after a series of opponent switches. We'll be watching this one closely.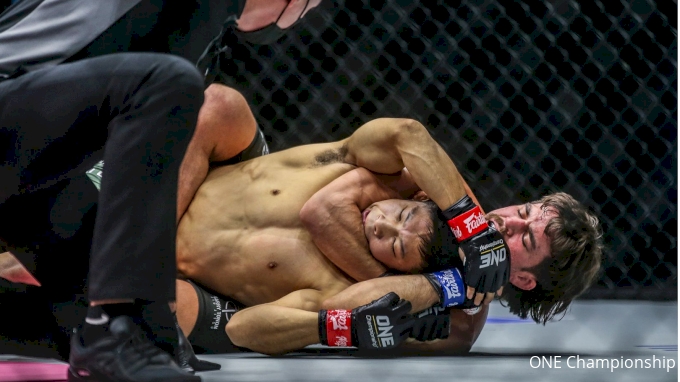 Tonon sinking in the choke in the ONE Championship cage
Last week we mentioned how Garry Tonon was said to be in line for a title shot. Shortly after, ONE Championship bossman Chatri Sityodtong announced that Tonon will fight reigning champ Than Le on December 5.
Tonon is an undefeated 6-0 in MMA with three submissions and two TKOs. Thanh Le is 12-2 and has only been submitted once, in his 2013 MMA debut.
Craig Jones Hurt Cowboy Right Before a UFC Fight
Craig Jones joined the WNO Podcast to tell the story of how he injured UFC fighter Donald "Cowboy" Cerrone right before a big event. Yikes.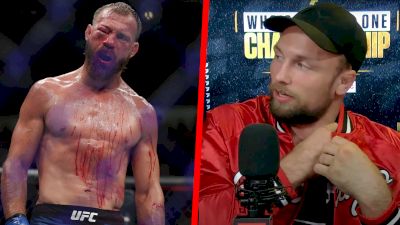 How Jiu-Jitsu Helped Danielle Kelly Overcome Bullying, Gain Confidence
Being bullied and with no confidence, Danielle Kelly's humble start in jiu-jitsu will be a familiar story to many, and it led to her becoming a world-class black belt.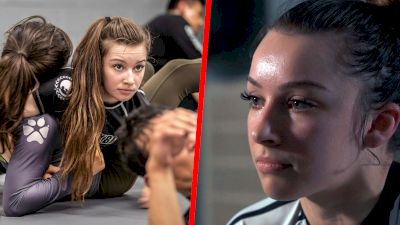 Upcoming live events on FloGrappling